Microsoft has just released a new version of Windows 11 for the Dev channel. This build contains a bunch of new features and improvements. It also features a new Emoji set in the Fluent design style that Microsoft advertised a few months ago.
However, many users are disappointed because the Emoji that Microsoft released is only 2D, not 3D as advertised. You can see the difference clearly in the photo below: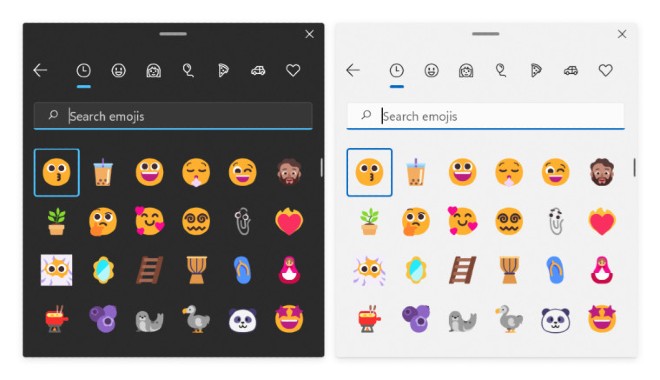 This is not a mistake but the fact that Microsoft has no plans to develop a 3D Emoji set for Windows 11. This has been confirmed by a senior Microsoft manager.
"We use 2D version of (Emoji) for Windows 11", Brandon LeBlanc, Senior Manager of the Windows Insider Program shared on Twitter.
Responding to LeBlanc's statement, many people believe that Microsoft has falsely advertised and deceived users. Sharing about this allegation, LeBlanc said that Microsoft did not deceive users. The fact is that Microsoft's media channels used the wrong design in the ads.
"They (Microsoft advertising channels) are not fooling you. You are exaggerating a bit. They are simply using the wrong design to advertise. Sorry for that. Microsoft will make sure they use it. right design in the future", LeBlanc added.
Do you believe that Microsoft simply confused the graphics file in its advertisements? The answer is in you. However, this is not the first time Microsoft has made false advertising from reality.
Microsoft had to revise the Windows 11 minimum hardware requirements document several times before releasing the most accurate information. Microsoft has also advertised a lot about the feature of running Android applications on Windows 11 so that users do not get this feature when the new operating system is released.
.