Winter comes is the time for women to wear boots with many designs, combined with skirts or even long skirts. However, combining boots with skirts requires a lot of attention so as not to lose your shape. Here are 4 ways to combine skirts with boots that you should save.
1. Need to leave leg clearance
Many people combine long skirts with boots for winter to keep their ankles warm. But the point to pay attention here is that you need to leave a gap between your boots and your skirt, to avoid the case that the long skirt covers the neck of the boots. When opening a gap, it will make women look much taller, and still have an elegant and youthful appearance.
2. Choose short skirts with boots
On cold days, women can choose short skirts with many materials such as felt, wool or fabric. To wear short skirts with boots, we will have a formula that is a short skirt with high boots, very stylish and dynamic. In addition, it can be combined with a tweed jacket, blazer, or long evening coat.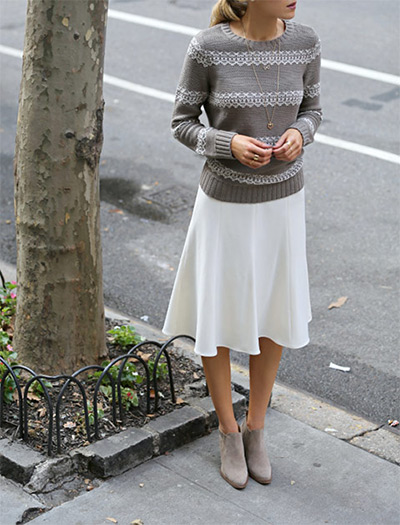 3. Wear a split skirt with boots
Split skirts bring charm and are chosen by many women. With this style of split skirt, you can completely choose high-heeled boots, even skirts that cover the boots. Because the skirt has a slit, it still creates an eye-catching view, and still cleverly shows off your legs.
4. Combine tank top or shirt
When you wear thin sweaters, T-shirts, shirts, turtlenecks, etc., you should choose a short or a shirt to cheat your height with her modest height, and look neat and well-adjusted. much more attentive.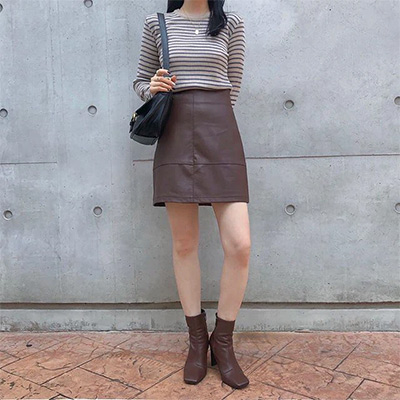 .