Technological innovation has made every area of ​​life easy and filmmaking is no exception. Since it's a lengthy and multi-step process, filmmaking tools save effort and make work more productive. Are you a filmmaker? Check out these web apps for use in different stages of filmmaking.
1. WriterDuet for screenwriting
Script writing is an important stage of the filmmaking process and takes a lot of effort. A movie can have one or more screenwriters, so instead of writing individually, they can collaborate on writing the screenplay using the WriterDuet app.
Thanks to this cloud-based application, everyone can write scripts together in real-time easily. With visual comments, you can provide feedback on any part of the story. You can use the built-in text and video chat to communicate and discuss.
WriterDuet also supports seamless formatting of text and customizing the workflow. You can even create custom templates and save revised drafts with just one click.
2. Movie Magic Budgeting to manage the production process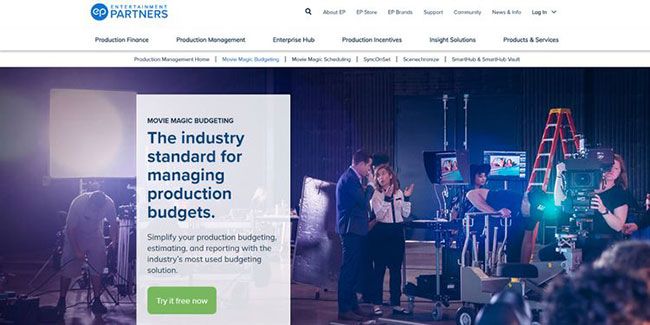 Every seasoned filmmaker is fully aware of the workload involved in production management. This process includes budgeting, shooting schedules, and studio management.
With the Movie Magic Budgeting tool, you can estimate production costs. With intuitive dashboards, it's easy to create and edit budgets for production of any size. Besides streamlining the process, it also helps you identify trouble spots in the budgeting process through report generation.
The application also allows you to perform complex budgeting tasks such as entering old budgets, analyzing costs, estimating facility advantages, and comparing multiple budgets.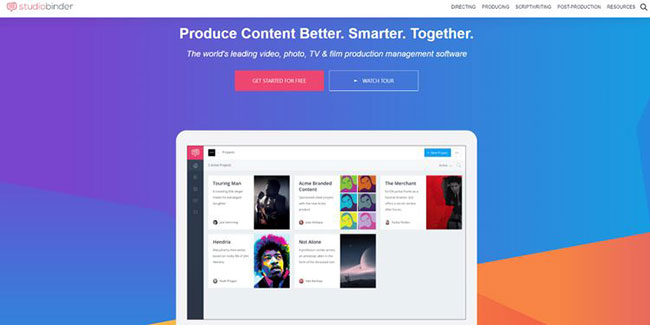 For those looking for an all-in-one tool to enhance filmmaking productivity, StudioBinder is an ideal choice. It provides customizable solutions for filmmakers to manage production workflows.
With this app, you can assign scripts, costumes, and props to each scene. You can categorize the contacts of everyone involved in production for quick communication. In addition, StudioBinder also allows you to schedule recording for each day.
4. ShotDeck for filming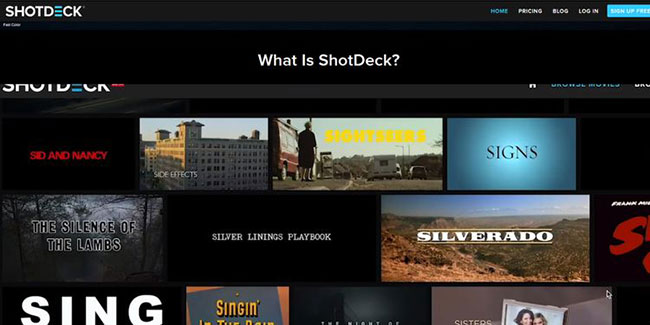 Want to get inspiration for your shots from the top directors and filmmakers in the entertainment industry? Use ShotDeck for a full HD collection of images from the movies. The app allows you to find reference images so you can effectively put your vision into the movie.
If you are a director, cinematographer, art director or title designer, you can use this app to turn your imagination into reality. Photos hosted on this platform are manually tagged with various keywords and categories so you can find what you want without worrying about missing something important.
This tool is beneficial for location selection, interior design, decoration arrangement, costumes, makeup, hairstyles, etc..
5. Endcrawl for post-production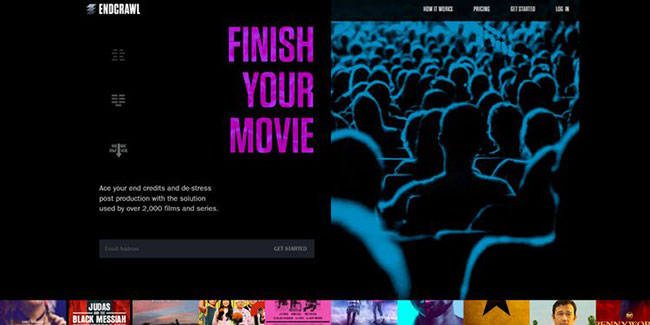 The post-production work of every film requires time and effort. Endcrawl is a tool that allows you to recognize the hard work of all the talented people involved in the film.
All you have to do is enter the members' names and the work they have done on this web platform. You can leave the rest to this application as it will organize the data into customizable templates.
There is no limit to the number of names you want to include. You can choose your favorite font, edit columns, and drag and drop the logo anywhere you want.
6. Pond5 for stock footage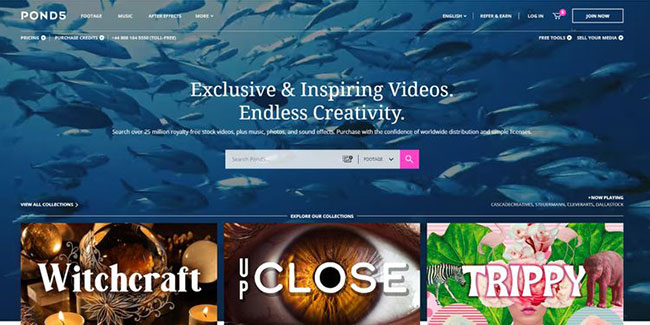 If you're looking for some stock video footage for your movie, head over to Pond5. The app has a collection of more than 20 million royalty-free photos and video clips, and the number is growing every day.
Choose from any section to find video footage related to the desired topic. You can filter your search by selecting price range, video quality, duration, etc.
Pond5 also allows you to search through a library of similar scenes based on color or composition by uploading an image or video. In addition to footage, you can also find music, sound effects, post-production effects, and 3D models on this app.
7. Stage 32 for social media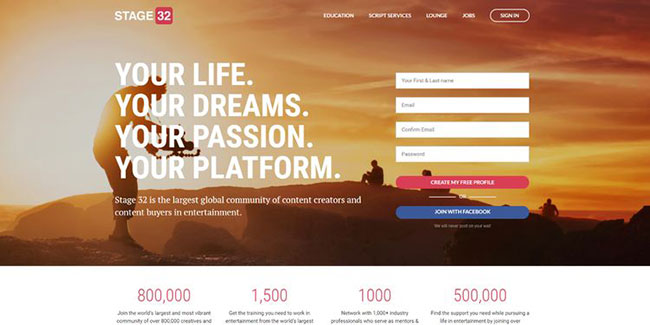 Social media has become the most popular way to promote movies. If you are interested in movies or other creative fields, you must be a member of Stage 32.
It's the largest community of buyers and content creators operating globally. Stage 32 is also known as LinkedIn for those involved in the television, theater and film industries. Currently, the app has more than 800,000 members who are creative professionals in the entertainment world.
The Stage 32 Lounge section of this tool allows you to discuss with thousands of community members. You can join any forum like acting, filmmaking, distribution, crowdfunding, etc. You can also advertise your work in the waiting room called Your Stage to get feedback feedback and advertising.
.