Apple has just released a new application for the Android platform called Tracker Detect, which allows users to detect if any AirTag is appearing near them. In the context of AirTag is tending to be taken advantage of by crooks. Used to track unauthorized people and steal vehicles, Apple hopes this application can contribute to creating a more secure ecosystem for AirTag.
AirTag was launched by Apple as a device to help track and locate objects. But in actual use, more and more people are taking advantage of AirTag to illegally track someone. Tracker Detect was released to help solve that problem somewhat. According to the description from Apple, this application is designed to allow Android users to scan and identify AirTags that are near them, thereby knowing if they are being tracked or not.
"If you think someone is using an AirTag or another device to track your location, you can use Tracker Detect to scan and try to find it."
With this Tracker Detect, Android users will be able to quickly identify any AirTag owned by someone nearby. To use this app, the device needs to be running on Android 9 or higher. Once you open the app, you'll see a simple blue button labeled "Scan," tap it to initiate a scan to determine if there are any AirTag tags near you. If after 15 minutes that AirTag is still next to you, you can use Tracker Detect to activate an alarm on that AirTag to determine its exact location.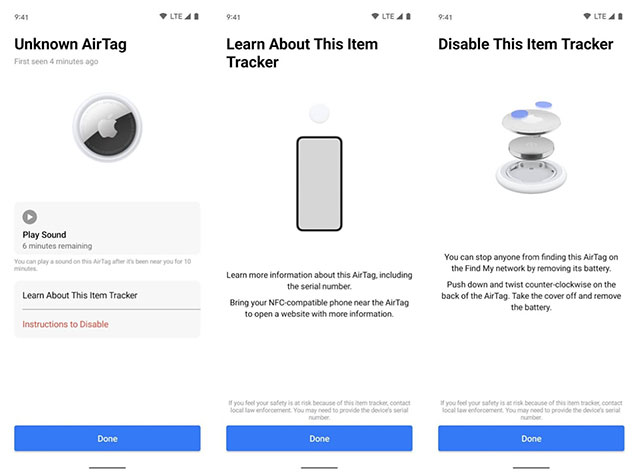 All in all, Tracker Detect is a compact and easy to use application, so you don't need to worry about it taking up too much space or slowing down your device. In addition, this application also does not require an Apple ID or an Apple account to use. In short, if you use an Android device and feel you are at risk of unauthorized tracking by AirTag, Tracker Detect is the app for you.
.