Do you own a PlayStation 5, but only have a DualShock 4 controller and wonder: Is it possible to use DualShock 4 with PS5? The answer is yes, but there are a few issues to keep in mind.
DualShock 4 only works with PS4 games on PS5
First, confirm that Sony allows you to pair a DualShock controller with a PS5 system. However, you'll only be able to use the controller to play local PlayStation 4 games on the very PS5 system you're pairing it with.
In other words, to be able to play PS5 games, you'll need a PlayStation 5 DualSense controller. If "trying to eat sticky rice" you will only get a message like the one below ("Cannot use DUALSHOCK 4 wireless controller to play PS5 games").
The reason given by Sony is that "PS5 games will require the use of DualSense 5 wireless controllers, as they are designed to take advantage of the hottest new features".
However, there is still a workaround. If you use Remote Play to stream your PS5 games through another device (such as an Apple TV), you can play PS5 games using the DualShock 4 linked to the streaming device.
How to pair DualShock 4 with PlayStation 5
The easiest way to pair a PS4 controller with a PS5 is to use a USB cable. Just use a Micro-USB cable, plug one end into the DualShock 4 and the other end into the USB-A jack on the PS5.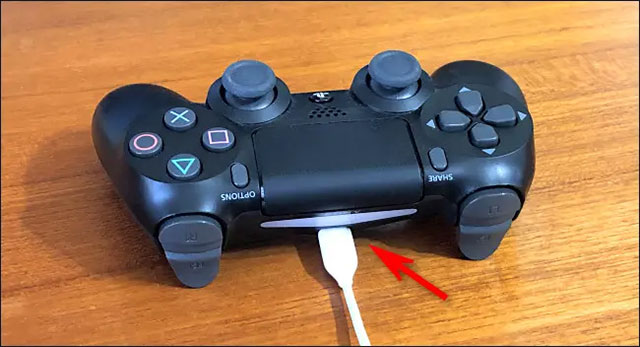 Next, press the PlayStation button on the DualShock 4 once, the device will automatically power on and link to the PS5. Then (provided the controller has enough battery) you can unplug the USB cable and use the DualShock 4 in wireless mode.
If you want to wirelessly pair your DualShock 4 with your PS5 in the first place. First, power on your PS5 and navigate to Settings > General > Bluetooth Accessories (using the included PS5 controller).

When you see "DualShock 4" appear in the list of Bluetooth devices on the screen, tap it.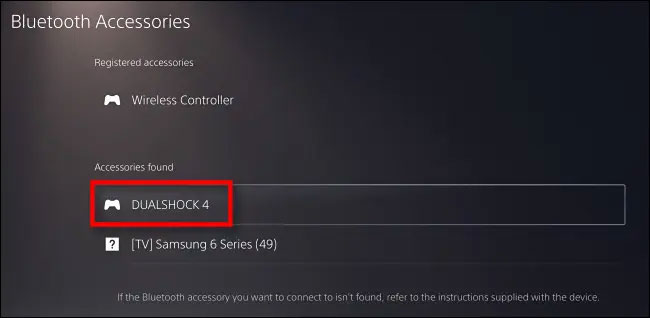 The DualShock controller will pair with your PS5 in seconds, and you can use it to play PS4 games on your PS5 system. Have fun!
.