MSI has officially announced the latest gaming monitor model targeting the high-end segment at CES 2022 with the name MEG 271Q Mini LED. This is a high-performance mini IPS (16:9) LED panel, which comes with NVIDIA's exclusive G-Sync Ultimate technology, supporting ultra-detailed WQHD (2560 x 1440) resolution, and response times Super fast 1ms GtG recovery. However, the most outstanding thing is the scanning frequency up to 300Hz, which makes the MSI MEG 271Q Mini LED different from the rest on the market, at least for the time being. All of which makes this a great choice for gamers looking for a truly optimal experience.
First, users can expect a high degree of smooth and tear-free gaming, thanks to NVIDIA's acclaimed G-Sync Ultimate technology. This is basically a technology that allows the monitor to automatically match the refresh rate with the equal frame rate of the graphics card, making the image to be processed and displayed more smoothly. Along with that, the Mini LED panel on the MEG 271Q also uses a patented proprietary backlight control technology, promising to deliver a high-quality gaming experience, with a significant improvement in legibility. true color compared to conventional LED technology, as well as amazing image contrast spread across 500 local dimming areas.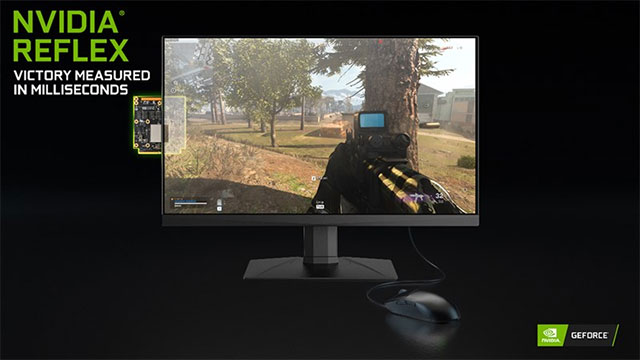 In particular, unlike the existing gaming monitor models on the market, the MEG 271Q Mini LED supports an unlimited refresh rate from 0Hz to a maximum of 300Hz. This means users can expect optimized display performance with each task in real time. Here are some other outstanding features that can be found on the MSI MEG 271Q Mini LED:
Over 1000 micro LEDs, combined with NVIDIA's patented backlight control technology to deliver a premium gaming experience. This is the first mini LED display model developed for the professional Esports market.
The fast Rapid IPS panel provides gamers with extremely fast response times, greatly reducing screen blur. The MSI MEG 271Q Mini LED offers up to 1ms GtG response time.
DCI-P3 97%, outperforming most of the gaming monitors currently on the market.
The 27-inch WQHD panel offers 32.9% more PPI than a typical 27″ FHD monitor.
HDR technology produces more details in the image, wider color range and more true to life than traditional monitors.
Currently, detailed information about the price as well as the opening time of this monitor model has not been revealed by MSI.
.