Like the previous updates, the OB31 update will also bring many new changes and additions to the game. The following article will share with you some of the changes and additions in version FFOB31.
FFOB31 update date, FF OB31 update time
Free Fire's upcoming OB31 update is expected to reach gamers in December 2021. It is expected to release on December 4, 2021. Currently, there is no official announcement from the publishers. development, but this Free Fire OB31 update will reach gamers at the beginning instead of the end of the month as before.
Update new character Free Fire OB31
The character Nairi
This is a storm-hunting character specialized for climate technology. You will recover 15% of the glue bomb's durability every second and increase the damage from the rifle to the glue bomb by 20% if you use this character's skill.
Change the old character
Chrono
Creates a 600 blocking shield that takes 800 damage from all sources. Also Chrono cannot attack other players while standing in this area.

Time: 4/4/5/5/6/6 seconds.

Cooldown: 180/164/150/138/128/120 seconds.

Removed: Movement speed increased by 5/6/7/8/9/10%.
Maxim
Mushroom eating speed and medkits usage increased by 5/8/12/17/23/30%.
KY
Restores 3 EP every 2.2 / 2 / 1.8 / 1.6 / 1.4 / 1 second, up to 150/170/190/210/230/250 EP.
D-Bee
Accuracy increased by 20/23/27/32/38/45%.
Thiva
Rescue speed increased by 10/13/16/19/22/25%.
New weapon FF OB31
New gun FF OB31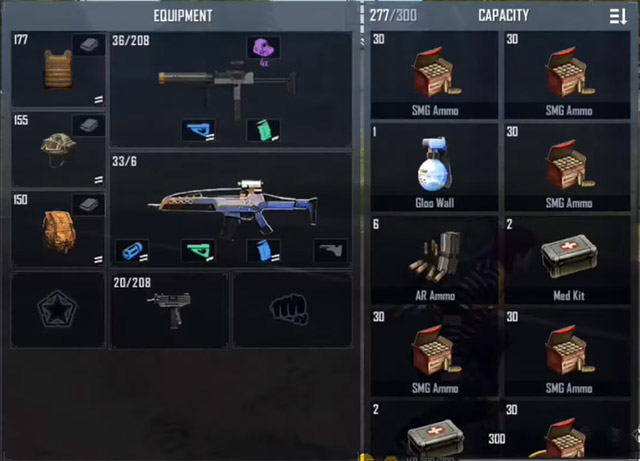 MAC-10 is a submachine gun that appears in many shooting games. Compact, fast fire rate, suitable for close-range fights. The damage of the Mac-10 is not too outstanding, even worse than the MP40, but in return, the gun has a higher accuracy, a higher number of bullets and a bit more range compared to the MP40.
The gun is equipped with a silencer, but the operating range is close, so the noise reduction effect does not make much sense.
Base damage: 24
Firing speed: 0.09
Available accessories: Silencer
Change old weapon
Adjust range
UMP – Attack range reduced by 5%
MP5 – Attack range reduced by 3%
Thompson – Attack range reduced by 3%
UZI – Attack range reduced by 5%
MAG-7 – Attack range reduced by 3%
Scar
M60
Recoil in machine gun mode: -30%.
UMP and XM8
MP5-X
Kar98k
Groza
Weapon Swap Time
Changes are made to weapon swap times. The time taken to swap will depend on how long the weapon was used.
Explosion flash
Better optimization for flash targets display
Besides the MAC-10 and modifications of old weapons, gamers also have special skin themes for M1887.
New Animal Free Fire OB 31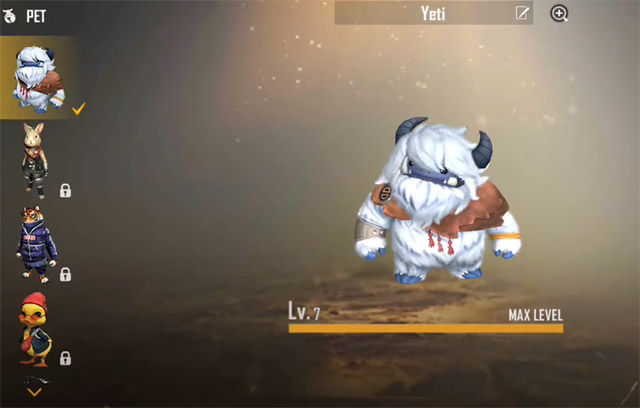 The new pet of gamers this time will be named Yeti. With Steadfast Creation, Yeti will reduce explosive damage for a period of 150 seconds.
Battle Royale Update
FF Token
Adjusted the minimum amount of FF Coins to 100
Coins will now appear as stacked
Armor
Vest Enlarger and Helmet Thickener are available in Battle Royale.
Vest Enlarger – Reduces damage to arms and legs by 25%
Helmet Thickener – Takes 36% less damage when hitting the head
Change mode of Solo Wolf Chien FF OB31
Adjust the store
Choose a weapon for the enemy
Players take turns choosing weapons for themselves and for the enemy every two rounds
Selected weapons have a cooldown before they can be picked up again.
Map
Increased map size for 2v2 . patches
Ranked Mode
New Rank – Master
Players can achieve Master rank after achieving Legend rank in ranked matches.
Update Gameplay FF ​​OB31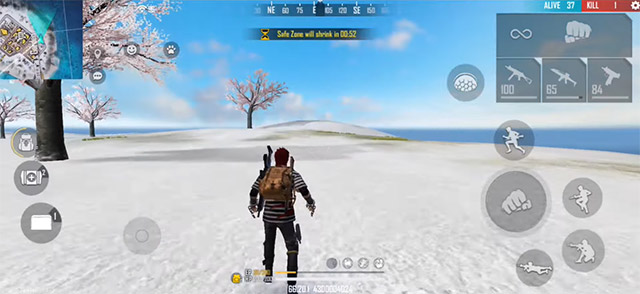 Add a snowfall look to the Cherry Garden area
Add vibration to collisions or shots that shoot away
Support notifications are now available when teammates are down
Pinpoints can be applied to all objects, vehicles and items in Free Fire
Players can double-tap the pin button to alert teammates to nearby enemies.
Added free view setting only while skydiving and driving.
Drag and tap can combine when sprinting.
Above are some updates in the Free Fire OB31 version. If there are any new changes in this version, Quantrimang will update for you to update information promptly.
See more:
.