What game is Alien Shooter?
Surely you are no stranger to Alien Shooter, a monster shooting game with a top-down perspective developed by Sigma Team in 2003. In addition to the first version of Alien Shooter, players also have Alien versions. Other shooters like Alien Shooter 2, Alien Shooter: Vengeance, Alien Shooter 2: Conscription…
And now, this game is available on the mobile platform, this version was created at the request of many mobile gamers around the world. Alien Shooter Mobile also has many versions like Alien Shooter PC.
How to play Alien Shooter Mobile is no different from the PC version. Only the control is different. You will still control your character with the icons and control knobs featured on mobile.
With simple gameplay, you will fight monsters and buy weapons and upgrade items to increase your strength and overcome formidable alien monsters.
What does Alien Shooter have?
Attractive game mode and gradually increase the difficulty according to the game screen.
The only survival mode, you will fight hordes of monsters and bosses
Level up, collect items to upgrade health, the number of bullets…
Free fighting has no time limit.
Compete against players from all over the world in Game Center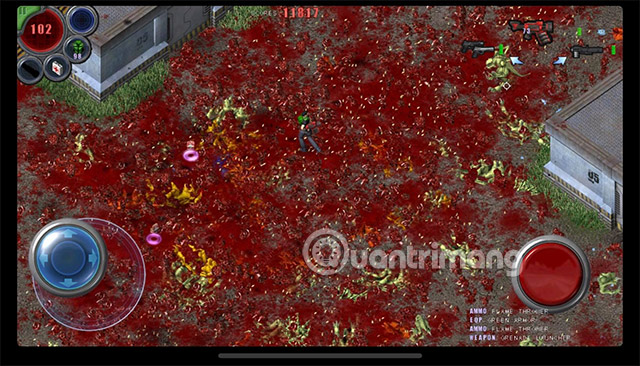 Currently you can download the game Alien Shooter Survive on iOS to your device. In addition, you can also experience another version of Alien Shooter on iOS by following the link below.
With the versions of Alien Shooter above, you will find a familiar feeling for those who have experienced the Alien Shooter version on PC.
See more:
.