A USB-C iPhone is the wish of many users. However, with the latest generation of iPhone 13, Apple continues to use the Lightning port, leaving many users disappointed. Many people think that it is only a matter of time that the "apple bite" switch to using USB-C is only a matter of time.
However, YouTuber Kenny Pillonel, a robotics engineering student, did not want to wait any longer. This guy has managed to mod the charging module on his iPhone X to USB-C and has successfully turned it into the world's first USB-C charging port iPhone.
Ken Pillonel, uploaded a short video on YouTube titled "World's First USB-C iPhone" to show everyone how his iPhone X works perfectly with its USB-C charging port (included). how to fast charge with MacBook Adapter, transfer data with MacBook).
In addition, in the video Ken Pillonel also shared a little image recording the conversion of the Lightning charging port to USB-C. This guy had to design a converter cable with his own components. And because the USB-C port has a larger connector than Lightning, Pillonel has to cut more in the case of the device to fit it.
Through the image in the video, it can be seen that, although it has been edited, this iPhone X looks no different from a normal machine, except that the USB-C port has replaced Lightning.
Pillonel is currently editing a video of the entire process of replacing the charging port for its iPhone and will share it with everyone in the near future.
Some pictures of an iPhone with a USB-C charging port: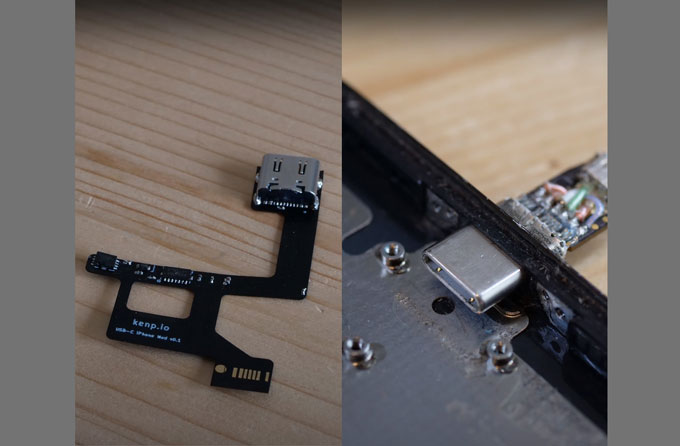 .