If you hold private meetings on Google Meet and have a lot of participants, manually adding people to the meeting can be a pain. However, with the help of Meet Auto Admit, you can add people to your class automatically. Here is the entire way to automatically add students to classes on Google Meet, invite you to refer and apply in your meetings.
By default, when there is a request to join a class from a student, the teacher (class host) will receive a notification with the content "…… want to join this meeting" with "accept" and "decline" options below.This feature is designed by Google so that the host can control unwanted participants. or engage in sabotage.
However, with private, unlimited meetings, you can automatically browse students and class participants. Detail how to automatically add students to class on Google Meet will be shared shortly.
How to automatically approve students for class on Google Meet

How to automatically add students to a class on Google Meet

1. Introducing Auto Admit for Google Meet
Meet Auto Admit is a free Chrome extension that allows you to auto-accept students to classes in Google Meet. With this utility, for any new class attendance request from any student, the "accept" in Google Meet will immediately add participants to the meeting without the consent of the host.
2. How to automatically accept Google Meet participants
Step 1: Launch Chrome browser on your computer, click download Meet Auto Admit according to the download link below.
– Download link Meet Auto Admit for Chrome
Next, click the "Add to Chrome" to add Meet Auto Admit to the web browser.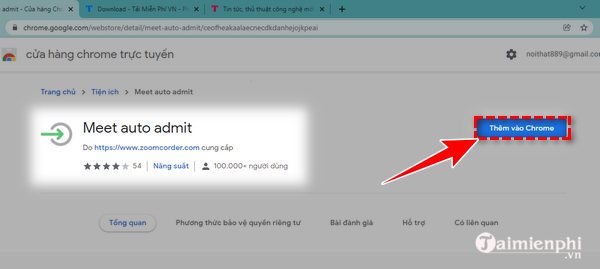 Step 2: The window shows a permission message for the extension/app. You press "more utilities" to add this extension to Chrome.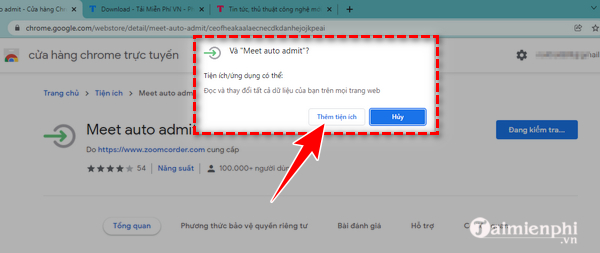 The screen shows successfully adding Meet Auto Admit to Chrome.

Step 3: At the Meet Auto Admit icon (jigsaw puzzle) on the toolbar of the Chrome browser, click on the "options" item. This will help you open the "accept" automatic settings message for students to join a Google Meet class if they are using the Vietnamese version.

Step 4: At the pop-up interface, you enter "accept" to replace the word "Admit in English"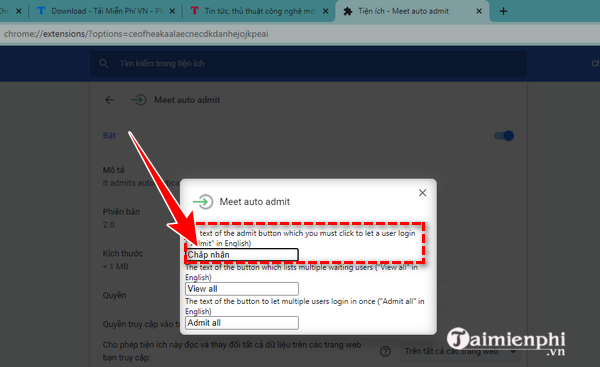 Step 5: Go to Google Meet: meet.google.com and click "new meeting" then select "start an instant meeting" to start a new meeting.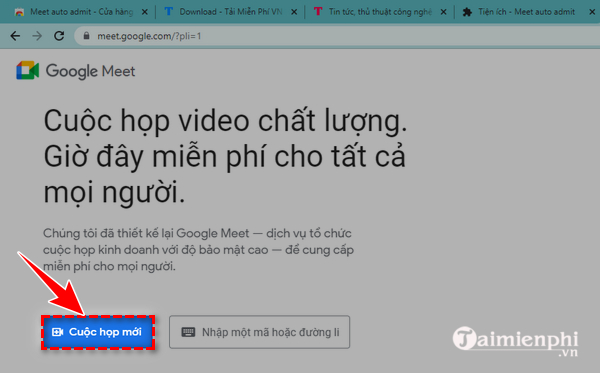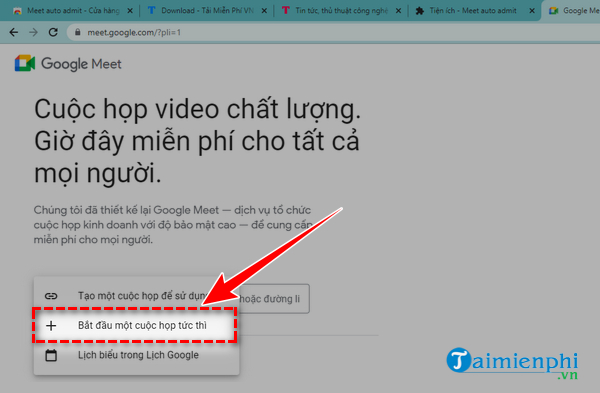 Step 6: Here you can add students to the class by pressing the button "More people" or copy the meeting link below and send it to students.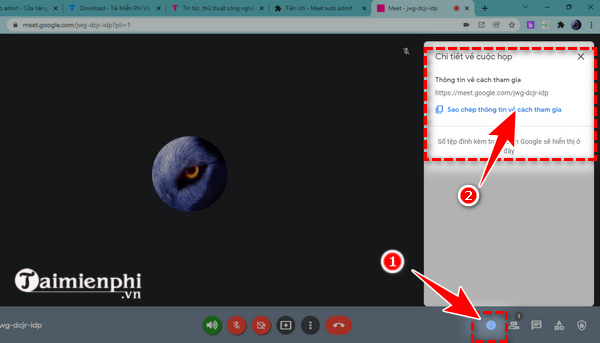 Step 7: Then, every time a student enters the class, Google Meet will display a notification and automatically accept students and participants in the meeting as shown below.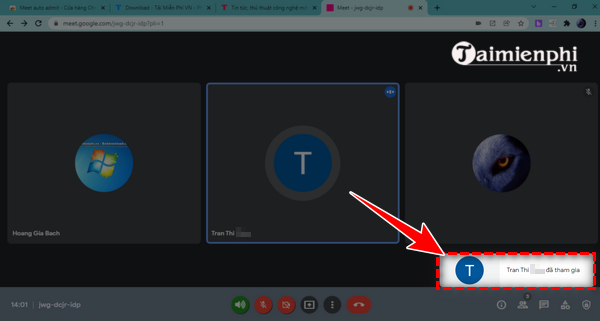 Above, Taimienphi.vn showed how to use Meet Auto Admit, how to automatically add students to classes on Google Meet quickly and simply. If you want to join a class or meeting without approval, immediately install the Meet Auto Admit extension on Chrome according to the instructions in this article and simplify the process of joining and hosting the class. it's yours!
https://thuthuat.taimienphi.vn/cach-tu-dong-them-hoc-sinh-vao-lop-tren-google-meet-65741n.aspx
If you are using Google Meet to teach online, the room division utility of Google Meet will help you divide the class into several small groups, supporting discussion and exchange between members. Detail how to split groups in Google Meet has been edited by us in this article, please refer.
Related keywords:
How to add students to the top on Google Meet
, Automatically accept students in Google Meet, Auto Admit for Google Meet,