The Auto Refresh Page utility on Microsoft Edge browser will set up automatic reloading of web pages on the browser. Users can set which websites will reload according to the list they want, or can reload the page at a specified time with many different settings. The following article will guide you to automatically reload pages on Microsoft Edge.
Instructions to automatically reload pages on Microsoft Edge
Step 1:
At the interface on the Microsoft Edge browser, we download the Auto Refresh Page utility according to the link below.
Step 2:
After installing the utility, we click on Auto Refresh Page utility icon at the bottom of the address bar.
Now you will see option to enter time number want to automatically reload the web page in seconds. You can choose the number of times below or enter it manually.
After entering the time tap the play . icon and then the web page is scheduled to automatically reload after the set time.
Step 3:
We will then see a countdown on the utility icon to automatically reload this tab, with the In progress message. To stop the tab reloading countdown, click on the square circle icon.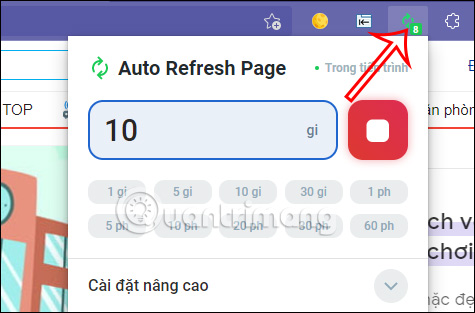 Step 4:
Click Advanced settings to extend the setting interface. You will now see an expanded list of settings as shown below.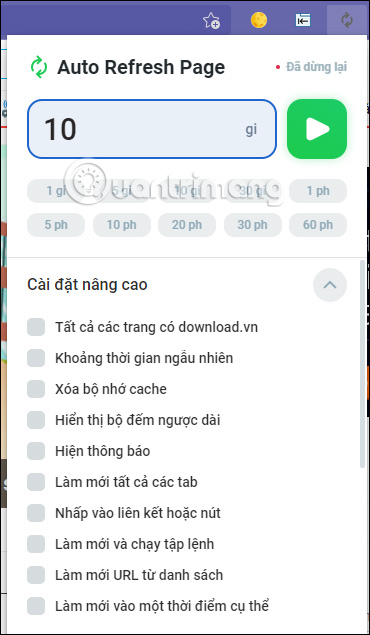 Which option you want to use, then check that setting. The settings will be saved and applied immediately to the utility.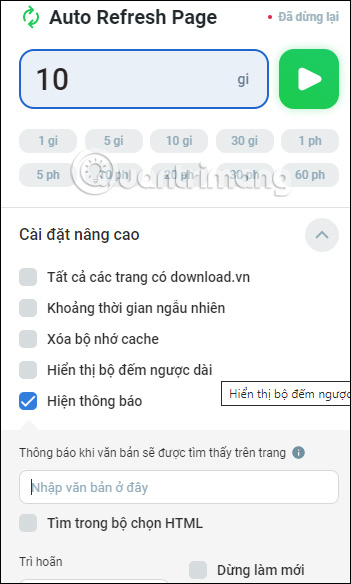 .