Blocking messages on Facebook Messenger completely helps you not to be bothered by spam messages, advertising messages or people you do not want to receive messages on Messenger but do not want to unfriend on Facebook.
When blocking Messenger messages, the opponent does not receive any notifications at all, but they can only check themselves if they are being blocked on Messenger only. All the Messenger accounts that you have blocked will be managed in the same interface so that we can easily unblock messages whenever we need. The following article will guide you how to block and unblock Messenger messages.
Block and unblock on Messenger
1. How to block Messenger messages on your phone
To block someone on the Messenger app you do the following:
Open Messenger on your phone > tap my profile picture.
Choose Privacy > Account blocked.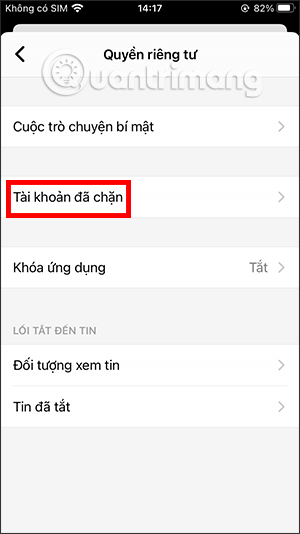 3. Press To add in the upper right corner
4. Find the account you want to block by entering the name in the search box
5. Tap the person you want to block, then tap Block on Messenger to stop receiving messages, or voice calls and video calls on Messenger from this person anymore. This blocking will not unfriend on Facebook.
You continue to click Add to select other people you want to block on Messenger.
2. How to unblock Messenger on phone
To unblock Messenger messages, you can do it in 2 ways.
If you haven't deleted Messenger messages with blocked person then just tap the conversation with them before then tap Unblock done.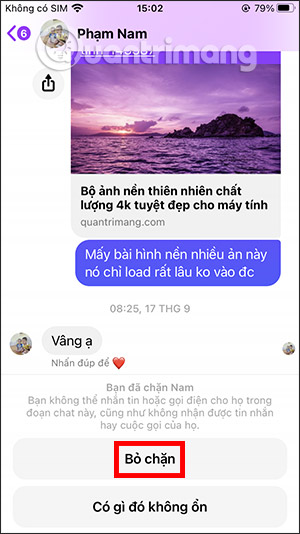 If you deleted the message, click on your avatar > go to Privacy > Blocked accounts. You will then see a list of blocked Messenger messages. To unblock someone just tap on the name and select Unblock on Messenger is to be.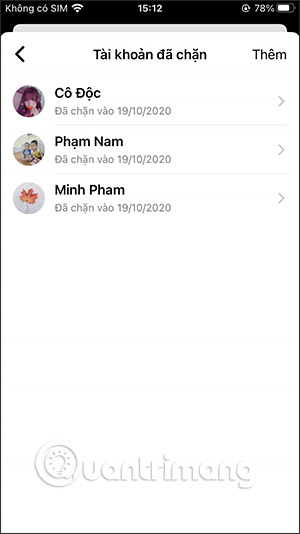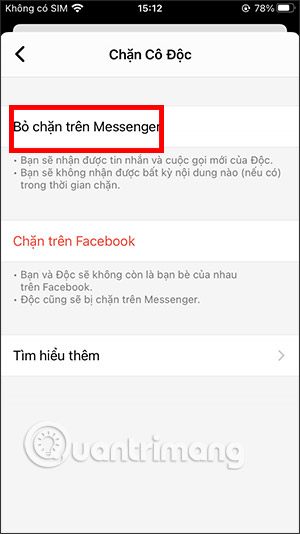 3. Instructions to block messages on Facebook Messenger web
With the Messenger web version, we can also proceed to block someone's account to not receive messages and video calls on Messenger or voice calls on Messenger.
Step 1:
First of all, we access the Messenger website on the computer and then log in to our Facebook account.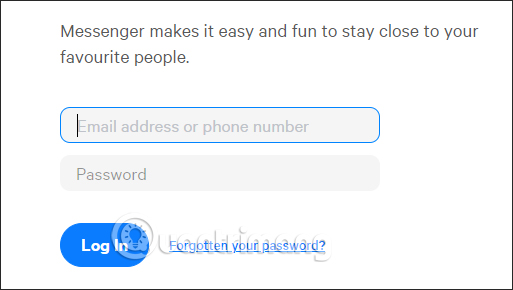 Step 2:
At the interface of chat conversations on Messenger, you click account want to block messages.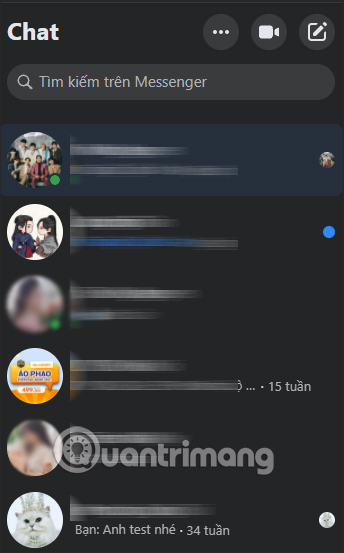 Step 3:
Display the messaging interface, we click letter i . symbol to open a custom list for this messaging account.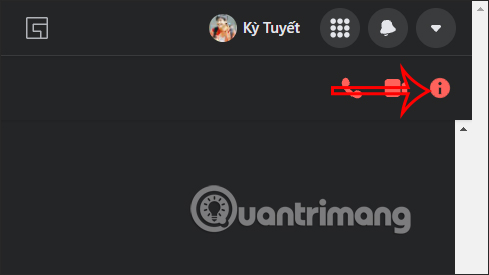 Now display the option on the right edge of the screen, we click on settings Privacy & support. Then display the list below, the user continues to enter Prevent to proceed to block this Messenger account.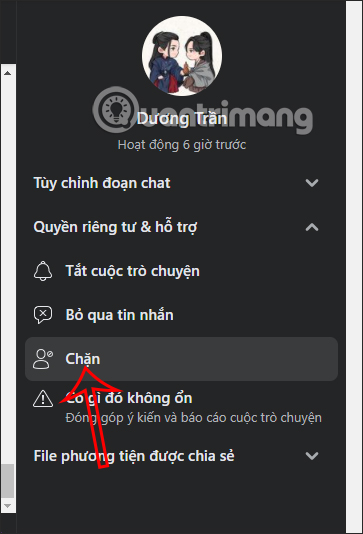 Step 4:
Now display the interface for you to choose from. To block messages on Messenger, we click on Block messages and calls. Then they will not be able to call or text you on Messenger, but will still be friends on Facebook.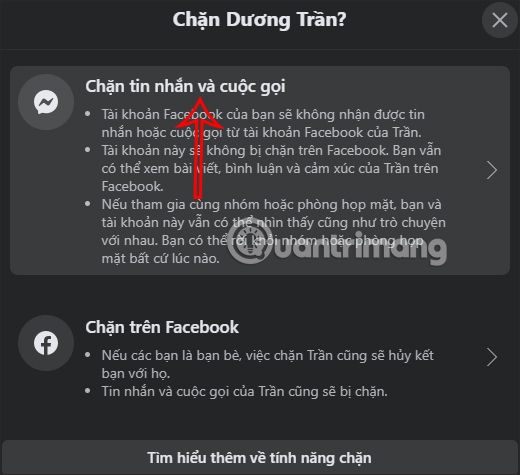 Display a message asking if you want to block this account, press the Block button to perform. You do the above with other Messenger accounts you want to block.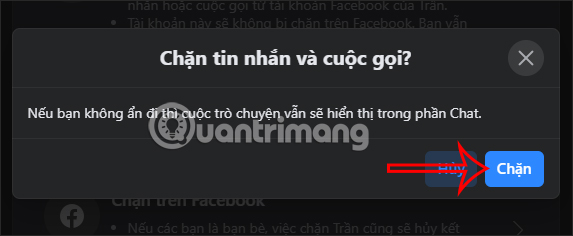 4. Instructions for unblocking Messenger web messages
Step 1:
At the interface on Messenger web, click 3 dots icon then select Options.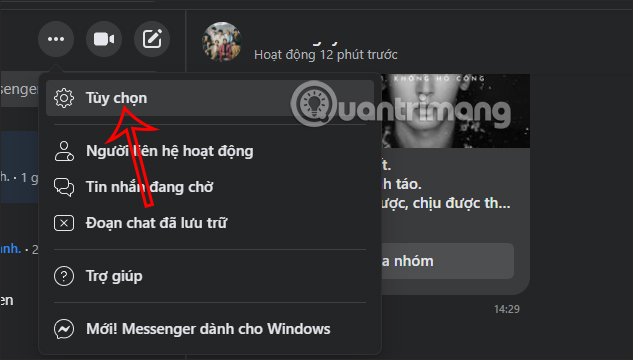 Step 2:
Display the interface of options for the Messenger account, we click on Manage Blocking.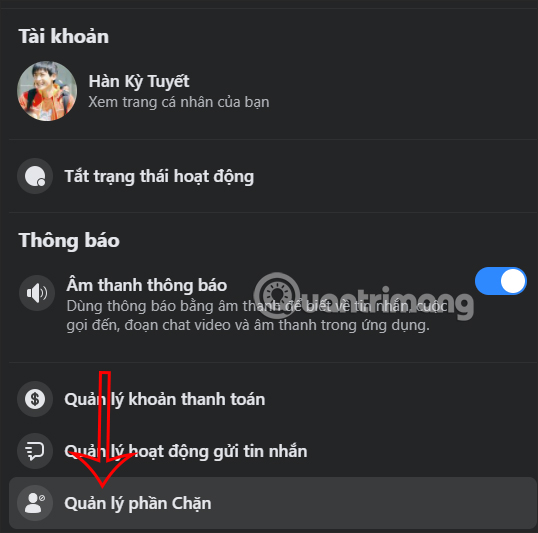 Step 3:
Then Messenger automatically switches to the Block management interface on Facebook. You look at the content on the right at Block Messages, we will see 2 Messenger accounts that you have blocked messages.
For unblock messenger messages then we tap on Unblock at that Messenger account name. That's done, unblocking Messenger messages.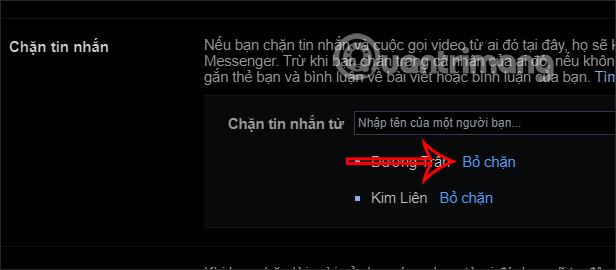 Video tutorial to block and unblock on Messenger
.