Moving average in Excel is used to see the trend of change, movement of a certain value over each period such as stocks, sales or certain data. With this moving average, the user can predict how it will develop, how it will go up or down. The following article will guide you to calculate a moving average in Excel.
Instructions for calculating moving average in Excel
Step 1:
First of all you need to click on File and then select Options to open the setup interface of Excel.
Step 2:
In this new interface, users click continue on Add-ins mục to choose to install additional utilities for Excel.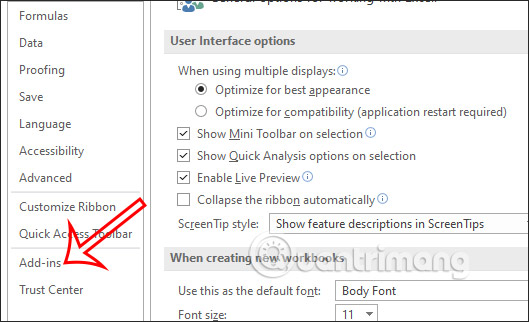 Looking at the content next to us we will see Manage item with Excel Add-ins content, friend Click Go to continue.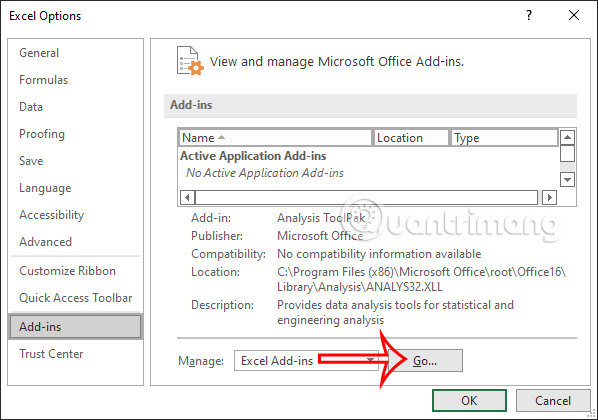 Step 3:
Display the selection interface to install Add-in for Excel we click Analysis ToolPak and click Ok to install.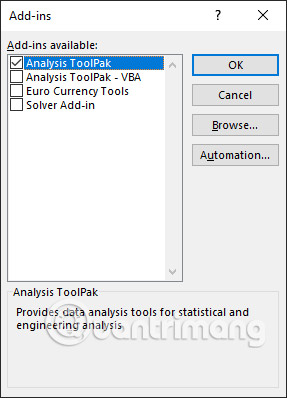 Step 4:
You have returned to the interface on Excel Click on the Data tab, then you will see the option Data Analysis as below.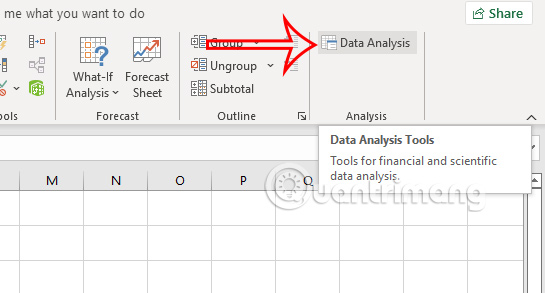 When clicking on this option will bring out data analysis tools, we click Moving Average then click OK to save.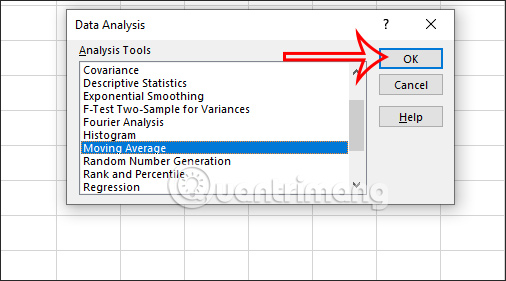 Step 5:
Now display the dialog interface for us to adjust. First at Input Range friend Click on the square icon to select the data area need to calculate the moving average.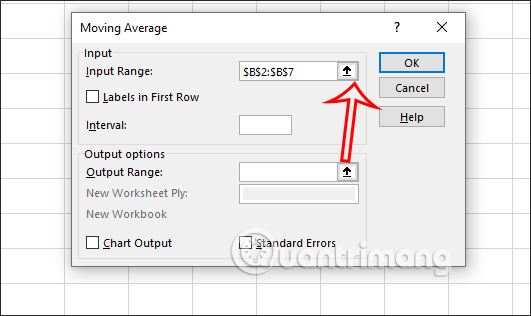 Then below at Output Range, Click on any box to insert analysis data after that. Final press OK to perform calculations and data analysis.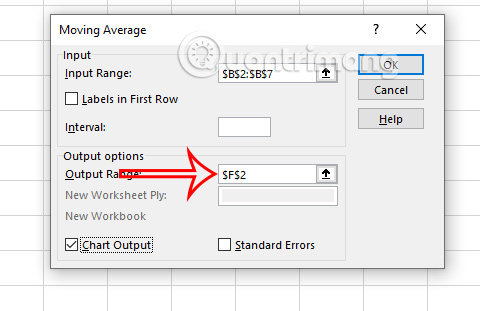 Step 6:
The final result to display will show moving average as below, showing the trend of the subject in the past cycles.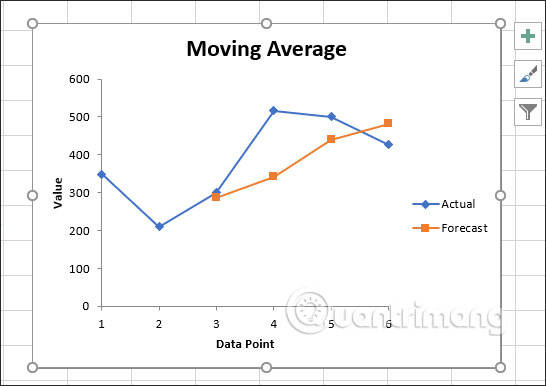 You can also change the look of the moving average again, like when editing and changing the insert chart in Excel.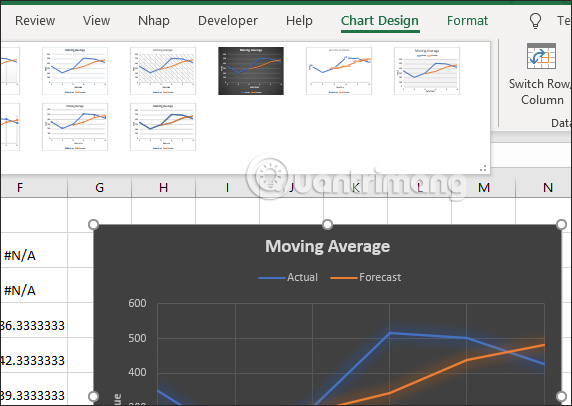 .