Don't like the default font that Google Slides applies to the theme you're using? This default font can be easily changed by updating the font style in the Master slide page. How to do it is very simple.
How to set a new default font in Google Slides
To get started, launch any browser, go to Google Slides, and open the slideshow for which you want to change the default font. On the slide view that opens, click on "Slides" (Slide) in the title bar.
In the menu that appears, click "Edit Theme" (Edit subject).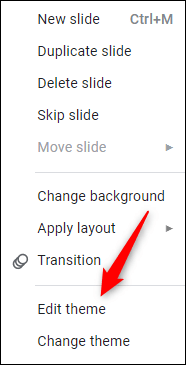 The theme editor will immediately open. You look to the left pane and click the slide below the "Theme" (Subject) to select it. This page is called Master slide. Any edits you make to the Master slide will be applied in every other slide of the theme.
When selected, the border of the slide will turn blue, while the borders of all other slides below will turn yellow.
Now select the title text at the top of the slide. Normally, you have to click and drag your cursor over the text to select it, but in Master slide, you can simply click to select. Text when selected will be highlighted in blue.

Now change the font of the selected text by clicking the down arrow next to the font name in the title menu, then selecting a new font from the drop-down menu. In this example, we will use "Calibri".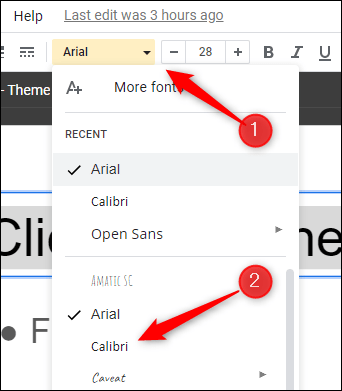 Do the same for each level of text below the title text. You can press Ctrl + A to quickly select all the text on the slide. Once the text is selected, change the font to your preferred type.
Next, click on any slide in the left navigation pane. The changes you made to the Master slide are automatically applied in sync.
All is as simple as that, wish you success!
.