On Windows 10, changing the default web browser on the system is easy and fast with just a few clicks. However, for Windows 11, things will become a bit more complicated because you will have to make some more changes in Settings.
Microsoft has not been afraid to publicize its intention to "direct" users to use its Edge browser in Windows 11, by integrating it more deeply into the operating system as well as making the change of the default web browser on the system. becomes more difficult. By default, Edge opens automatically whenever you click on a web link or open an HTML file on Windows 11. Fortunately, you can still change that by following these steps.
Change the default web browser on Windows 11
To get started, open the Settings Windows app. You can do this quickly by pressing the key combination Windows + i on the keyboard. Or open the Start menu, search for the keyword "Settings " and click the corresponding gear icon in the returned search results.
In the Settings interface, click on the item "Apps" in the list on the left, then click "Default Apps" in the corresponding list that appears on the right.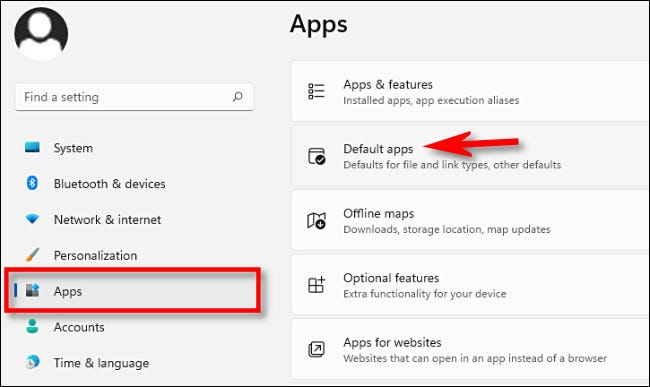 In the search box below the "Set defaults for applications, enter the name of the browser you want to set as the default web browser on your Windows 11 PC (ex: "Firefox" or "Chrome"). Then, click on that browser's name in the results that appear below.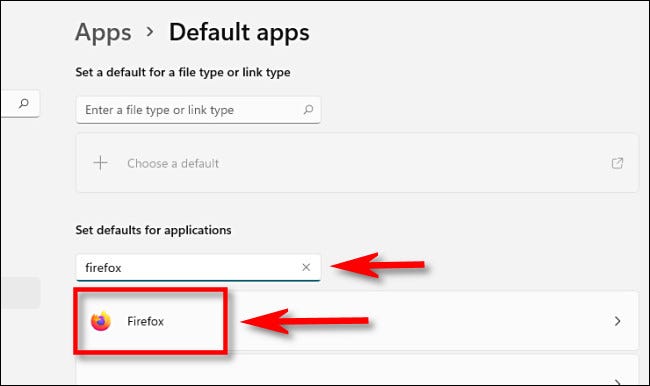 On the settings page"Default Apps" of your browser, you will see a list of file extensions (such as .HTM, .HTML, and .SHTML) that may be associated with that browser. To change the default web browser in Windows 11, you need to click on each of these file types and select the browser you want. To get started, click on the application item directly below ".HTM".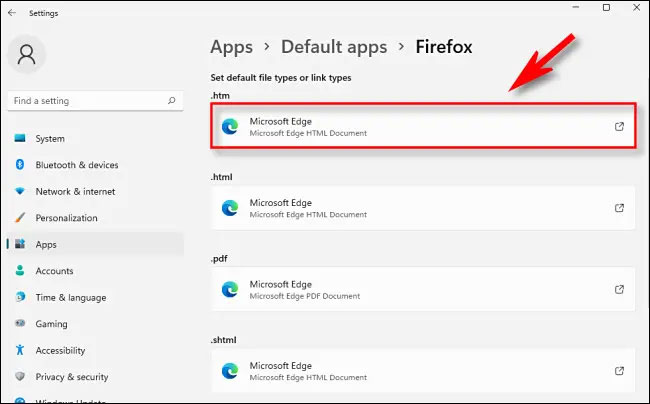 Immediately there will be a pop-up asking you to choose a browser that will open .HTM files by default from now on. Select the browser you want to use from the list, then click "OK".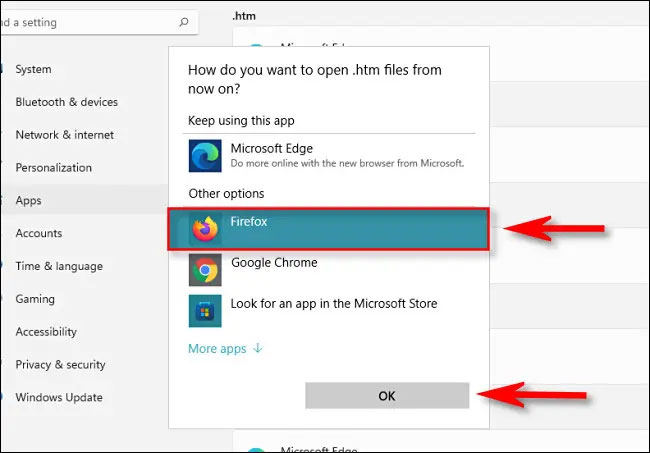 When you click on the first file type, you'll see a pop-up warning from Microsoft asking you to reconsider moving away from the Edge browser. Click "Switch Anyway".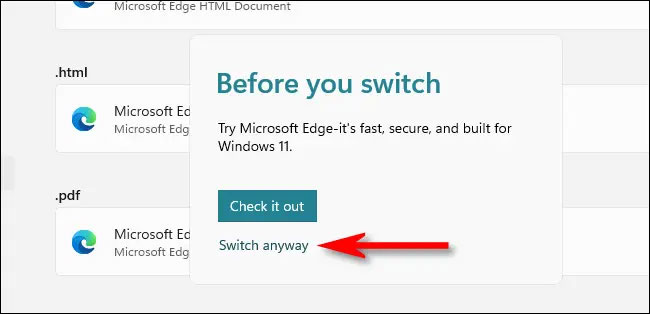 After changing the browser associated with .HTM, repeat the steps above with .HTML, .SHTML, .XHT, .XHTML, HTTP and HTTPS below respectively. Click on each item, then place a link with the browser of your choice. When done, you will have a list of default applications with all the links to the browser you want to use.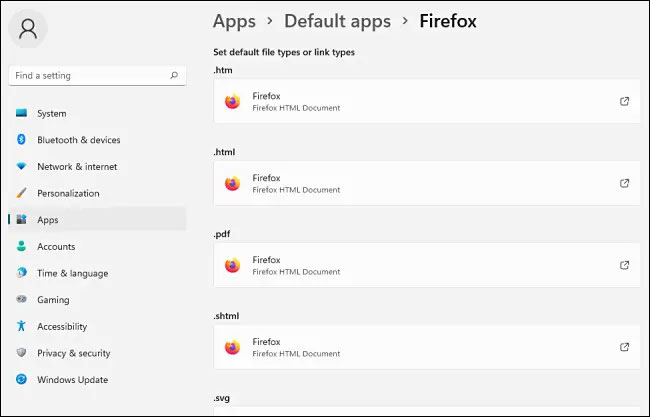 Then close Settings. The next time you double-click an HTML file or web link, Windows will immediately open them in your chosen browser. Hope you are succesful.
.