Charts in Google Sheets are similar to charts in Excel, helping you to represent the most intuitive and easy-to-see data. From there, chart viewers can visualize the data in the Excel table. The pie chart in Google Sheets will represent each part of the overall surgery to compare each different part. The following article will guide you to create a pie chart in Google Sheets.
Instructions for creating pie charts in Google Sheets
Step 1:
First of all, you create a data table in Google Sheets as usual. Then localize the data for which you want to create a pie chart.
Step 2:
Click next Insert item then click on Graph option.
Immediately Google Sheets automatically analyzes and chooses a chart type for the data, which is a pie chart created based on the data you have selected. This type of chart we can completely change.
Step 3:
To edit the pie chart in Google Sheets, we click on the chart and then Click on the 3 dots icon and choose Edit chart.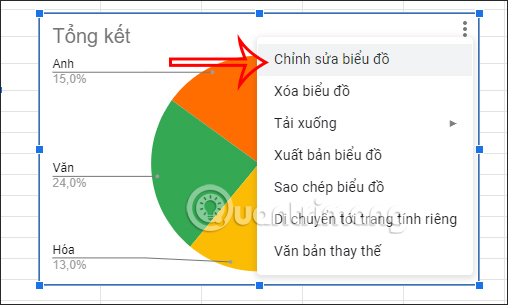 Immediately on the right edge of the screen shows the editing option for the pie chart in Google Sheets. In the chart type section, click on the pie chart name. Then scroll down to the pie chart to choose a new pie chart style.
The resulting pie chart style has been changed as shown.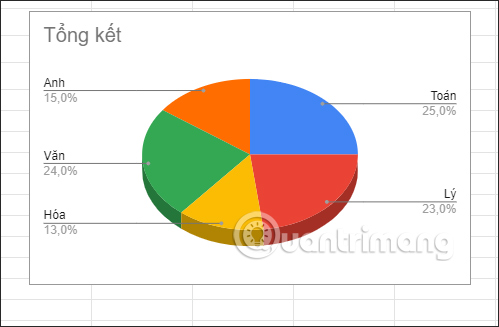 Step 4:
If you want to change change color for pie chart in Google Sheets or the interface for the chart, you click Custom. Next you will see different change items.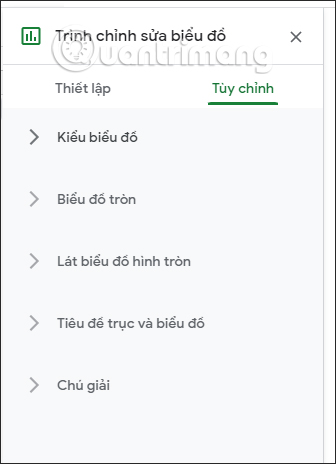 You click on each item to change the interface for the pie chart in the Google Sheets table.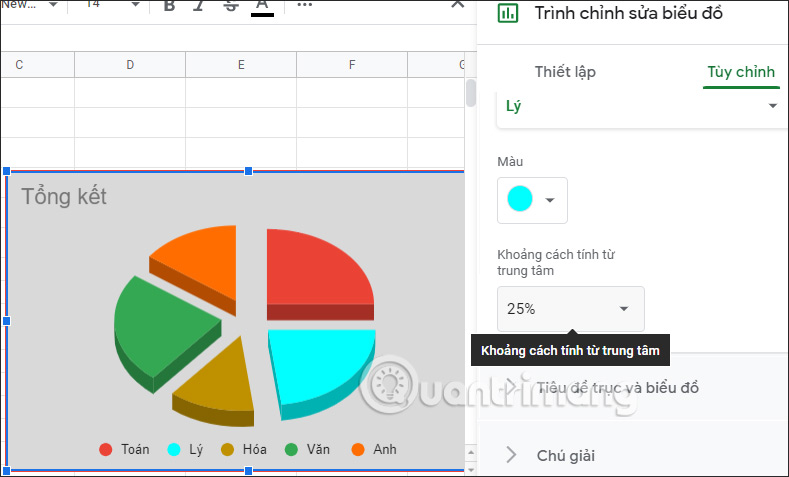 .