Creating groups on Facebook phones or computers will help you create discussion groups or sales groups, help increase interaction for Fanpage on Facebook,… We can create public or private Facebook groups to Only people in the Facebook group can see the content. The following article will guide you to create a Facebook group.
Instructions to create a mobile Facebook group
Step 1:
At the interface on the Facebook application, click 3 dashes icon to enter the Facebook menu interface. Next click on group item.
Switch to the new interface we click plus symbol to proceed to create a new Facebook group.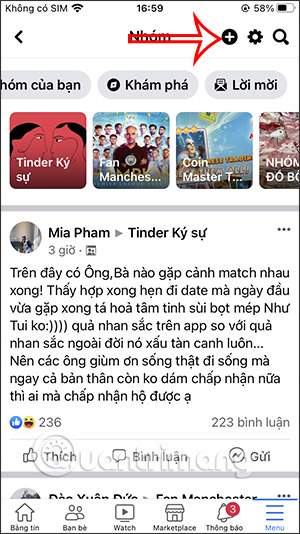 Step 2:
At this point, there are 2 options below, users click Create a group to do the group creation step by step.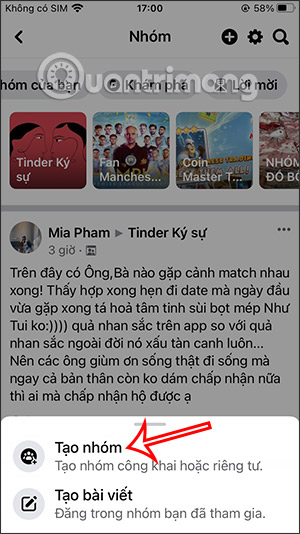 Step 3:
At the interface to create the first Facebook group you enter group name already Facebook group privacy option, between public or private depending on the group creator.
Note, the Facebook group that has been set to private cannot be changed to public, so you need to pay attention.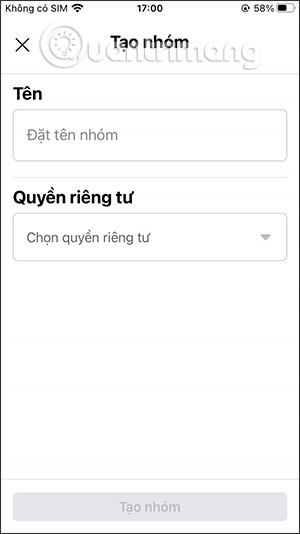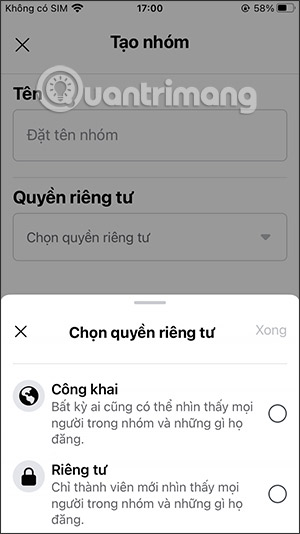 Step 4:
Finally we Click the Create group button to complete the basic step of creating the first Facebook group.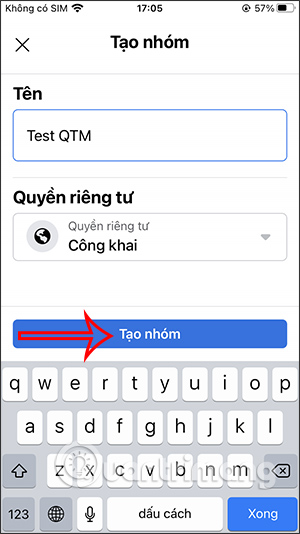 Step 5:
Switch to the new interface, you can Invite your friends to join the Facebook group. Later set Facebook cover photo, write a group description and write new posts for the Facebook group.
Step 6:
Right after that, you are transferred to the interface of the created Facebook group. Click shield icon in the top right corner to access the group settings interface, such as creating Facebook group rules, turning on anonymous posting of Facebook groups.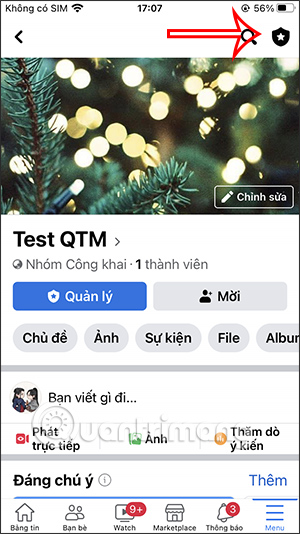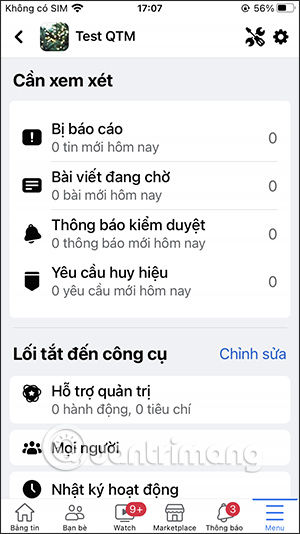 How to create a group on Facebook using a computer
Step 1:
At the Facebook interface on your computer, click little dot icon already Click on Groups as shown below.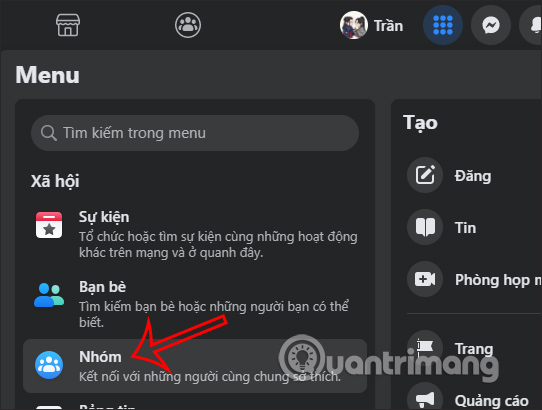 Step 2:
Switch to the new interface, the user clicks option Create new group.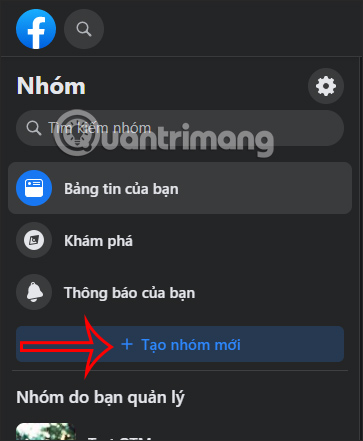 Step 3:
Switch to the Facebook group creation interface on the computer. First you look to the left edge of the screen, we Name the Facebook group, choose group visibility, invite friends.
Finally, we click the Create button below to create a Facebook group.
Step 4:
So we have created a Facebook group on the computer. In the Facebook interface you can change the cover photo or some settings for the Facebook group.
.