Anime themes are loved by many people to make Facebook avatars or create Facebook covers. With this tutorial, you will have a wide selection of your favorite anime characters to make Facebook cover photos. Basically, users just need to enter their name, the tagline they want to use and finally you will have an interesting anime Facebook cover. The following article will guide you to create an anime Facebook cover by name.
Instructions to create an anime Facebook cover by name
Step 1:
We access the link to create a Facebook anime cover by following the link below.
https://www.taoanhdep.com/2021/11/tao-anh-bia-anime-cuc-dep-cho-facebook.html
Step 2:
At this interface first you choose character that you like, press the arrow icon to the right or left to select the character.
Step 2:
Continue scrolling below we will enter Facebook name yours or anyone's name. Enter slogan that you want to display in cover. Background color part Click on the wallpaper square icon to proceed to choose another background color.
Done entering press the Create Photo button below to proceed to create a Facebook cover.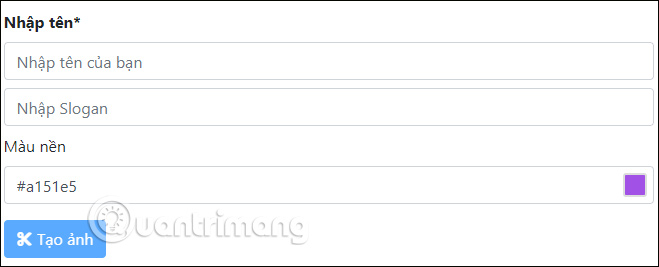 Step 3:
As a result, you get a standard Facebook cover photo of the same size as shown below. Click next Download button to download the Facebook cover photo or you can press the Share button to share the cover photo.
Finally, you just need to use this anime cover photo for your Facebook cover photo and you're done.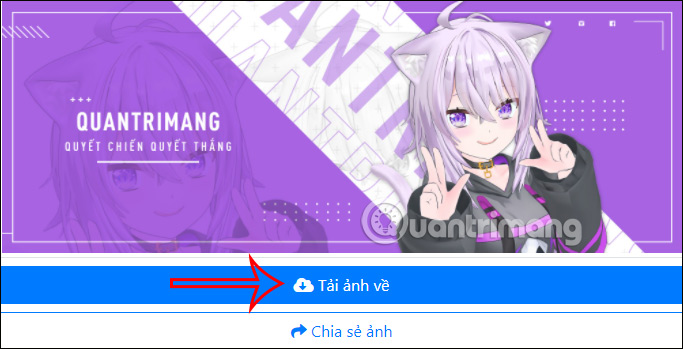 .