On Samsung phones, there is the option to create shortcuts for music applications on the phone such as Zing, Spotify or podcast applications. Users can then choose which audio applications they often use to create shortcuts on the phone's interface. And when you want to use it, you just need to immediately press the new shortcut set up on your Samsung phone and you're done. The following article will guide you to create music shortcuts on Samsung phones.
Instructions for creating music app shortcuts on Samsung
Step 1:
At the interface on the phone, users swipe down twice the screen to expand the quick settings interface on the phone. Next, the user clicks on the 3 dots icon and then selects Quick Panel Layout.
Step 2:
Display the setup interface, the user clicks Device controls and Media output buttons to switch to the shortcut setting interface.
Now users will click Show Always to always display the shortcut to quickly access the music app, or click Show When Quick Panel Expanded to display when we expand the quick settings interface.

Step 3:
Expand the quick dashboard view and you'll see Media Output option let us set up the sound application for Samsung phones.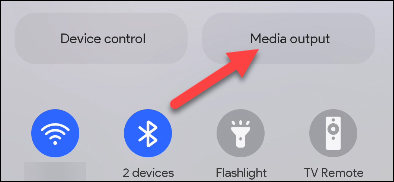 Step 4:
Then the user Click on Add App Shortcuts to add the sound application you want to make as a shortcut.

The user clicks on the audio application that he wants to use. The result when expanding the settings interface will display shortcuts to audio applications.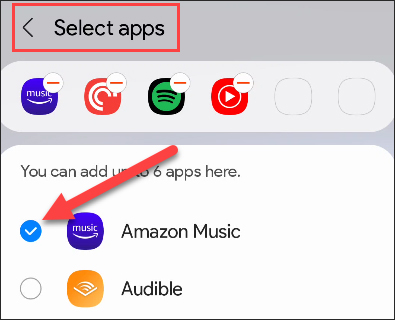 .