When you delete your MB Bank account, your account number will be canceled on MB Bank's banking system. And all transactions related to this account number will not be performed anymore. Deleting MB Bank bank account will also help you not to pay annual fees, avoid wasting money when not using MB Bank account anymore. The following article will guide you to delete your MB Bank account.
Instructions to delete MB Bank account online
Step 1:
We access the MB Bank application on the phone to change our account login. At the application interface, click arrow icon as shown below.
Step 2:
Here the user clicks on Source Accounts section. Next click on Bank account your.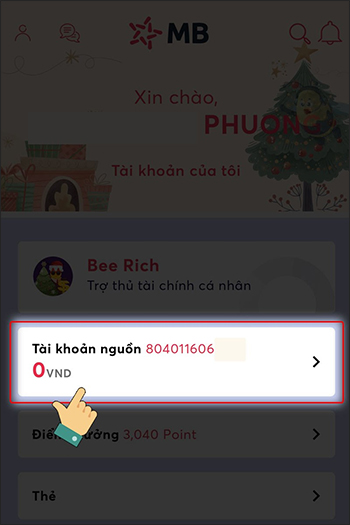 Step 3:
Next below will display a list with a lot of different options, users immediately click on Close account to proceed to close this selected bank account.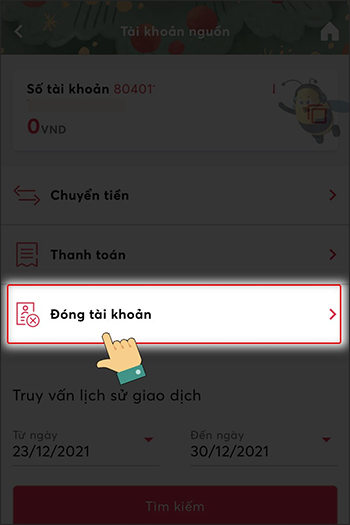 Step 4:
Continue tap on the option Close Accountn to continue the operation. The user will continue to click on Choose an account.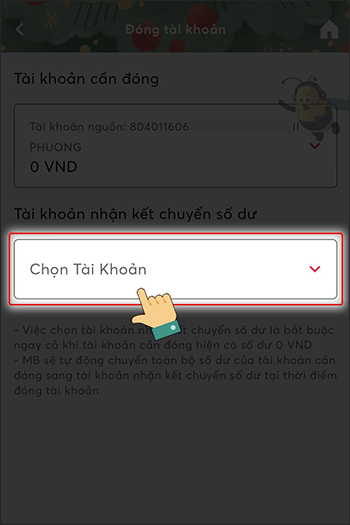 Now show the bank account, click on bank account to continue.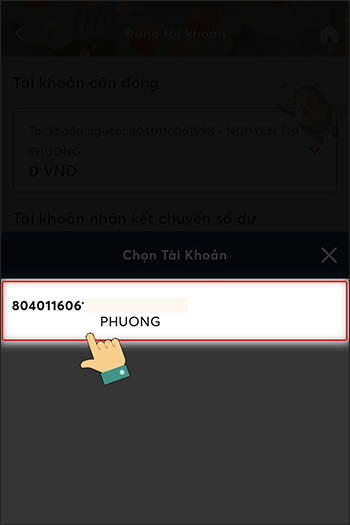 Step 5:
Then your phone get OTP code so that we enter the interface of the MB Bank application to confirm the operation.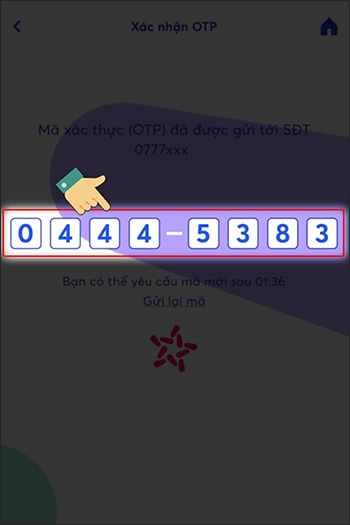 In case your closed account has a balance, the system will display an item to transfer the balance to another account, or you can make a transfer to another bank account before closing the MB Bank account.
.