Displaying line by line in PowerPoint will use effects in PowerPoint with a very simple implementation. Effects in PowerPoint are an essential and important element to increase the professionalism of the slide as well as make the presentation more effective. The following article will guide you to display each in PowerPoint.
Instructions for displaying line by line in PowerPoint
Step 1:
At the PowerPoint slide you need to edit, we highlight the first line and then select the tab Animations in the toolbar.
Here we will choose the effect in the Entrance group to choose the appearance effect for the content in the slide. You can tap the arrow to expand the list of effects that appear.
Step 2:
Immediately after that, the effect will be applied immediately to the content in the presentation slide. We continue to apply different display effects to other content in the slide.
Then you will see the order to use the effects in the slide as shown below.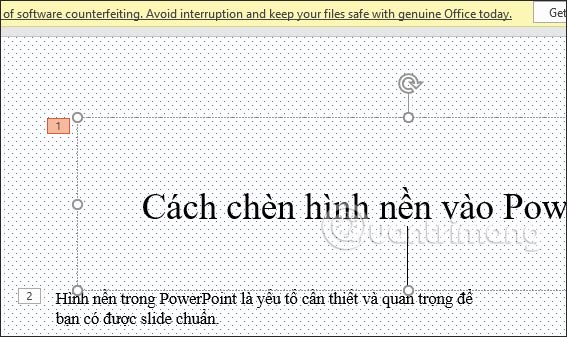 Step 3:
Some effects will have a customization of the direction in which the effect appears. For example with this Float in effect when clicking Effect Options We will have more adjustment of the display direction as shown below.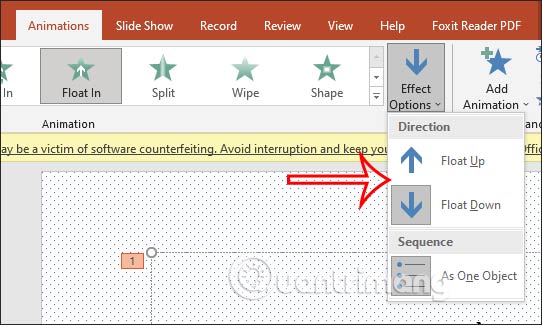 Step 4:
Next we will adjust the order in which the effects of each line appear. If you want each line to appear as you like. You look over Timing section at Start we will choose On click so that when the mouse is clicked, it will display another content.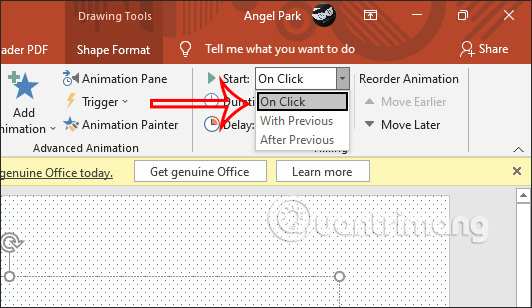 So with very simple options available, you have set the display mode of each line of presentation content in PowerPoint slides.
.