Story Instagram has just updated the ability to respond to emojis and messages right in Story Instagram, similar to Facebook. Then you can freely express your feelings about other people's Instagram Story photos or videos and send them messages. All emojis and messages sent in Instagram Story will not be seen by anyone and will only be displayed in the message of the Instagram Story owner. The following article will guide you to drop the Instagram Story emoji.
Instructions to drop emoji Story Instagram
Step 1:
At the interface on Story, click on the Instagram Story you want to respond with emojis. Tap Instagram Story. In Video interface or image Story Instagram Hey you Swipe the screen from bottom to top.
This will display some emoticons as shown below. You choose the emoji you want to show for this Instagram Story video.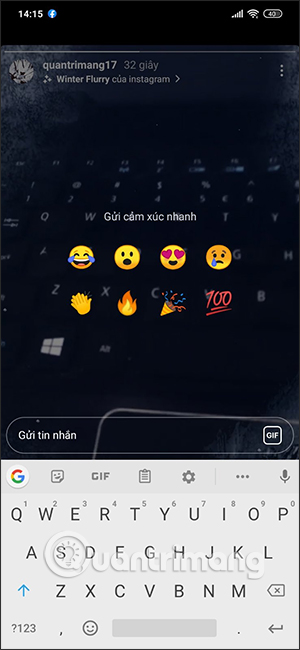 Step 2:
In addition to dropping emoticons for Instagram Stories, you can also send messages directly at the video or image interface posted to Story by enter a message in the box then press Send button.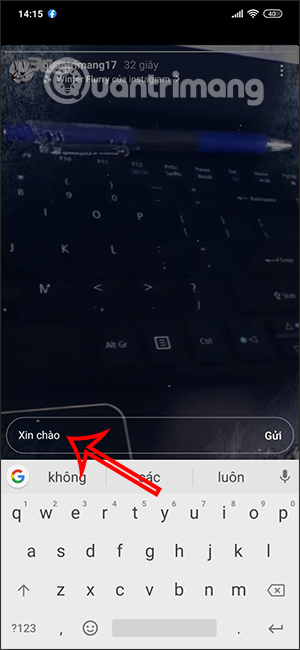 Step 3:
The person who gets the emoji for Instagram Story will get notification message when they access Instagram as shown below.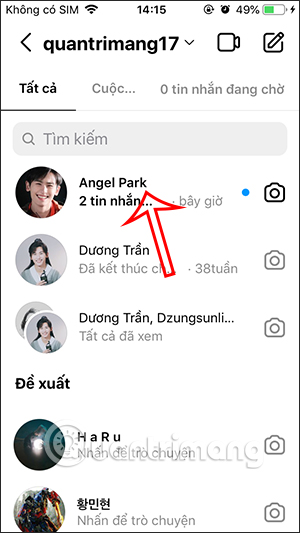 Step 4:
When you click on this message, you will see who the emoji sender for your Instagram Story is with your Instagram account name and avatar. The message content will be the emoticon for the Instagram Story and the received message.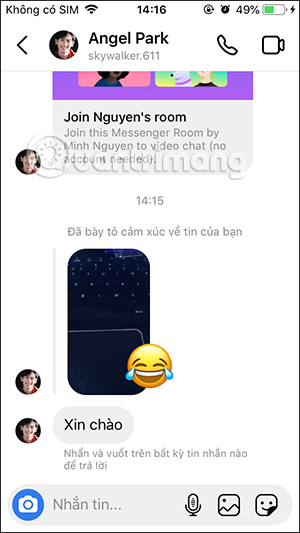 When clicking on the Story photo, it will display the emoticon displayed in full screen as below.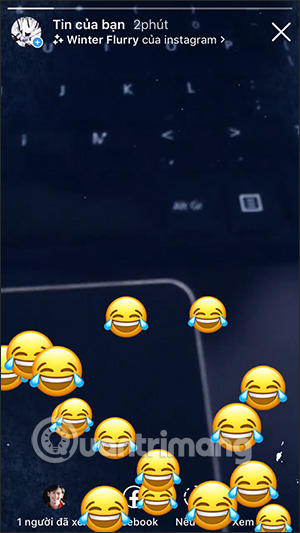 .