Watching live stream on Tik Tok also helps us get coins easily, but not everyone knows how to earn coins for themselves. When you watch live stream Tik Tok will display a treasure chest with random coins to receive. These coins are relatively few and are not always displayed, so viewers need to seize the opportunity to be able to earn coins on Tik Tok. The following article will guide you to watch Tik Tok live stream to receive coins.
Instructions to earn coins to watch Tik Tok live stream
Step 1:
We open the Tik Tok application then click on the live stream to watch the live stream on Tik Tok. At the play screen interface, we click chest icon in the top left corner of the screen.
Step 2:
It will now display information about the number of coins in the chest that we will receive. You will also see how many people can collect coins in the chest.
Step 3:
Wait for the countdown to end, you click on the word Open to open the treasure box and get the coins contained in the chest.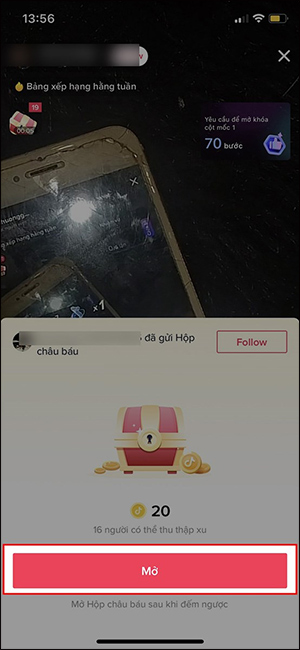 Step 4:
The result how many coins you get will show on the screen as below. This part of the coin will be random and not everyone can get it, due to the large number of people watching the live stream.
When it says Open, you have to press quickly to receive coins, because in many cases you will not receive any coins when opening the chest.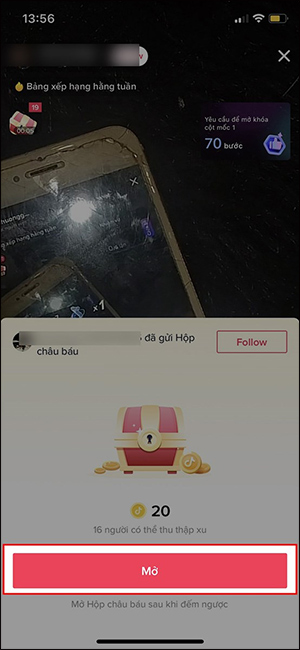 What is Tik Tok Coins for?
Coins on Tik Tok are only used for accounts using Tik Tok only, specifically, Tik Tok live stream. We can use these coins to buy emoji or emoticons or gifts and send them to live streamers. For example, buy a panda for 5 cents, an Italian hand for 5 cents….
Coins in Tik Tok have no value in real life or in other apps, but can only be bought, sold or earned in Tik Tok.
.