By enabling private mode on Spotify, you can hide your music and podcast activity from your followers. This article will show you how to enable private mode in Spotify on desktop and mobile.
What is Private Mode on Spotify?
By default, Spotify shows your listening activity to people who are following you. If you want to keep your activities private, avoid prying eyes, you can use the private session mode.
This is basically a feature that's been available on Spotify for a long time. When you enable this mode, Spotify will no longer record any information related to your listening activity. Everything you listen to during that session will be completely private. In addition, Spotify will also not use any data from users' private sessions in the new music recommendation algorithm.
Note that at the present time (October 2021), the web version of Spotify does not yet support this feature.
Enable private mode in the Spotify mobile app
To enable private sessions on your iPhone, iPad, or Android, first launch the Spotify app on your device.
At the bottom of the Spotify application interface, click "Home"(Home page).
On the screen "Home page, from the top right corner, click on the "Settings" option (gear icon).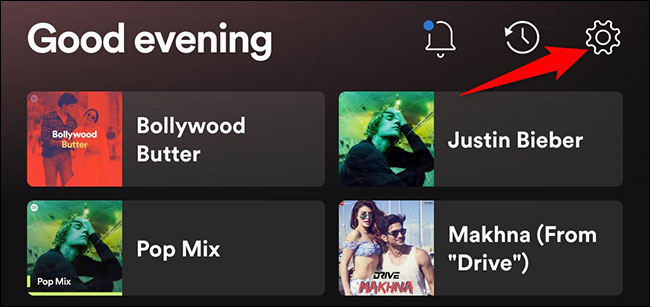 On the Settings menu interface that opens, scroll down to the "Social"(Society), and press the option toggle switch "Private Session"(private mode).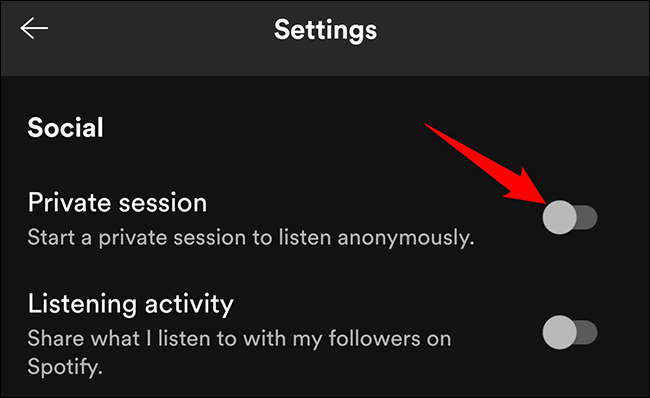 Private mode will be activated immediately. Information regarding any music you listen to during this session will remain completely private.
How to enable private mode in Spotify PC app
First, launch the Spotify app on your Windows, Mac, or Linux computer.
In the application interface that opens, click your name in the top right corner.

In the menu that appears, select "Private Session"(private mode).

Next to your name at the top of the Spotify app, you should now see a padlock icon. This confirms that you have successfully activated a private session.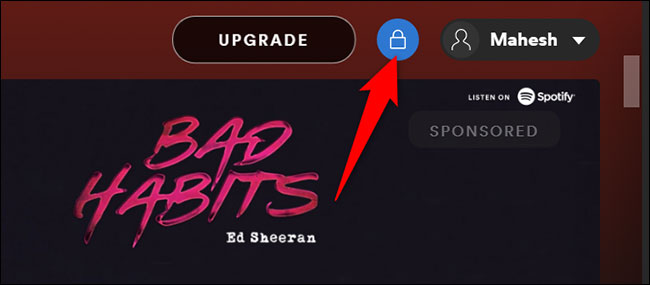 When you want to get out of this private mode, just click your name again in the upper right corner of Spotify and tap "Private Session" (private mode).
.