Samsung phones also have a QR code scanning feature that users do not need to install a QR code scanning application on Android phones anymore. This will help us quickly scan the code when just opening the camera on Samsung phones. The following article will guide you to enable QR code scanning on Samsung phones.
Instructions to activate QR code scanning on Samsung Internet
Step 1:
First, open the Samsung Internet browser on your phone and then tap 3 dashes icon, and then select next Setting.
Step 2:
In the settings interface for the browser, the user clicks menu Customize item. Then you will see QR Code Scanner option to use. We press and hold go to this option pull down menu You can use it in a browser.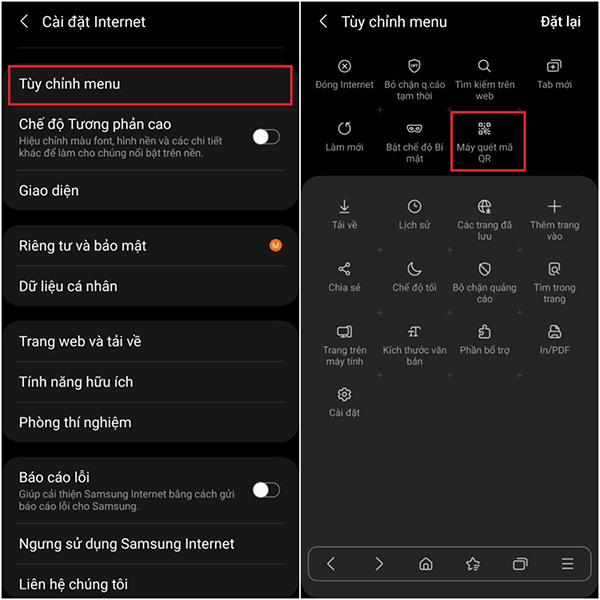 Step 3:
Next, return to the Samsung Internet browser interface to scan any QR code. We're going to click 3 dashes icon in the bottom corner and then select continue to feature QR code scanner to use.
At this point, the device's camera displays and asks you grant permission to use the camera for the browser. After granting the permission, you just need to proceed to scan the QR code as usual.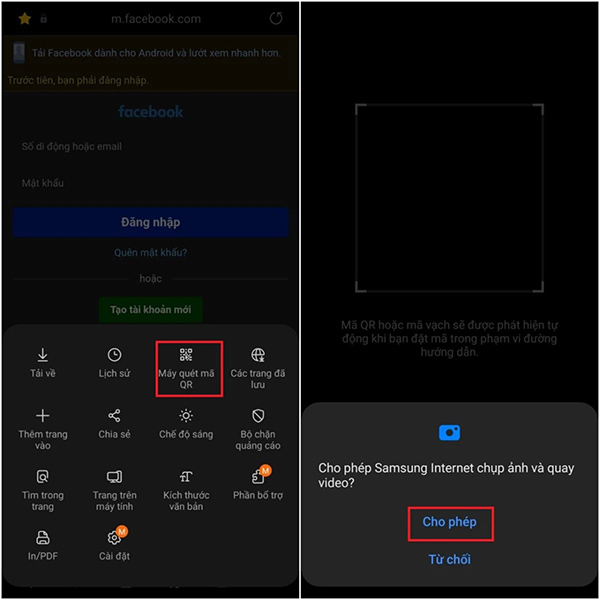 .