Apple now allows you to invite people to a FaceTime call by sharing the call's link. This link can be accessed and used on devices other than iPhone and iPad. This article will show you how to create and share a FaceTime link to your friends, relatives or partners.
What is FaceTime Link?
Starting with iOS 15, iPadOS 15, and macOS Monterey, Apple has added a feature that allows users to create flexibly shareable FaceTime call access links. Users can send this link to anyone they want to invite them to join their FaceTime call.
Basically, the FaceTime link is similar to the type of link you create with other video call apps like Zoom and Google Meetings. Instead of having to manually add everyone you want to invite to a FaceTime call, you can now simply send the chat access link to anyone, similar to sharing regular links.
Which devices support FaceTime link access?
Virtually any mobile device or personal computer with a camera, microphone, and pre-installed web browser can use FaceTime links to join calls. This means that not only iPhone, iPad, and Mac owners will be able to join, but Windows, Android, and even Linux users will also be able to access FaceTime calls through this link.
On an Apple device, when you click or tap a link, the corresponding video call opens in the FaceTime app. While users of third-party platforms like Windows, Android or Linux will be taken to the default browser, as there is no official FaceTime app for those platforms.
How to create and send a FaceTime link
First, go to the FaceTime app on your device. Then, tap the "Create Link" button near the top of the screen.
The quick share menu will immediately appear. You can share the link directly through your messaging app, or copy and paste the link wherever you want. In addition, you can also name the call if needed.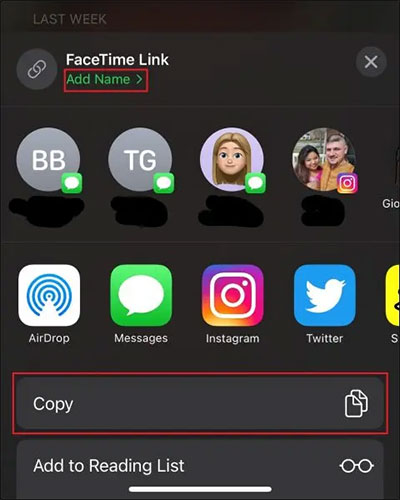 If you choose to copy the link, simply open any app that supports interacting with text, then long-press the text box and select "Paste." You should see the FaceTime link you just copied fully displayed. Send this link to the person you want to invite to the call.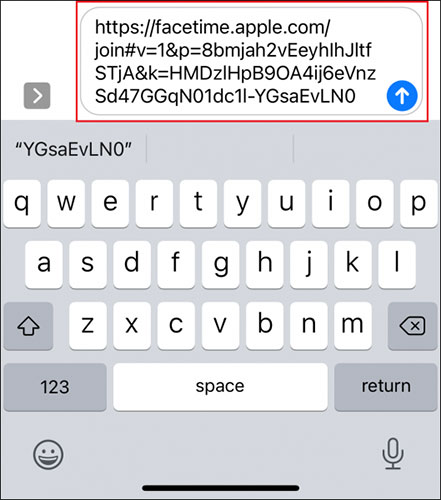 Once you've sent the link, go back to the FaceTime app and select the call you've set up, which will be found under the "Upcoming" section.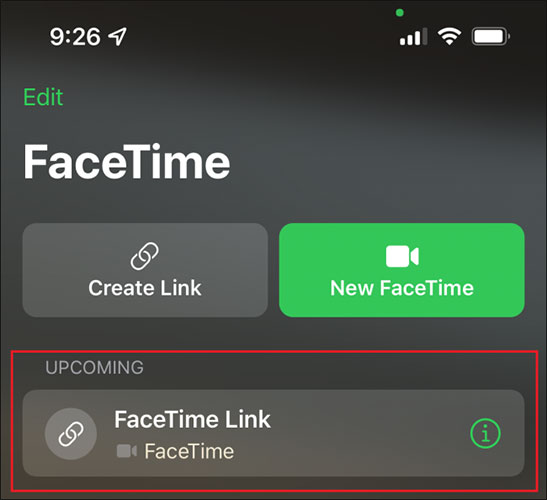 Then press the Call button and the call will start.
.