Touch ID is a great utility that not only makes it easier for you to sign in to your MacBook, but also serves as a convenient, secure method of identity verification. However, Touch ID can sometimes crash, stop working, disrupting your experience.
Here are some troubleshooting methods that you can experiment with, before considering taking your device to a service center for repair.
Some common errors with Touch ID
Basically, there are two situations where Touch ID could get you in trouble. The first problem is that Touch ID still works, but can't recognize the fingerprint. This can happen for a number of reasons, but most of them are easy to deal with.
The second problem is that Touch ID doesn't work at all. For example, you might see a message that you have reached your limit of memorized fingerprints, even if you haven't added any yet. Or you may also see a failed Touch ID registration message when you try to add a fingerprint. Fixing these types of errors takes a little more work, but is usually relatively simple.
Basic ways to fix errors
If Touch ID seems to be working properly but is not recognizing the fingerprint, the first thing you should try is cleaning the sensor surface. You can use a clean, dry paper towel or a special wipe for electronics to wipe the sensor surface. Alternatively, you can also wipe your fingertips clean. If your hands sweat a lot, this could also be the cause of the problem.
Second, recall if your Touch ID failed after you applied the new operating system update. Try updating macOS again to see if the problem is resolved. Click the Apple Icon at the top right of the screen, then select System Preferences. Click "Software Updates" and macOS will automatically check for updates.
You can also try adding another fingerprint. Open System Preferences, then go to Touch ID. Select "Add Fingerprint" and follow the instructions to add a new fingerprint.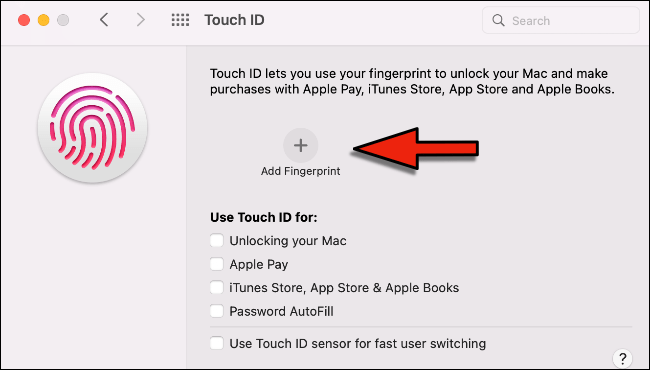 Try Touch ID in Safe Mode
To determine if Touch ID is working properly on your Mac, you can restart the system in Safe Mode to see if Touch ID works in this mode. It's a simple process, but the steps are slightly different if you're using a Mac with an Apple Silicon chip like the M1.
Boot into Safe Mode on an Intel Mac
If your Mac is on, click the Apple menu in the top right and select Restart. If it turns off, press the power button.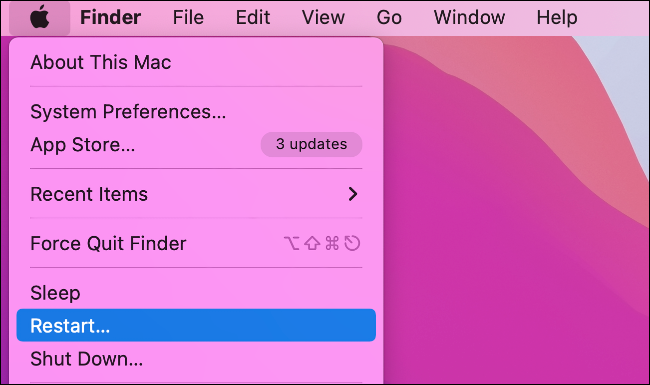 When the computer powers on, hold down the Shift button until you see the sign-in prompt, release the shift key, and sign in to your Mac as usual.
Boot into Safe Mode on an Apple-powered Mac
Turn off your Mac, then press and hold the power button. Keep holding the button until you see the boot options window. Select your boot drive (usually only one), then hold down the Shift key and click "Continue in Safe Mode".
Once you've rebooted the system in Safe Mode, navigate to System Preferences > Touch ID settings page and try adding a fingerprint. If everything works, restart your Mac as usual and see if the problem persists.
Reset Touch ID on macOS
There are two ways to reset Touch ID settings on a MacBook Pro. Both are relatively easy to do, but there are some risks that you need to be aware of.
Reset the Mac's SMC
Resetting your Mac's system management controller (SMC) can fix many problems and won't cause any problems with your system. The steps are very simple.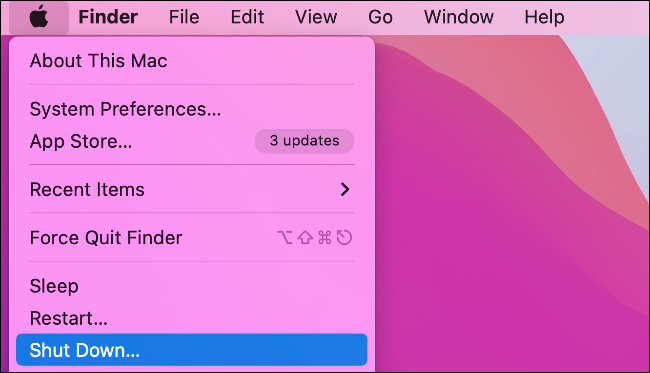 First, shut down your Mac as usual, then press and hold the power button for at least 10 seconds and then release it. Wait for a moment, then press the power button to turn the device back on.
Now, try Touch ID to see if the problem is resolved.
Securely Erase Encrypted Data (Secure Enclave) on Your Mac
Deleting Secure Enclave data can solve Touch ID issues, but it comes with some risks.
(Warning: If your Mac uses the Apple T2 security chip, deleting Secure Enclave data results in all data on your Mac being deleted as well. Make sure your Mac doesn't use a T2 chip, or you've backed up all important data on the system).
Restart your Mac into recovery mode by selecting Restart from the Apple menu and holding down the "R" key while the system reboots. While in recovery mode, open a terminal by navigating to Utilities > Terminal.

Run the following command:
xartutil --erase-all
Now, restart your Mac and try adding a fingerprint to Touch ID.
Touch ID not working due to hardware problem
Assuming you've done all of the steps above and still Touch ID isn't working, it might be time to contact Apple support or the store where you bought it. They may have workarounds that we haven't covered here, depending on the type of MacBook you're using. They can also help you narrow down the problem, see if it's a hardware problem.
.