The VNEID application has also set up a hidden mode of personal information on the QR code to secure everyone's personal information, thereby limiting the disclosure of personal information. Thus, before you could hide information on QR PC-Covid, now VNEID has also implemented this feature in the latest version. Your personal information will be converted to characters instead of real information to avoid revealing private information. The following article will guide you to hide your QR code VNEID personal information.
Instructions to hide personal information QR code VNEID
Step 1:
First of all, you need to update the VNEID application on your phone to the latest version.
Step 2:
Then we log in to the VNEID application under the VNEID account that you registered before.
Step 3:
By default, your personal information in the QR code will always be clearly displayed.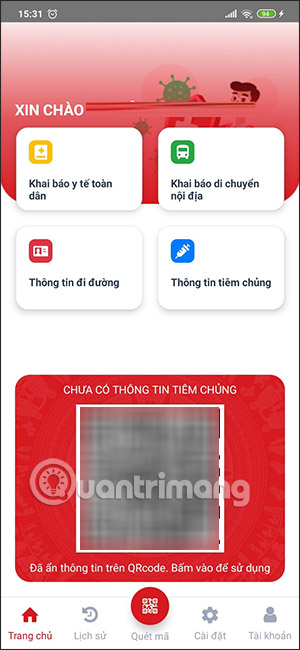 When you use the QR scanner, it will display full personal information as shown below, with the Copy option.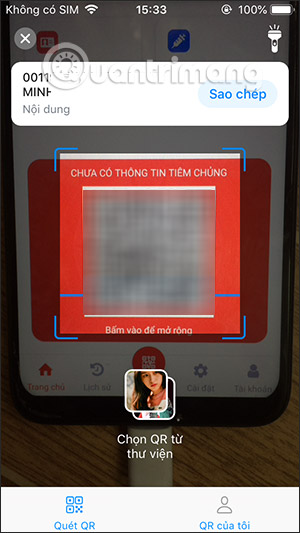 Step 4:
To hide information in the QR code, we click on Settings icon to adjust.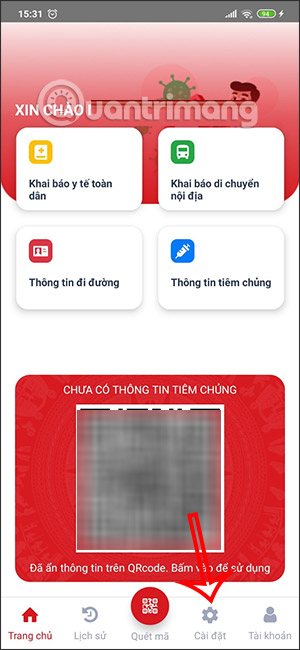 Step 5:
Now you will see option Hide information on QRcode. We will enable this setting to use the feature of hiding information on QRcode of VNEID application.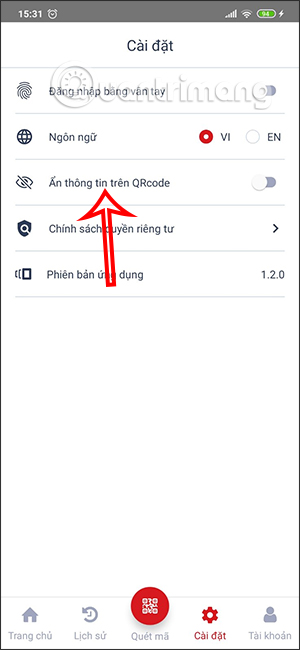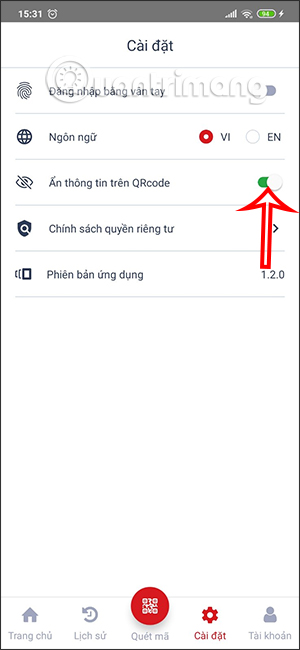 As a result, after you enable this feature, when scanning the QR code on the VNEID application, it will display the character form for your personal information as shown below.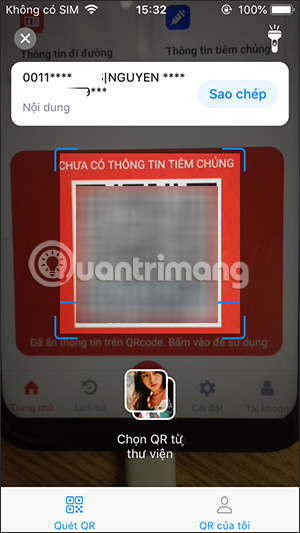 .