In this article, you will be guided on how to insert lyrics into photos using the very familiar PicsArt application. PicsArt is an artistic and professional image editing application on the phone, for basic customization to more advanced levels of photo editing. You can unleash your photo creations and turn your photos into collages with PicsArt. With this guide to inserting lyrics, you can choose to only insert lyrics or insert song chords into the image. The following article will guide you to insert lyrics of some photos using PicsArt.
Instructions for inserting lyrics into photos with PicsArt
Step 1:
First of all, you need to find the lyrics of the song that you want to insert into the image on the internet, then download the image.
Step 2:
Next, you open the PicsArt application and then open the image of the lyrics you just downloaded, then you select Tools and then select Cut to be able to cut to the piece of music you want. Save this new music template image.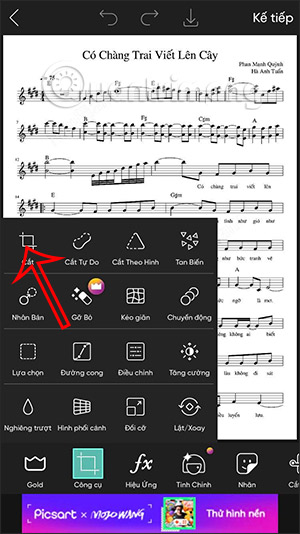 Step 3:
We open the original image need to insert lyrics then click More photos, then click on the image of the lyrics you want to insert. Then we will see a nested image like this. You position adjustment, size give the image of the lyrics that you want.
Step 4:
Continue tap on the Blend option, then tap Multi-layer option to convert to a transparent image for the lyrics as shown below.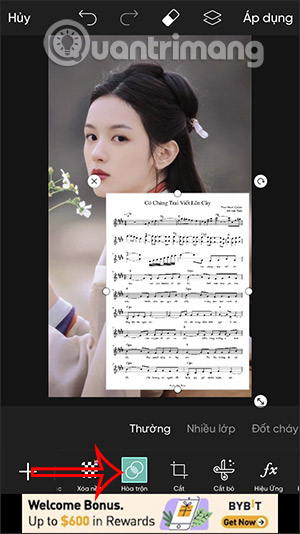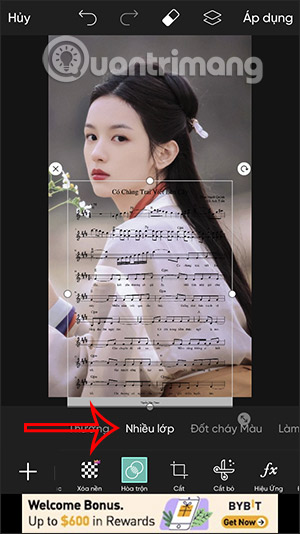 Step 5:
You can still adjust the position or size of the lyrics in the photo for a better fit. Then we continue to edit the image and add some other effects to make the image more beautiful.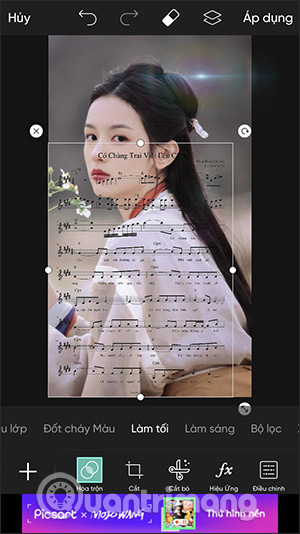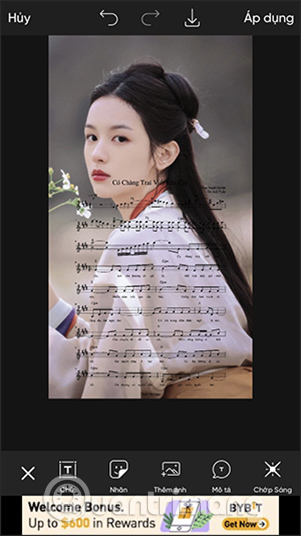 Step 6:
Finally, after editing, you press Apply already download images or share to other social media accounts.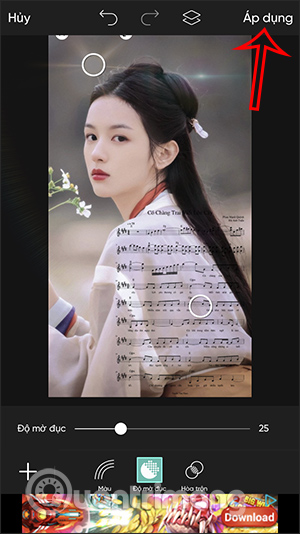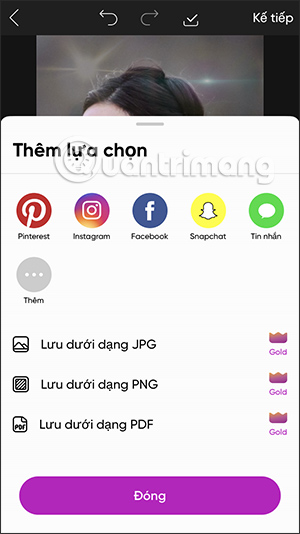 Video tutorial to insert lyrics into photos with PicsArt
.