Currently, the Microsoft Edge browser also supports many beautiful and artistic themes similar to those on Chrome or other browsers for you to refresh the browser's interface. And in this article you will have the Very Peri Pantone blue theme of 2022 to install on the Microsoft Edge browser. The following article will guide you to install the Pantone color theme on Microsoft Edge.
Instructions to install Pantone color theme on Edge
Step 1:
First of all, download the Pantone Color of the Year 2022 utility on the Edge browser according to the link below.
Step 2:
Immediately the interface of the Microsoft Edge browser was changed to a new color tone. You will see that the dominant tone for the 2022 color is Very Peri blue, which reminds us of the purple color of lavender.
This is a completely new color tone mixed by Pantone Color Science Institute to create a new color, instead of using the existing color code as before for an upcoming new year.
Step 3:
In case the user wants to delete this newly installed theme and change it to another theme for Edge browser, click 3 dots icon then select Settings.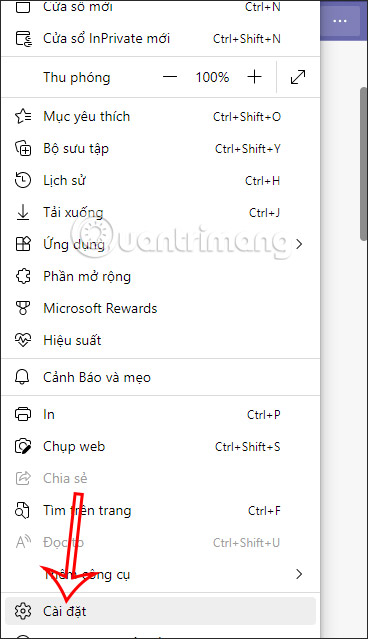 Step 4:
Click Item Interface in the menu list on the left side of the screen.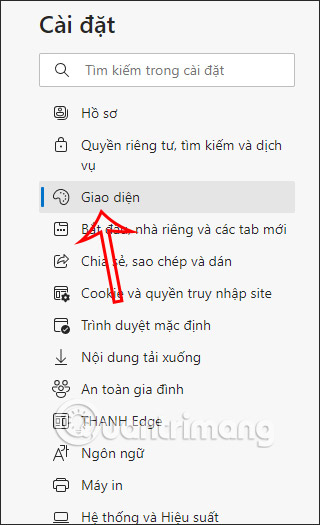 Now look to the right and choose another theme to apply to the Edge browser if you want.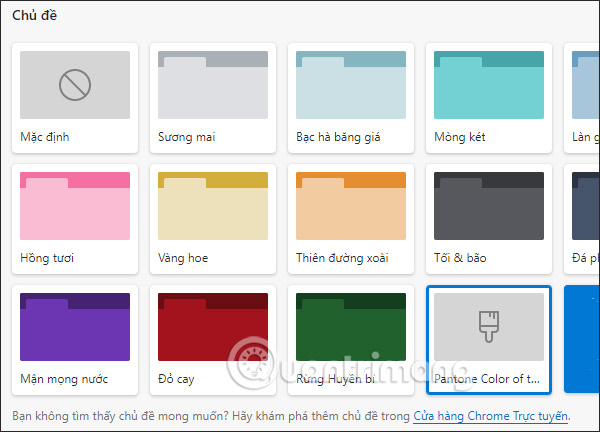 Or users can visit the Chrome Store to download another interface for the browser you want, with many themes on different and lively themes.
.