By default, the Windows 11 taskbar icons will be centered on the screen. This is also one of the features of this new operating system platform.
However, if you want a more familiar, "classic" experience, it's easy to set up icons to be aligned to the left of the taskbar as was common in previous versions of Windows. Here's how to do it.
First, open the Settings app by pressing the key combination Windows + i. Or you can also click on the Start menu and click on the gear icon "Settings", this icon is pinned at the top of the menu by default.
In the Settings window that opens, click on the "Personalization" in the side list, then select "Taskbar".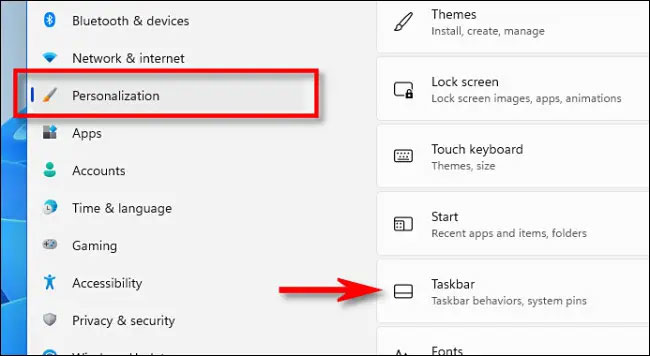 In the taskbar settings screen, click "Taskbar Behaviors".

A list of options will appear. Click the drop-down menu next to "Taskbar Alignment".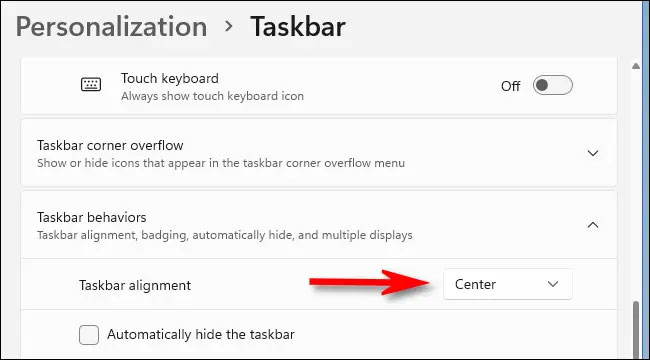 In the menu "Taskbar Alignment"pop up, choose option"Left".

Immediately, your taskbar icons will be aligned to the left side of the screen as usual.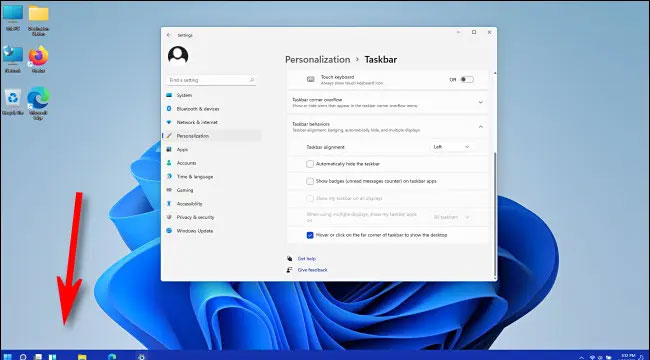 You can now close Settings and experience the change you just made. In case you change your mind and want to center the taskbar icons as default, go back to the section Settings > Personalization > Taskbar, then set the option "Taskbar Alignment" Fort "Center".
Note that this is basically just an option to change the position of icons on the taskbar. Windows 11 does not currently support the ability to change the position of the entire taskbar like on previous versions of Windows.
.