Becoming the name that is always mentioned when you want to find an online photo sharing service, Instagram is increasingly being used by more and more users. As a social networking site with unique photo editing features, we can create special photos and share them with many friends, or follow everyone from friends to today's famous stars.
While using Instagram, you can log in to multiple Instagram accounts at the same time, receive notifications from all accounts, and easily switch between them, without logging out. In this article, we will show you how to sign in to multiple Instagram accounts on your phone.
Instructions for adding an account on Instagram
First, open the Instagram app on your iPhone or Android device. In the main interface that opens, click on your profile picture icon at the bottom right of the screen.
Next, on the profile screen, tap the drop-down arrow next to your username in the top left.
An options menu up will slide up from the bottom edge of the screen, which contains a list of accounts you're signed in to, along with the option to Add an account, or "Try a new account." If you choose to add a new account, you will have two options "Create a new account" or "Sign in to an existing account". Select an option you want and follow the instructions to sign in or create a new account.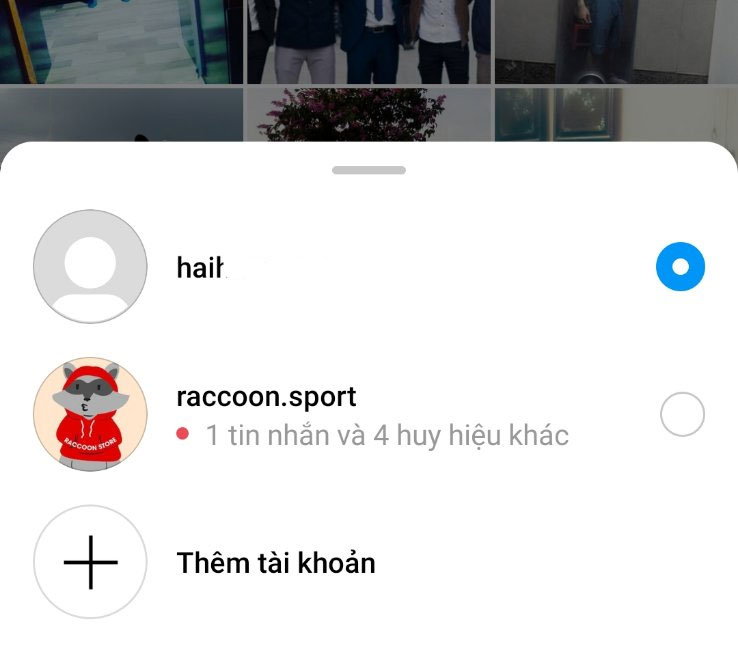 When you successfully add a new account, it will be listed in the available list. Tap an account in the list to access it.
You will immediately notice a user profile icon in the corner that will display the profile picture of the account you just converted. This indicates which account you are using. While the red dot means one of your other accounts has a notification.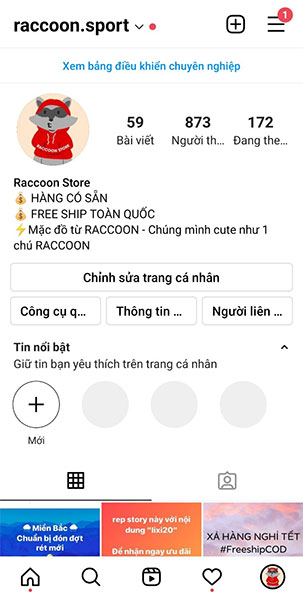 To continue switching accounts, go to your profile page again and tap your username again in the top left. A pop-up will appear and you can choose the account you want to use.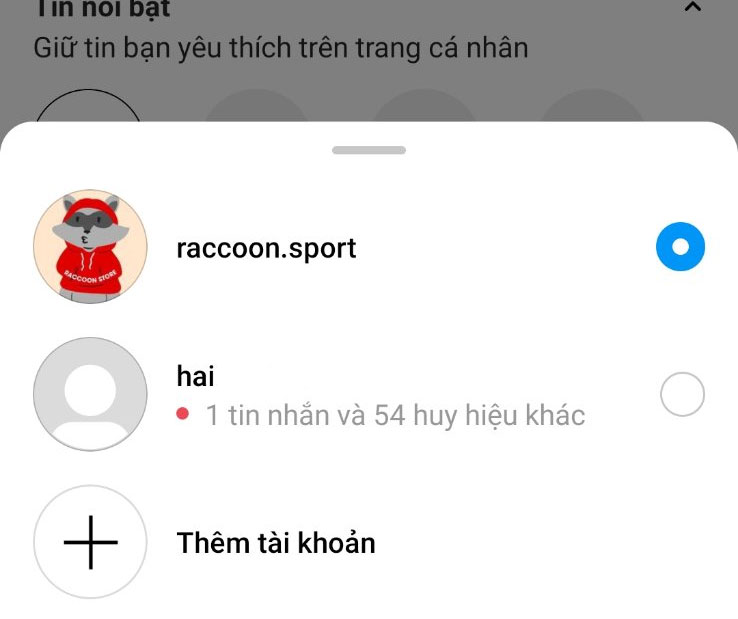 Thus, we can completely add multiple Instagram accounts on the phone to use with an unlimited number. Switching between accounts is also easy, so you don't miss any new updates.
See also the following articles:
Wishing you success!
.