The Consolidate Excel feature will make statistics and merge data from different sheets in the same spreadsheet file, helping you to calculate quickly when it is possible to integrate using sum calculations in Excel, or supported functions in Excel. . The following article will guide you to read aggregate data in Excel.
Instructions to merge data from Excel sheets
Step 1:
First of all you need create 1 sheet to display aggregated data results from sheets in Excel. Click on any cell in the resulting sheet, then click Data tab then tap Consolidate Excel icon as shown below.
Step 2:
Display data setting interface. First at Function user select Excel function or function need to be used.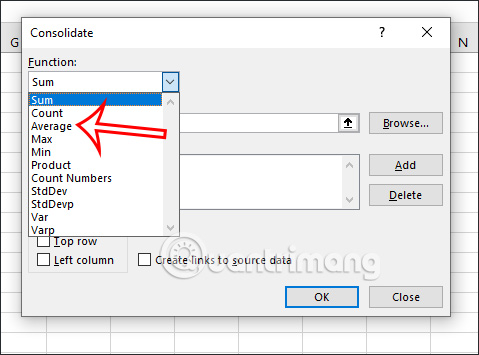 Keep looking down References, we tap the arrow icon then move to the first data sheet and zone the data you want to merge. Then the data will display as below. Click Add button to add to the All References list.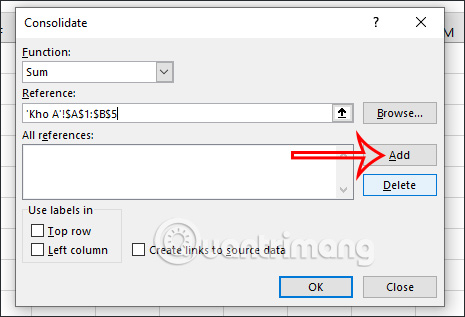 The first data reference area to be merged is displayed.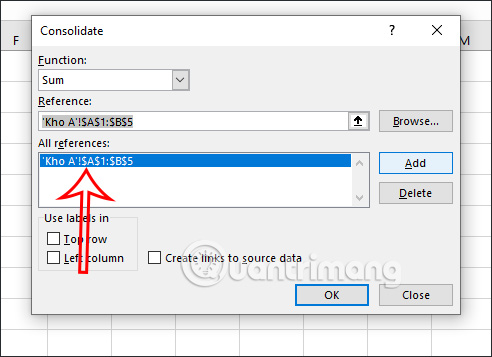 Step 3:
You click on the arrow to add a reference area in another sheet. Part Use labels in You can choose to use stickers for data.
Top row: If the first line is the title, select this check box.
Left column: The title column, if the first column of the data range is the title, select this check box.
Create links to source: Display specific data in source spreadsheets
Final click OK to perform data aggregation and data statistics using the function that used the data.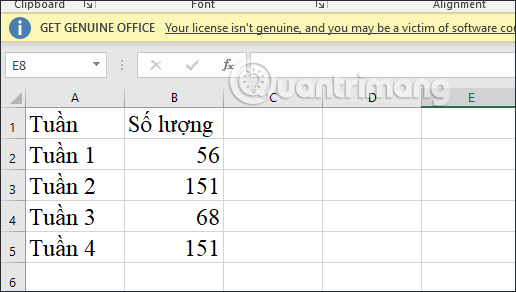 So with the built-in Consolidate feature in Excel, we can easily combine data from other spreadsheets in the same Excel file, or use calculation functions, data statistical functions to produce quick results. than.
.