Manufacturer Blizzard Entertainment announced that it will officially let players experience the Overwatch Play For Free version on the Windows platform when players choose to download it from Battle.net.
In this version, players will experience all the content in the game. Including weapons, characters, levels, skins… All achievements that you achieve in the game will be saved after the above free time expires and will be unlocked when you buy this game completely. To receive Overwatch for free, follow the instructions below.
Instructions to register to play Overwatch for free
Step 1: First, download the game distribution platform Battle.net, then boot it up and log in to your account. In the Shop interface, select the Overwatch game icon as shown below.
Step 2: Right after that, scroll down a bit and you'll see the version Overwatch Free Trial.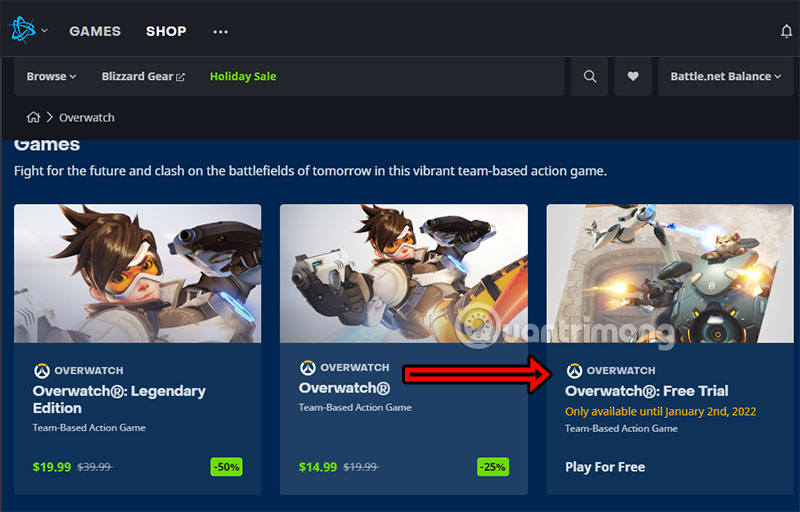 Step 3: Select Play For Free to proceed to download the game, if there is an error you can turn off Battle.net and reopen it or restart the computer and reopen Battle.net.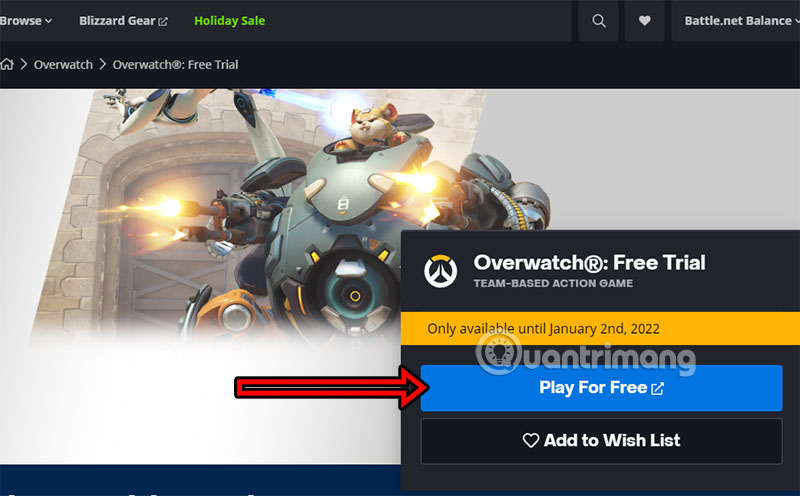 What game is Overwatch?
Overwatch is a first-person shooter game that combines MOBA elements and is somewhat similar to the current Valorant. Released in 2016 and currently the game is available on Microsoft Windows, Play Station, Nintendo Switch and Xbox One platforms.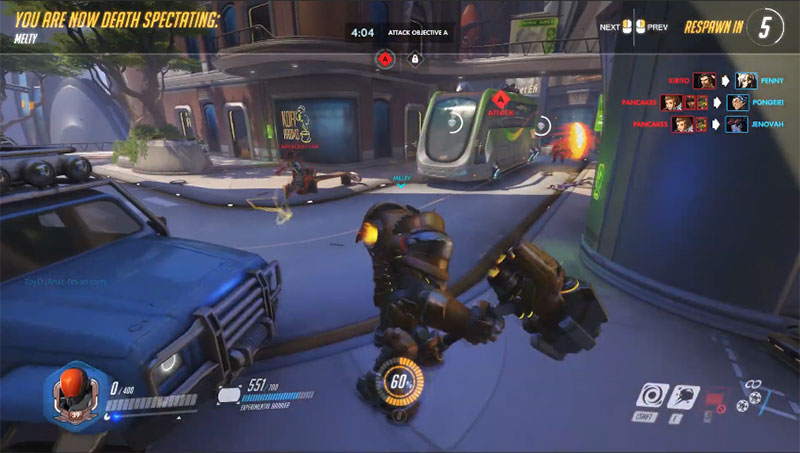 When participating in the game, you will join a team of 6 players with Heroes with unique strengths and roles in the game such as Damage, tank, and support. Before entering the match, players on the team can rebalance the team with the roles in the team.
You will be advised to switch to the missing team role, usually recovery or resistance. In addition, you can change your character in the game after you die or return to your home.
See more:
Have fun playing the game!
.