Shake the tree to receive rewards My Viettel is a newly launched program of Viettel for all subscribers except Dcom, Homephone, has time until January 25, 2022 so that players can receive many attractive gifts. You can receive preferential calling minutes, different Viettel scratch cards or purchase vouchers of Tiki, Shopee, .. The following article will guide you to play Trembling tree to receive rewards on My Viettel.
Instructions for playing Vibrating Trees to receive My Viettel rewards
Step 1:
First of all, you need to log in to your My Viettel account. If you have not registered My Viettel, we refer to the article below.
Step 2:
At the interface of My Viettel we click Entertainment section to enter the games available on the app.
Step 3:
Now we will see Game Shake the tree to receive rewards. Click the game to join the game.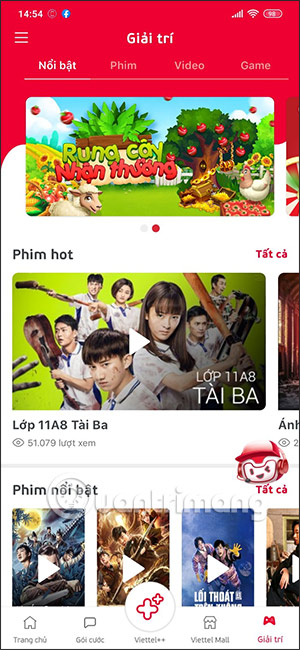 Every day we will have 1 turn to shake the tree when you take attendance in the game. The way to play is very simple that we click on any point on the tree to drop 1 buffalo on the pine tree. 1 dropped buffalo will be a random gift you receive.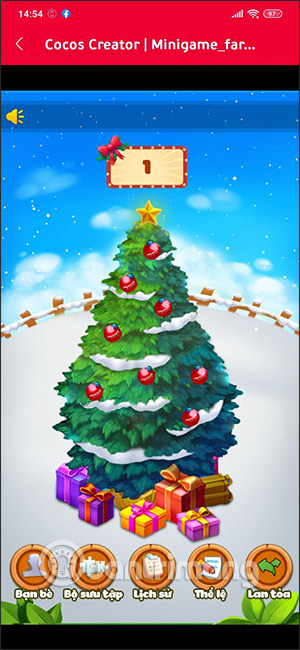 For example, the random reward will be 5 minutes of completely free voice.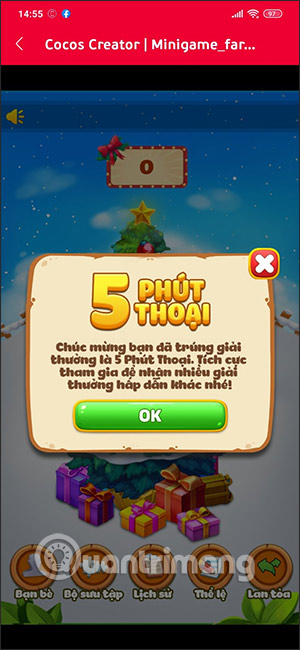 Immediately My Viettel will send a message detailing the reward you have received.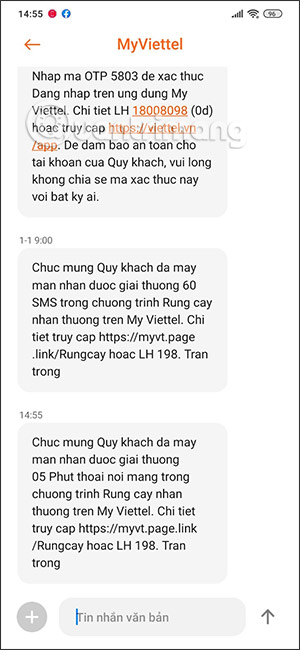 Step 4:
All rewards that you receive when playing tree shake on My Viettel will be saved in Gift History.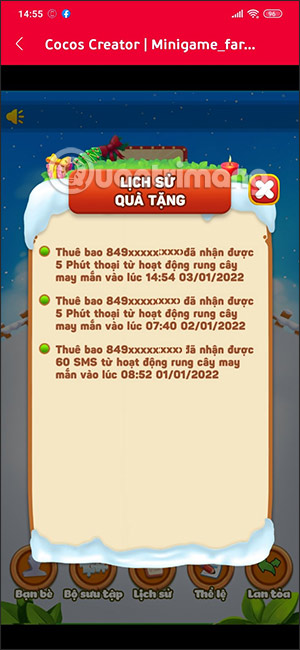 Step 5:
By default, you have 1 free vibration every day. If you want to add vibrations, you have many ways, such as clicking item Spread then enter the number, invite your friends to join to receive 5 tree shakes.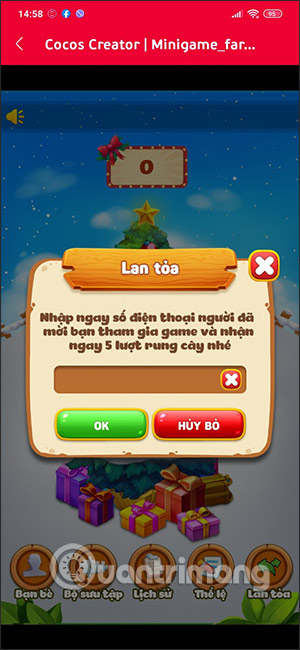 My Viettel's rewards from Shake the Tree
Prize SMS content: 20, 40, 60 SMS.
Solution minutes: 5, 10 minutes.
Viettel data solution: 500MB, 750MB, 1GB.
Voucher: Tiki, Shopee and Green Electronic System.
To receive free tree shakes, in addition to accessing the game every day, you can register for the package ST10K, ST15K, ST30K, ST70K, ST90K, ST120K, ST150K, create a new account My Viettel,…
How to collect the puzzle pieces Shake the tree to receive My Viettel rewards
This puzzle piece program has bigger rewards. The golden buffalo will appear on the tree at different times of the day, so you should often visit My Viettel to win too much gold.
When collecting all the puzzle pieces of a picture according to the regulations, the system will display the Receive button as a voucher of Dien May Xanh.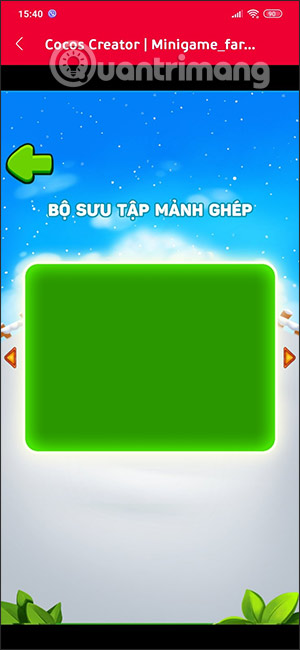 Note, the program applies to the first 3000 customers to collect all the pieces of 1 in 3 pictures and click on the Get rewarded button as soon as possible.
.