PUBG has had an official free announcement when allowing players to download the game without paying for it starting from January 12, 2022. It is expected that the number of players will spike on the day that PUBG PC is released for free.
Not only free, players will also have the opportunity to receive gifts that the publisher Krafton. Currently, gamers can register for a Krafton account and log in to Krafton's gift registration page.
Registration period starts from December 10, 2021 – January 11, 2022, just register to receive gifts in advance and link Krafton ID in the game's settings to be able to receive PUBG PC gifts. Instructions for receiving free PUBG PC gifts are below.
How to get free PUBG PC gifts
Step 1: Visit the pre-registration link here, then scroll down and select Sign in and pre-register.
Next, log in to your Krafton account, click Create Account to create a Krafton account if you do not have an account. Or you can log in to your Facebook, Google, VK, Reddit account…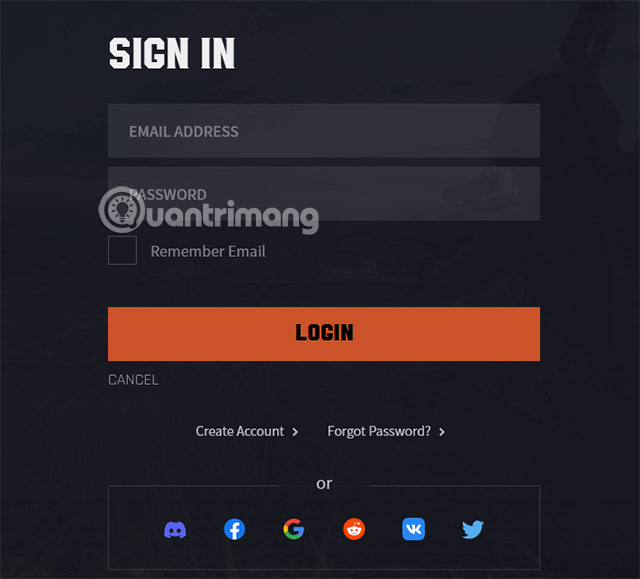 Then when you go out to the main screen, if you do not see the message as shown below, then scroll down and select the Sign In button and register first, you will see the message as shown below.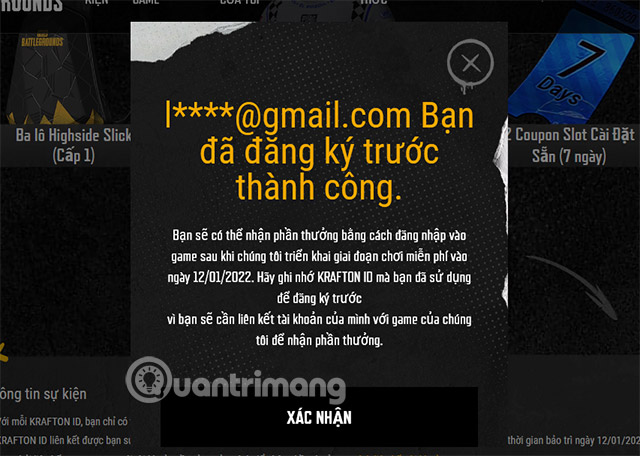 If you do not link your account, you will not be able to receive any rewards. To receive rewards, go to the game, select Career > select Krafton ID under the Achievements tab > link your account according to the instructions in the notification window. Once you have successfully linked your account, you can equip bonus items in the Appearance menu.
Some information about the event:
For each Krafton ID, you can only register for the event once.
The linked Krafton ID you used to pre-register will receive a gift when you access the game after the maintenance period on January 12, 2022.
If an account links together on multiple platforms, rewards will be sent to all of them.
.