Many people when taking photos on iPhone do not notice that their personal information is most likely saved, especially location information. When you turn on location on your iPhone and when you take a photo, the location is automatically saved to the photo. And if you share photos on social networks, it will most likely reveal your home's location, or other personal information. The following article will guide you to remove private information from photos on iPhone.
Instructions to delete location in photos on iPhone
Step 1:
Open the Photos app on iPhone, then open the image you want to remove the location in the photo. At the image we click letter i . symbol to view image information. Now we will see the saved location in the image, press Adjust.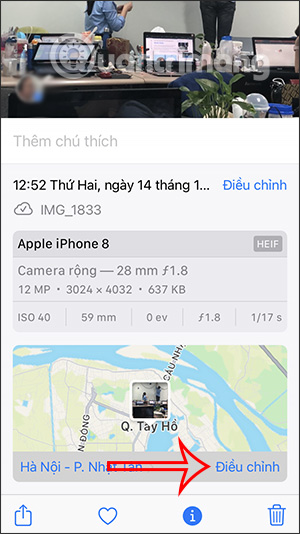 Step 2:
Show the information interface of the image, we click No location to delete personal image information. In case you want to add the location again, enter the location name in the search box to save the new location.
If you want to adjust to the original shooting position, press the red Restore button in the adjustment window.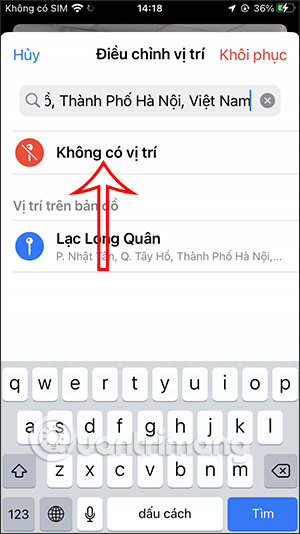 Instructions to turn off location when taking photos on iPhone
Step 1:
First of all we go to Setting and then click on Privacy section then choose Location Services.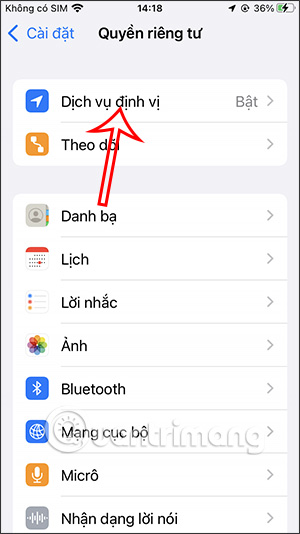 Step 2:
Switch to the new interface that users search for Camera app to adjust the location usage mode for the application.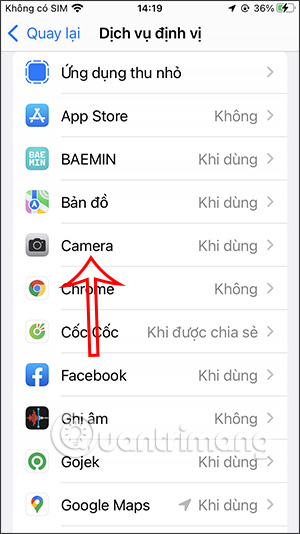 Step 3:
You will now see the Camera app using the location whenever taking a photo. Here you need to switch back No mode to not use the location when we take a photo, do not save the location of the photo taken.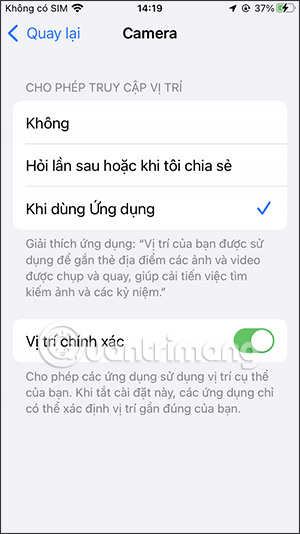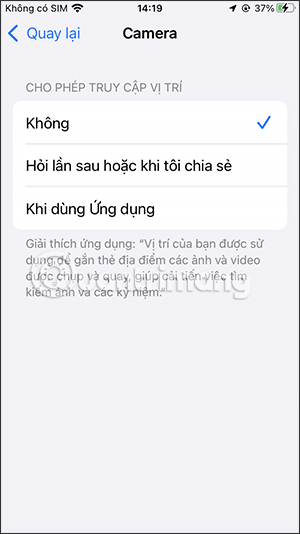 .