Cookie Run Kingdom is a game with a gameplay that is not new but very attractive to players. With how to play Battle RPG combined with building your own kingdom. You will collect resources and expand your own kingdom.
With single-player RPG gameplay, you'll assemble the best team of Cookies and battle your friends online in the new Guild Battle system. Fight the PVP RPG your team will face, get the Cookie Run Kingdom code to get the initial support gifts.
Like many other mobile games, it will take you a long time to name Cookie Run Kingdom. Surely, players will sometimes feel dissatisfied with the name they have given. So you will want to rename the character in Cookie Run Kingdom, and here is how to rename Cookie Run Kingdom.
How to rename Cookie Run Kingdom
Step 1: First in the main interface, select your personal icon in the upper left corner.
Step 2: Select the pen icon next to your name.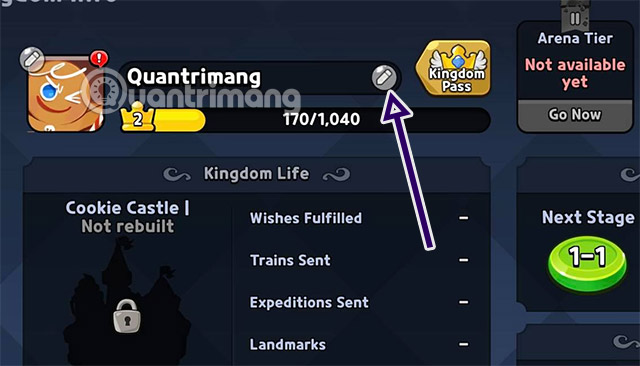 Step 3: The first time you change the character's name in Cookie Run Kingdom, you will be free.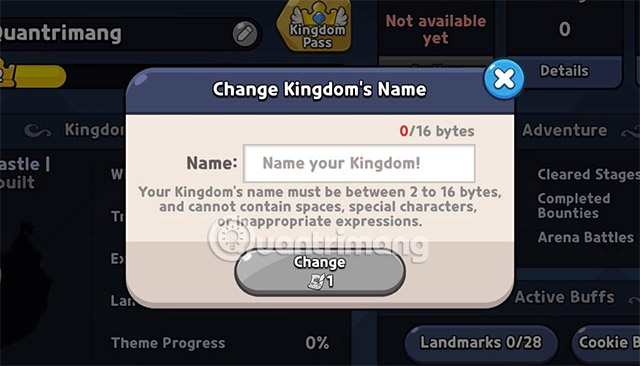 Step 4: Just put your name in the Name Your Kingdom enter and select Change to change your character's name.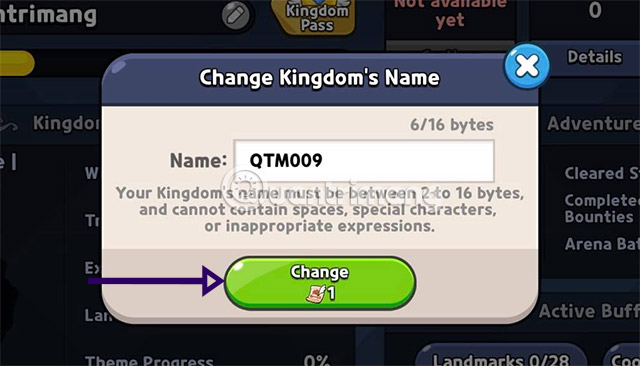 Step 5: Choose Confirm to confirm the character name change.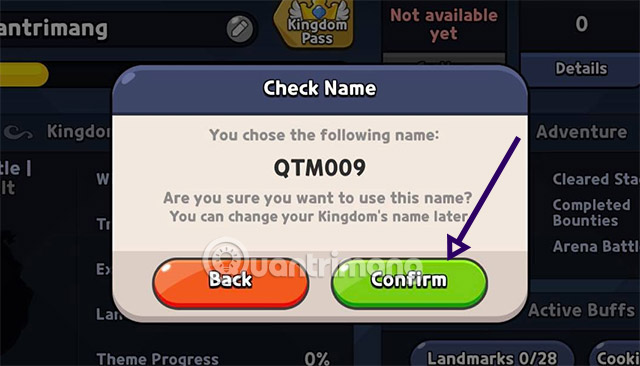 After the first rename, it will take you 1000 diamonds to change the name next time.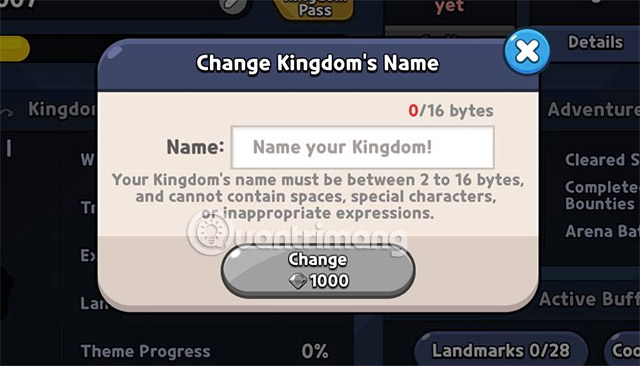 Although the amount of diamonds you can earn in the game is quite easy and you can be ready for the next name change if you feel that the name you have just given is not satisfactory. However, you should also limit renaming your character so that other players who want to contact or find your information can find it easily.
Above is how to change the character's name in Cookie Run Kingdom, the usual characters that gamers set for the game will include letters and numbers. If you want to name with special characters, you can see the table of special characters and try it.
See more: