With devices with good security like iPhone, iPad, accidentally forgetting authentication information like Apple ID password or unlocking code is obviously a big problem. Fortunately, Apple now allows you to add a recovery contact to regain access to your Apple account when needed. Find out below.
How the Recovery Contact feature works.
Starting with iOS 15 and iPadOS 15 and later, Apple added a feature that makes it easy to recover your Apple account by adding someone you trust (a relative or friend) as your recovery contact. (Recovery Contact). So, if you happen to be locked out or can't remember your Apple ID password, the person set as a recovery contact can provide a verification code that helps you safely regain access to your account. whole.
You can add up to 5 recovery contacts to your Apple account. To add recovery contacts, make sure your device is running the latest software version and has enabled two-factor authentication with Apple ID. Also, the user's age needs to be over 13.
Set up recovery contacts on iPhone, iPad
First, open the app"Settings"(Setting) on your iPhone or iPad. Then tap your Apple account name at the top
On the account settings page that opens, click on the "Password & Security"(Password & Security).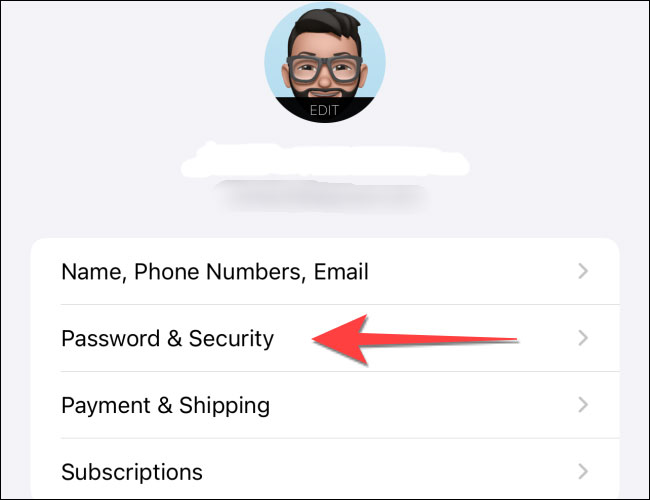 Next, tap "Account Recovery"(Recover account).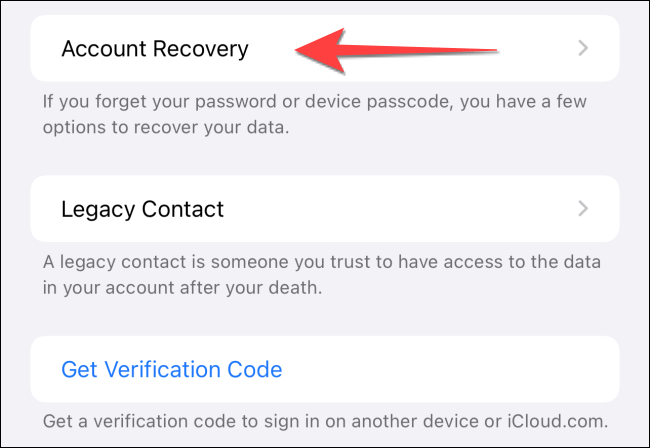 In section "Account Recovery, you click on "Add Recovery Contact"(Add recovery contact).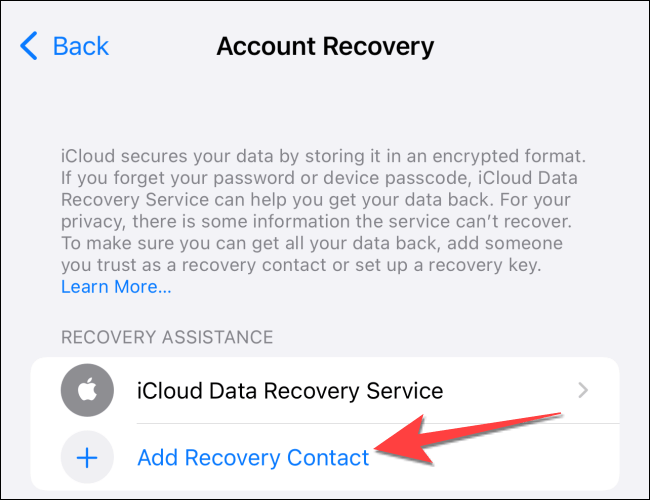 By default, Apple will show you a list of Family Sharing Group members in case you are a member of such a group. Otherwise, you can tap "Choose Someone Else"(Choose someone else) to add another individual from his contact list.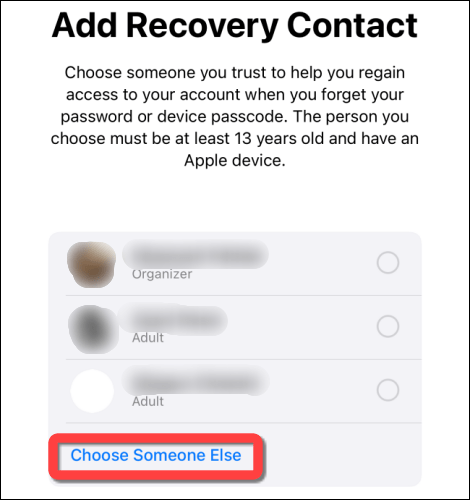 You'll see a preview of the default message (editable) for the person you want to add as a recovery contact.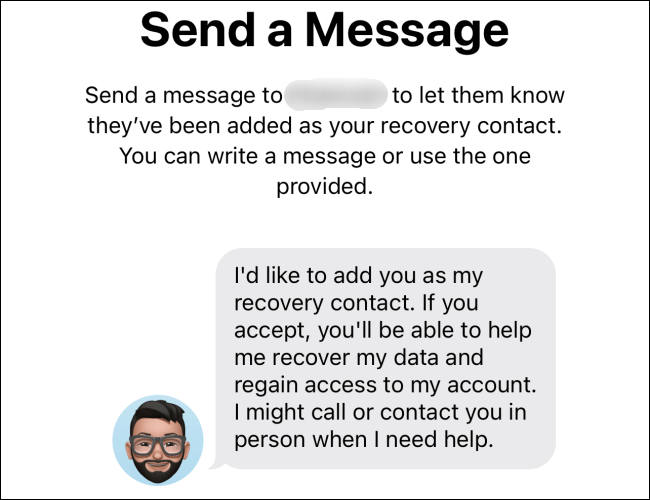 When ready, press the "Send"(To send).

The message will be sent to the person you added as a recovery contact. That person needs to accept this invitation to appear on your iPhone or iPad as a recovery contact.
It's all simply that. Hope you are succesful.
.