Do you own an interesting game on your personal Steam account and want to share it with friends and family? Steam's built-in "Family Sharing" feature makes this simple. Through it, others can access and experience the games in your game library at no extra cost.
How does Family Sharing work on Steam?
Before you start using this feature, you need to understand how it works first. True to the name Steam's Family Sharing allows you to share games from your game library for others to experience without having to pay for the game. After enabling this feature, all the games in your library will also appear on the Steam accounts of the people who are shared. You can allow up to 5 accounts and 10 devices to have access to your game library.
However, it should be noted that Steam won't let you choose which specific games are shared. That means your entire game library will be fully shared through Family Sharing. Keep this in mind if you have games with sensitive content in your library, to avoid awkward situations when sharing your game library with others.
Also, another big issue to watch out for is that you and others won't be able to play any games in the shared library when someone else is also playing games from the library. As the owner, you get priority, but this can still lead to these inconvenient situations. In other words, you'll have to be careful about when you and others you share your library of games with online.
In the event that you, as the owner, access a game while someone else is also using your library, Steam will give that person two minutes to save progress and close the game before they are automatically "kicked out".
How to share games on Steam
To start sharing your game library, you'll first need to enable Steam Guard, a two-factor authentication system that helps protect your Steam account from malicious login attempts. In addition, you will also need to notify the people you want to share the game with in advance so they can take some necessary action.
Enable Steam Guard
First, launch the Steam app. In the upper right corner, you click "Steam, then press select Settings.
In the Settings window, click "Manage Steam Guard Account Security".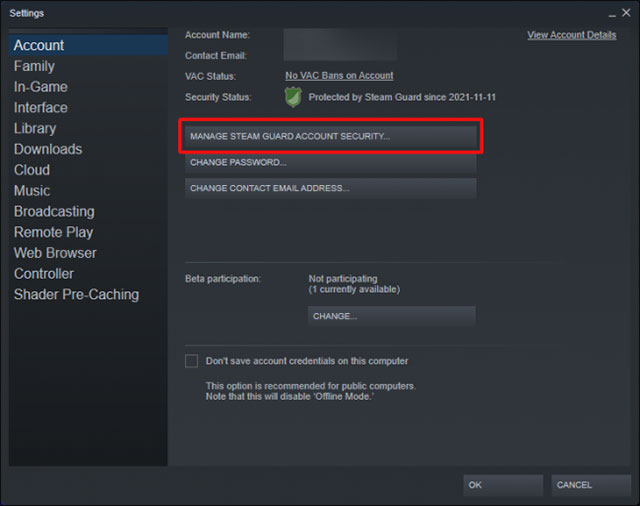 You can choose between email verification or authenticating from your phone using the Steam app for Android or iPhone. We recommend option 2 because it is faster and easier.
Check the box next to the option "Get Steam Guard codes by email". This will ask you to log back into your Steam account.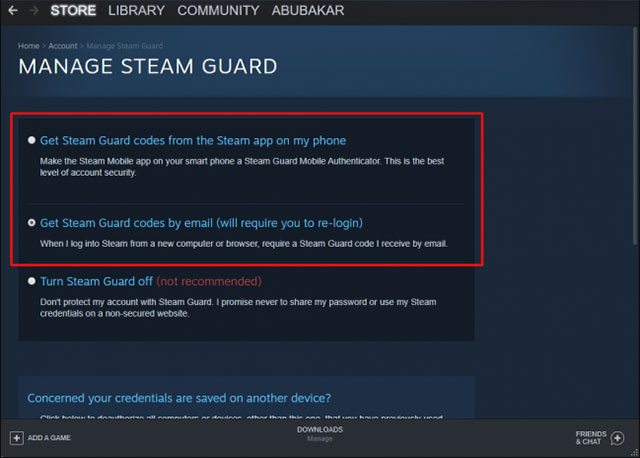 Enter the Steam Guard code you received in the email link, and you should be able to log into your Steam account.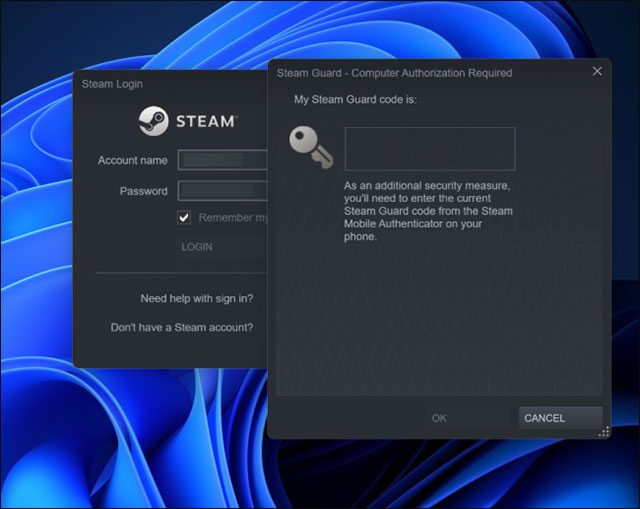 Share games on Steam
Steam Guard has been activated, you can now use the Family Sharing feature.
On the Steam application interface, in the top right corner, click Steam > Settings. On the left pane, click on the item "Family".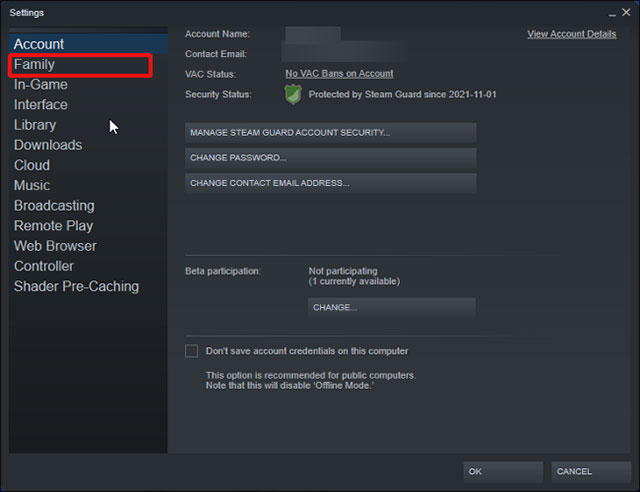 On the right panel of the Family window, check the box next to the option "Authorize Library Sharing on This Computer".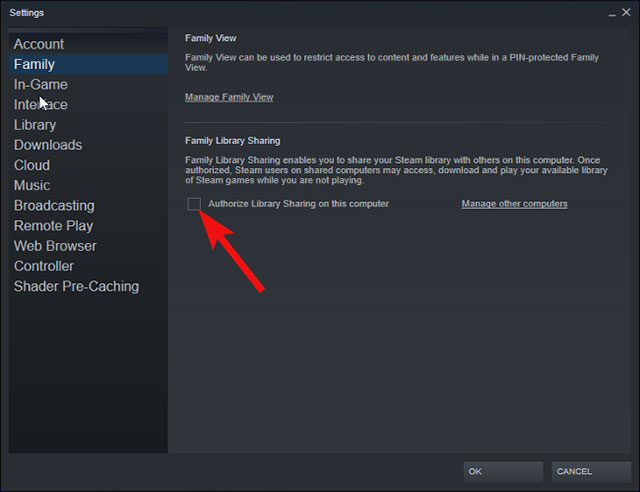 Now, sign out of your account and ask the people you want to share the game with to log into their Steam account on the computer.
Again log out of your friend's Steam account and sign in to yours.
Go to settings"Family". You should now see the names of the people you shared the game with in the eligible accounts section.
Tick ​​the checkbox and press OK. Then have your friends log into their accounts on the computer.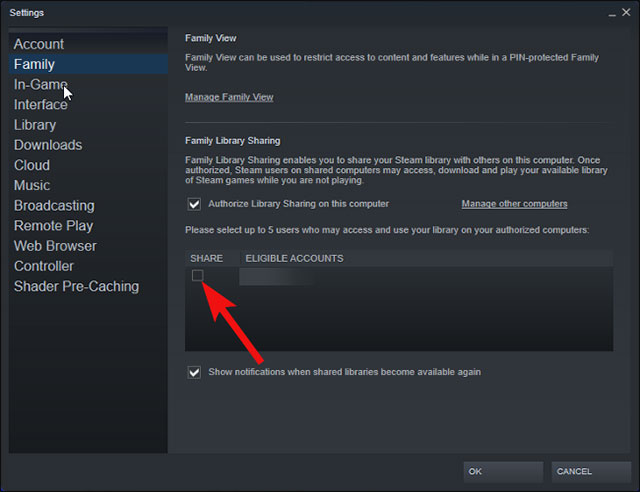 Go to section Thư viện and you will see your games in their library.
.