To browse emails quickly, you can turn on the display of new email numbers at the Gmail icon in the browser bar. Then we will know how many new emails are on Gmail without missing emails. By default, Gmail also displays the number of emails in the browser tab, but that number will disappear when you click on another item in Gmail. With this setting, the number of emails will always be displayed at the Gmail icon on the browser. The following article will guide you to show Gmail email number on browser tab.
How to display the number of unread Gmail emails on the browser
Step 1:
At the Gmail interface on the computer, we click cog gear icon then choose View all settings.
Step 2:
Switch to the interface of settings for Gmail, we click Advanced section to view the extended settings for Gmail.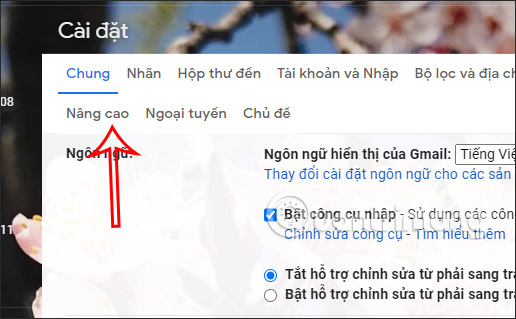 Step 3:
At this interface, you scroll down below at item Icons of unread messages, we press On button to display this mode. Final press the Save Changes button below to apply the new feature to Gmail.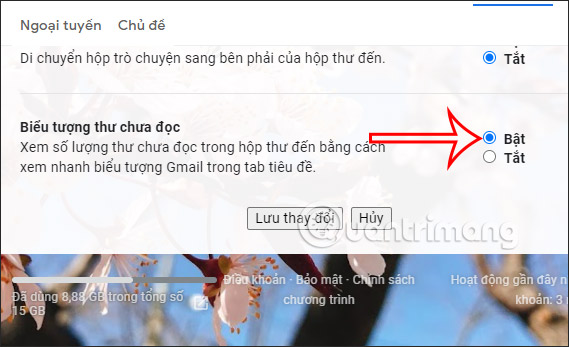 Then when you return to the Gmail interface, you will see the Gmail icon showing the number of unread emails as shown below.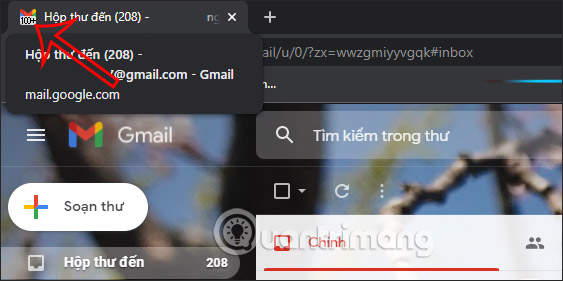 Even if you switch to another section in Gmail, the number of unread emails will still show up at the Gmail icon.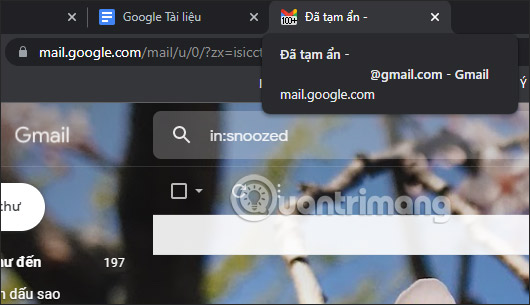 So this icon of the number of unread Gmail emails will always be displayed on the browser tab when you log in to Gmail for us to track.
.