Tired of Safari's default tab layout, which feels cumbersome and cumbersome? Switch to a more compact new tab layout to save screen space and experience a cleaner, more streamlined interface.
Unlike Google Chrome and Microsoft Edge, Safari's tabs appear by default below the address bar. This type of look is called the "Separate" layout and it is enabled by default. However, if you switch to the "Compact" tab layout, the titles of the open tabs will be put on the address bar area, thereby helping to optimize the display space of website content. In addition, you will also only see the icon with the website's domain name, instead of the full URL of the page. All for a significantly more intuitive interface.
How to Switch to Shortened Tab Local in Safari on Mac
To use this feature, you'll first need to make sure you've updated to Safari 15 (or later) on your Mac. Then launch Safari and visit some of your favorite websites in different tabs.
Next, Click on the menu "Safari" in the upper left corner of the menu bar.
From the context menu that opens, select "Preferences".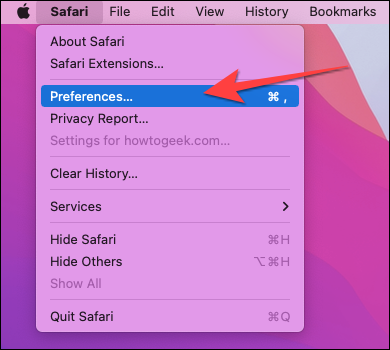 On the Preferences window, click on the "Tabs".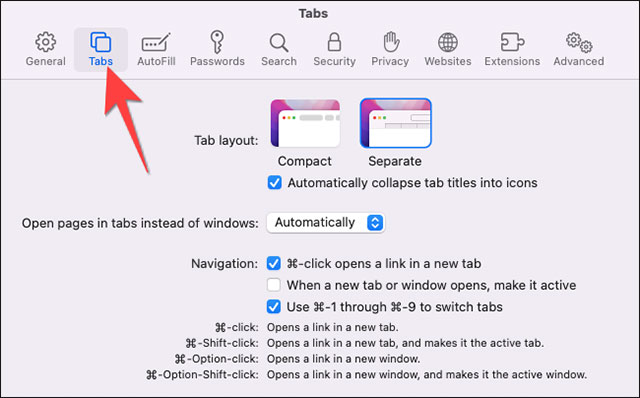 Next, select the option "Compact". The change will immediately apply to all open tabs in Safari.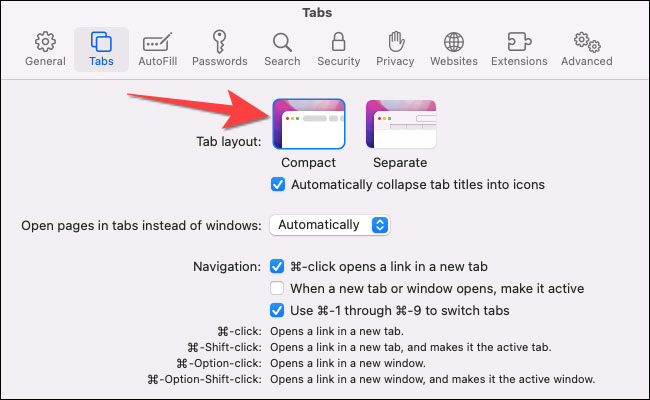 Remove ink "Automatically Collapse Tab Titles into Icons" will allow tabs to be stacked in case you have too many tabs open. You can also use the key combination Command + Tab to move to the next tab and Command + Shift + Tab to move back to that previous tab, along with many other Safari shortcuts.
If you change your mind and don't want to use the Compact layout anymore, go back to the Tabs section and switch to the "Separate".
.