Zalo has updated the option to turn off autoplay music along with the feature to turn off autoplay videos on Zalo, when we view the Diary, avoid making noise in crowded places or need to mute for private videos. Users can now insert songs into Zalo Diary, so the feature to turn off auto-playing music on Zalo will both ensure your privacy, save data usage on the device, and ensure reliability. private. The following article will guide you to turn off automatic music playback on Zalo.
Instructions to turn off automatic music playback on Zalo
Step 1:
Users need to update the Zalo application to the latest version on both Android and iOS.
Then at the Zalo interface you click Personal section. Switch to the new interface, users will click cog gear icon in the top right corner.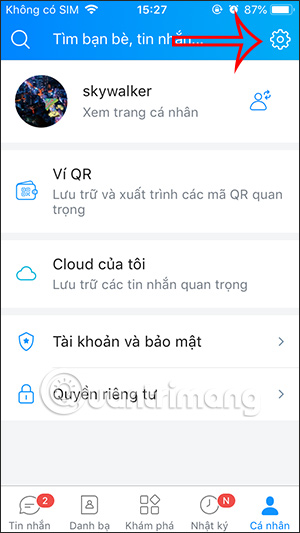 Step 2:
After accessing the interface of setup options for the Zalo account, the user clicks on setup Diaries and moments.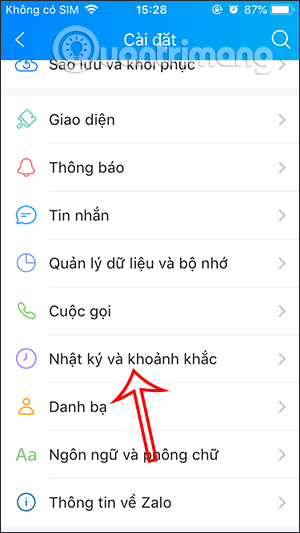 Step 3:
Now we will see the settings for the content displayed on the Log and moments interface. User will tap Set up Autoplay music to reconfigure this feature.
Step 4:
Zalo will automatically play music by default when we surf the Diary. Click No autoplay so that Zalo will stop this feature when we surf Zalo Log even when you use WiFi.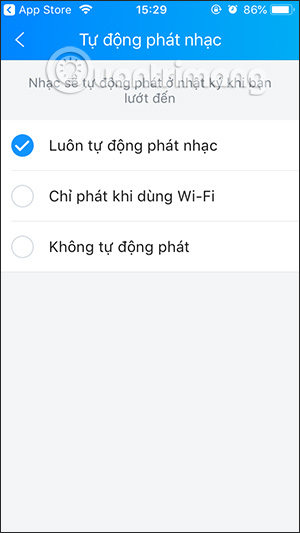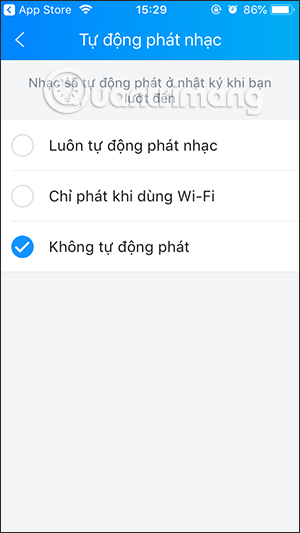 So Zalo now has enough 2 modes to turn on and off automatically play music and videos, similar to the setting on Facebook.
Video tutorial to turn off automatic music playback on Zalo
.