To be able to download TikTok videos to the phone quickly, simply without resorting to websites that support downloading, there must be a video download button for us to click and select. In case you want to keep your videos from being downloaded by others, do not want TikTok videos to be shared on other social networking sites, we can turn off the mode that allows downloading TikTok videos. The following article will guide you to turn off TikTok video downloads.
Instructions to turn off downloading your TikTok videos
Step 1:
At the interface on TikTok we click Profile icon to access the personal Tiktok interface. Switch to the new interface, the user clicks 3 dashes icon to enter the account setup interface.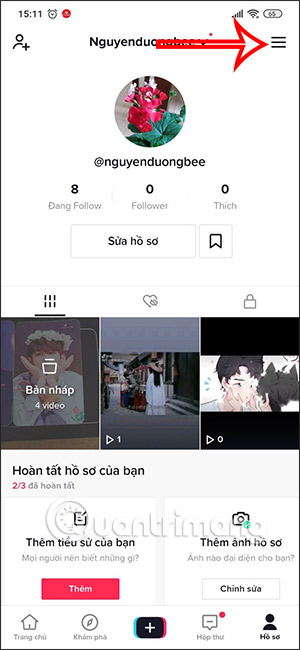 Step 2:
Next we find and click on Privacy settings to adjust.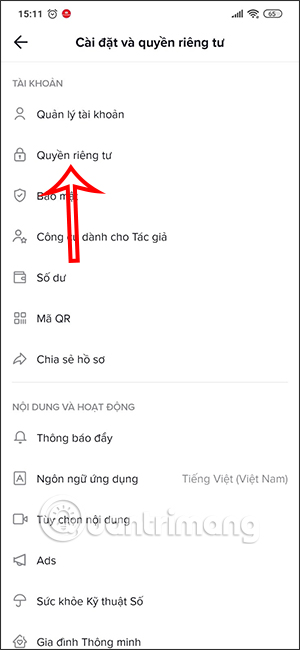 Step 3:
You will then see the settings to adjust for your Tiktok video privacy. We click on setting Download to adjust the mode to allow your Tiktok videos to be downloaded.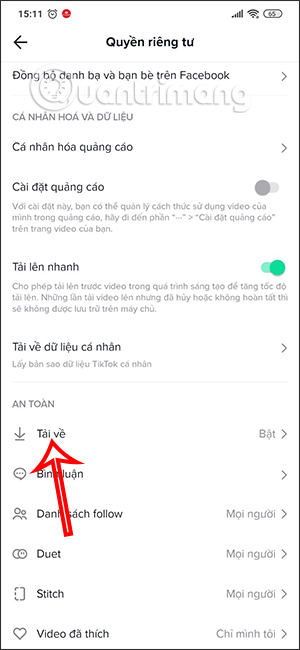 Step 4:
By default, Tiktok will always turn on the video download mode so that others can always download your videos. We just need to turn off Download video mode so that others do not download your video.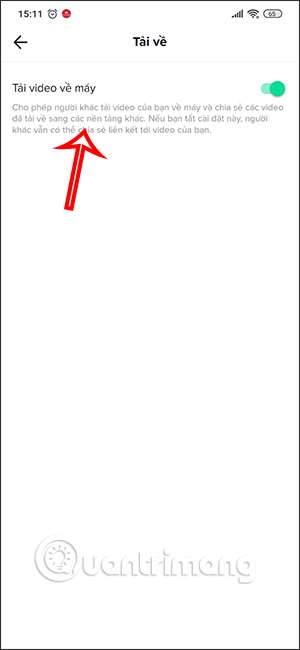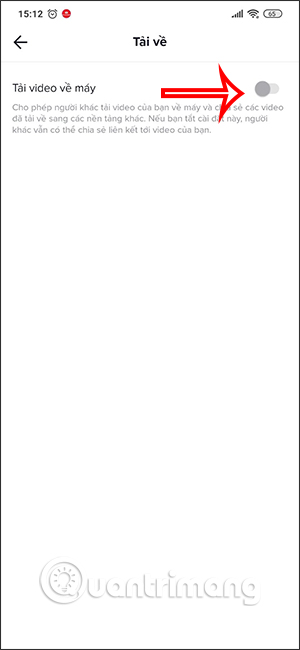 However, others can still share your Tiktok video through the video link as usual, because the Tiktok video link mode is always displayed by default, so it cannot be turned off like with the option to download Tiktok videos.
.