When using Ultraviewer on the computer, the software always starts with Windows by default. This default setting is not only available in Ultraviewer but in many software when you install it on your computer. This somewhat makes the startup speed significantly reduced, when many programs are started at the same time.
Slow computer startup can be caused by many reasons, such as installing too many software, not cleaning the computer, or if used for a long time, the hard drive's life also affects the boot of the machine. And one reason that happens in most computers is that many programs start at the same time with Windows without the user knowing. So we need to check the settings of the software, and turn off the startup mode with Windows to speed up the computer. The following article will guide you how to turn off Ultraviewer from starting with the computer.
Instructions to turn off Ultraviewer from starting with Windows
Step 1:
Start up Ultraviewer with rights Administrator
Step 2:
Click Settings item choose Configuration.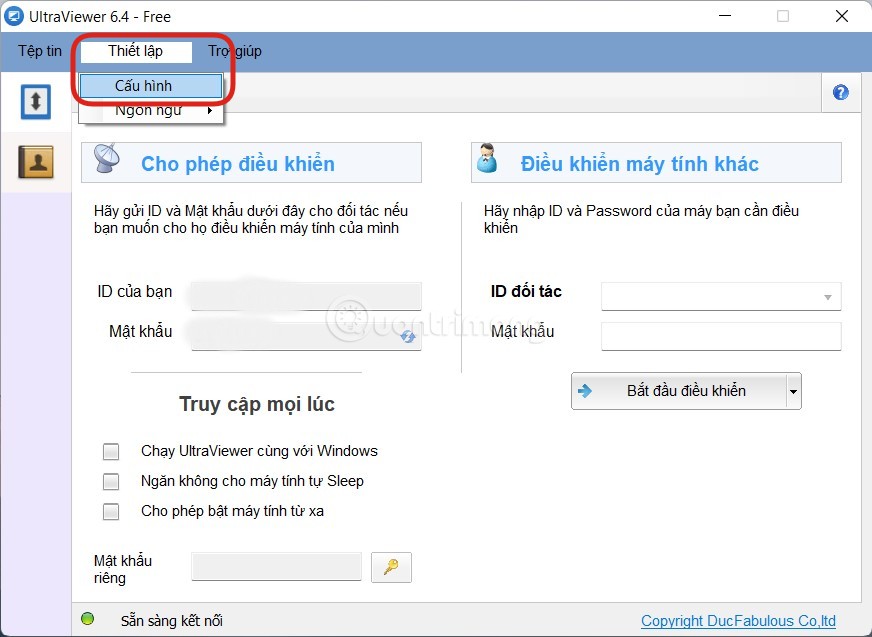 Step 3:
Switch to the new interface, we click on Access item in the list on the left side of the interface.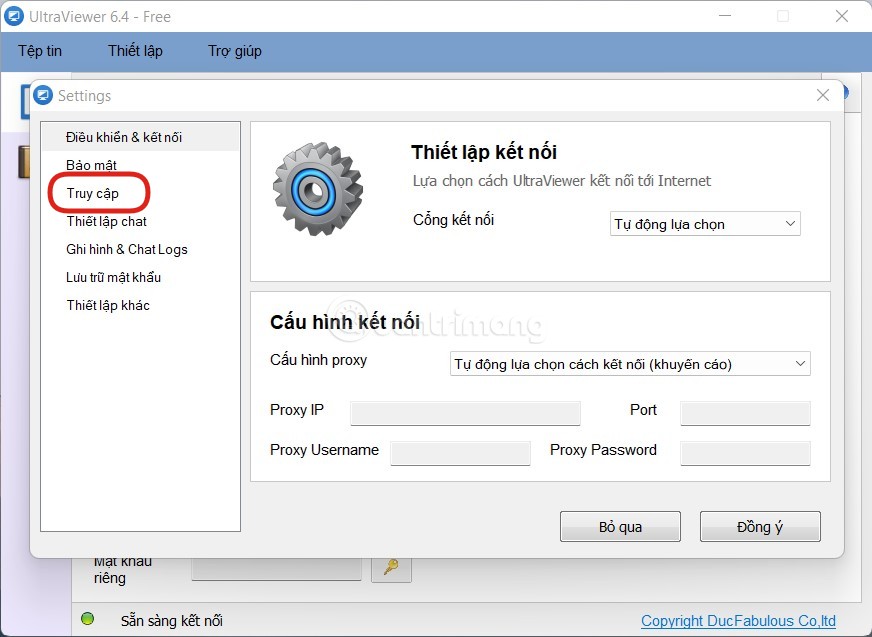 Step 4:
Look to the right and Uncheck the option Run UltraViewer with Windows in Autostart. Finally click on Agree button to save the new settings for the software.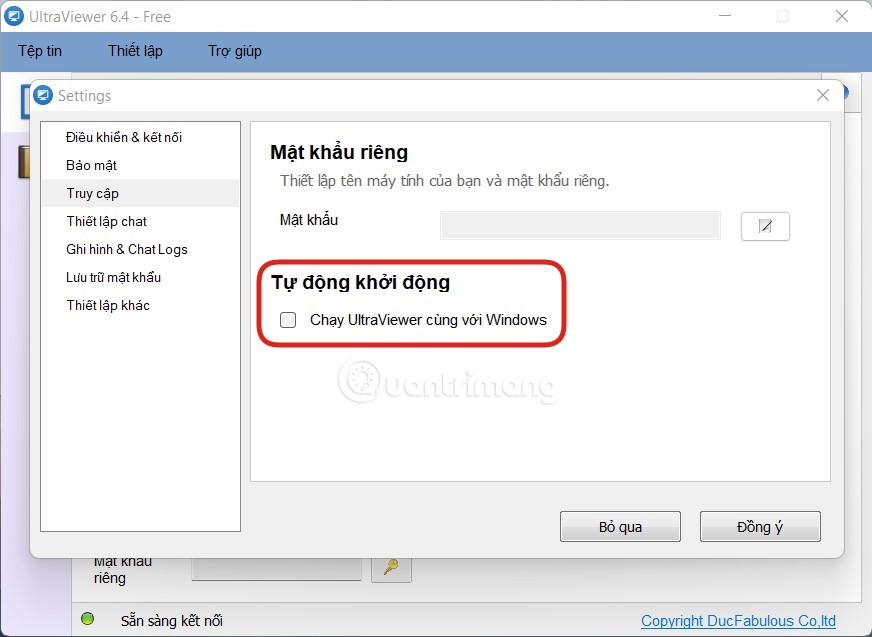 Step 5:
Click the Start button or press the . button Win on the keyboard then type Run and press Enter to open Run or press the key combination Win + CHEAP to quickly open the window Run.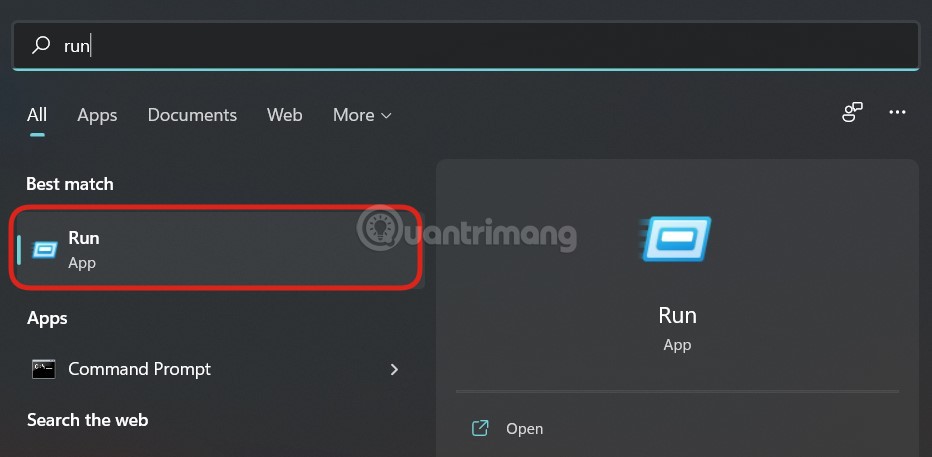 Step 6:
Import services.msc then press Enter to open the window Sevices.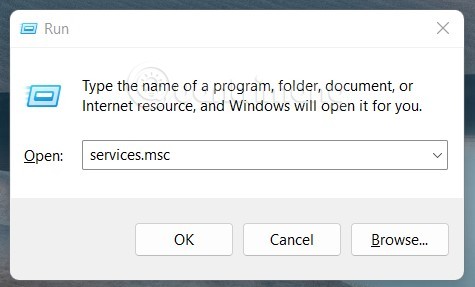 Step 7:
Find services Ultraviewer Services, Double click on it to open.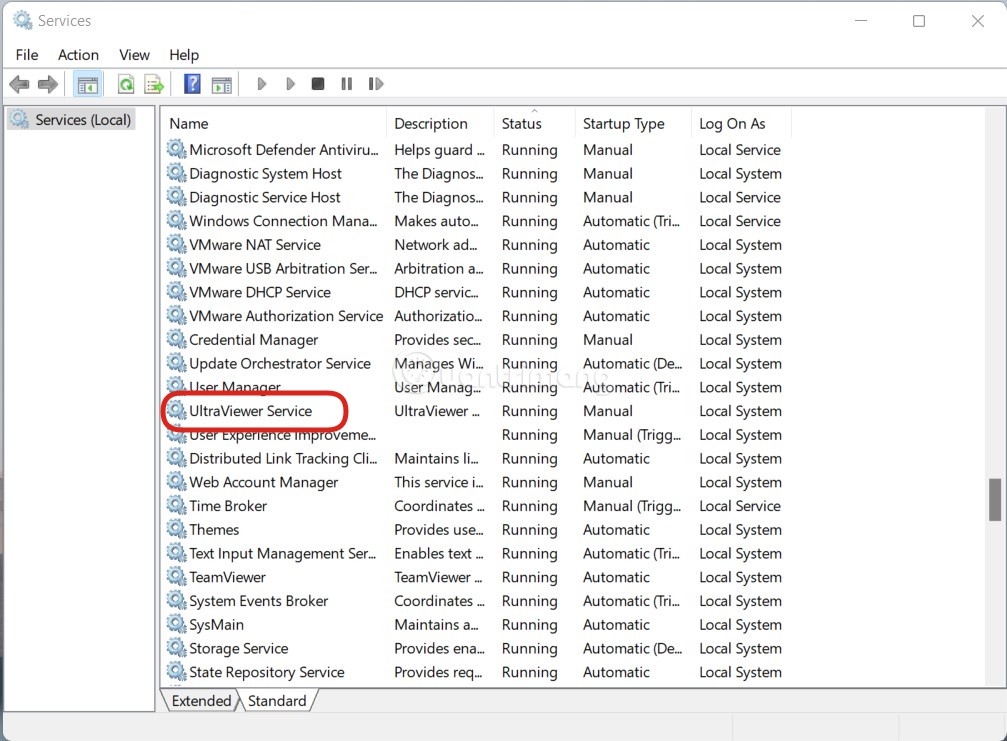 Step 8:
In the new window, in the Startup type you choose Manual then press Apply and OK then close the Sevices window and you're done.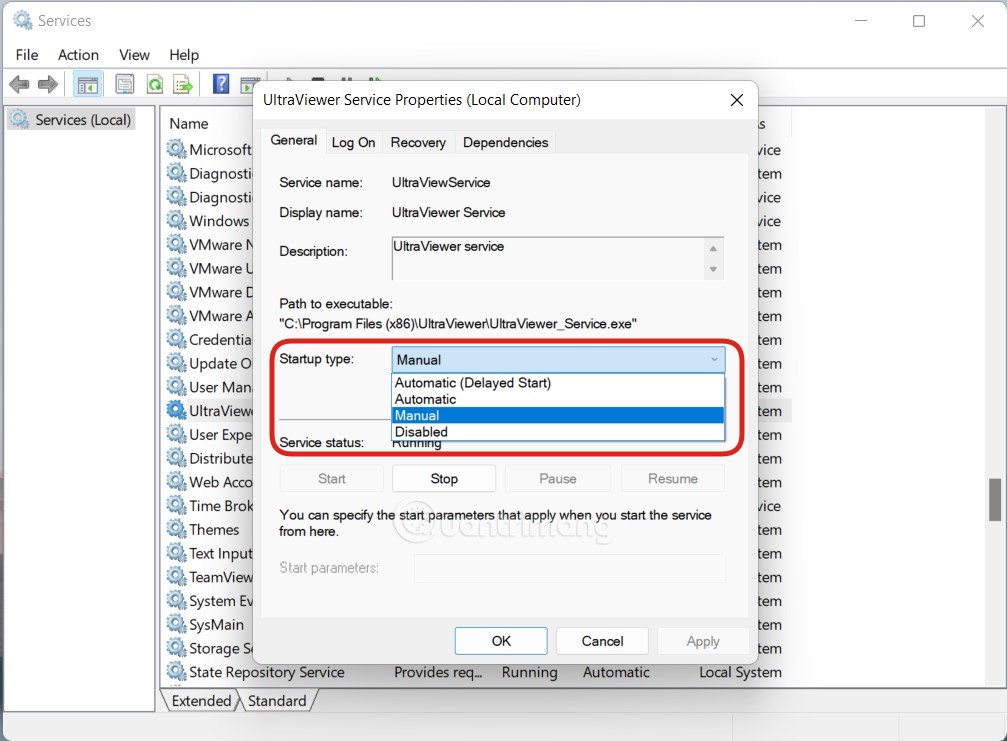 Not only with Ultraviewer, but with other software, users should also turn off the open mode with Windows. We can directly access the Task Manager to check what software is being started with the computer. From there, disable this mode for many software if you want, without you having to change the settings for each software. Refer to how to do it in the article Turn off programs that start with the system on Windows 10.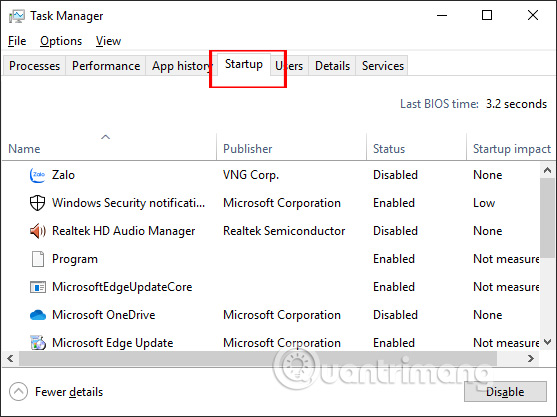 Good luck! If that fails, as my boss said: The fastest way to make Ultraviewer not start with Windows is to remove Ultraviewer too :D.
.