To download Instagram PC videos, you can immediately use the feature available in the IGTV Instagram section, without us having to use the Instagram application to download videos. In case you need to post a video on Instagram PC, without having to edit too much, add effects or video already with effects, you can use the built-in feature to upload videos to Instagram PC quickly. The following article will guide you to post videos on Instagram PC.
Instructions for posting videos on Instagram PC
Step 1:
You log into your Instagram PC account and then click on IGTV. Now you will see Upload button to download videos.
Or you can also quickly access the link below to enter the video posting interface.
Step 2:
Then go to the next interface we Click the plus sign to download the video want to post on Instagram. Videos can be 1 to 6 minutes long, in MP4 format, and up to 3.6 GB.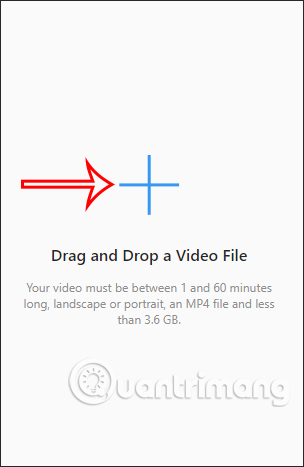 Step 3:
Once the video has been uploaded, Instagram automatically sets a cover photo for the video. To change change cover of Instagram videos then you Click Edit then select the image you want to change.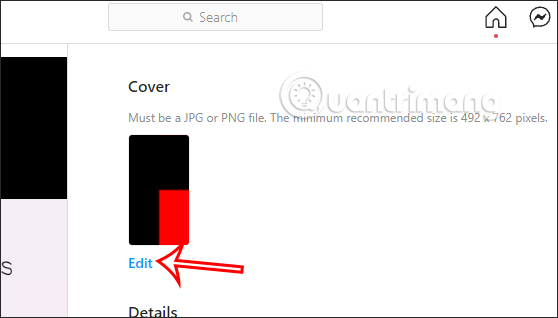 Step 4:
Continue below you will see more content for us Enter information for the video mine. Users will have the option to post the video immediately to their Instagram account or save it as a draft if they want to edit it more completely.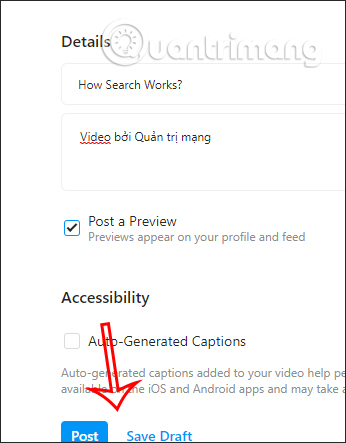 Step 5:
If you post the video, it will show up in Posts and IGTV.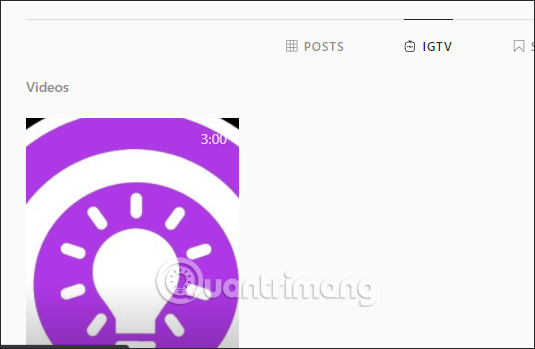 Step 6:
In our case post a draft video then at section IGTV There will be options as shown. Click View Drafts to review the saved draft video.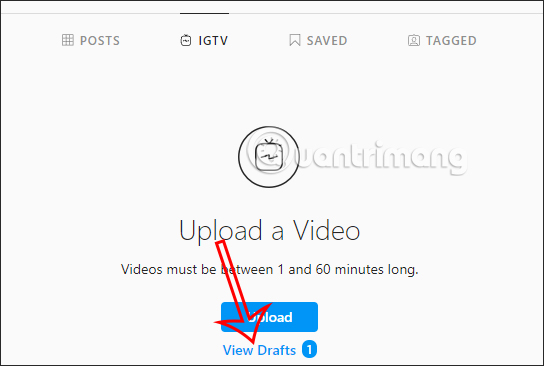 Step 7:
Click on the video and select Edit videos to proceed with video editing.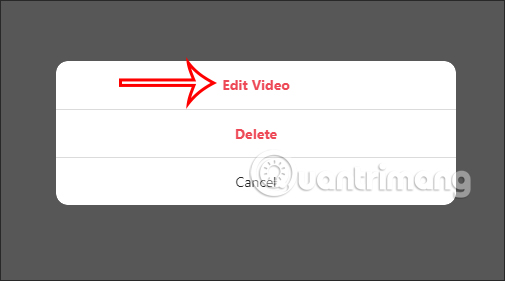 If you want to change the title and description for the video again, re-enter the content. Finally click Posts to post the video to your computer's Instagram account.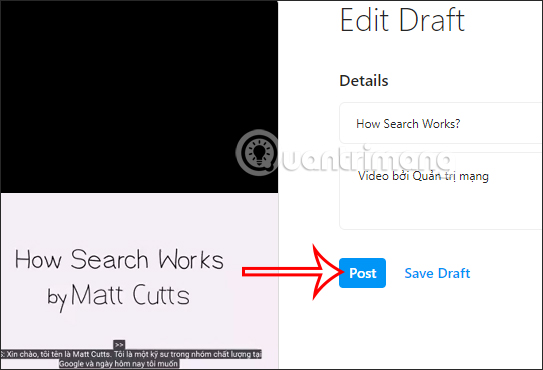 .