TikTok has a video option available as an account avatar, similar to using a video as a Facebook avatar. Users can then choose some interesting and attractive videos available in the album on their phone to set as their TikTok avatar. This is also a way to make an impression with your TikTok account through unique and strange account avatars. The following article will guide you to use videos as a TikTok avatar.
Instructions to use videos as TikTok avatars
Step 1:
At the interface on TikTok you click Profile section to access your personal TikTok account interface.
Step 2:
Switch to the personal TikTok account interface, click Edit Profile button to change your account information.
Step 3:
You will now see your TikTok account information. At this interface we will click Change video to proceed to choose a video as an avatar for your TikTok account.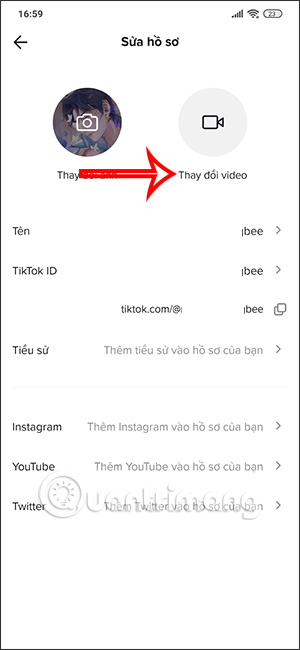 Step 4:
We will choose the video available in the album on the phone to make the TikTok avatar. Then switch to the interface cut the clip as a TikTok avatar with a maximum duration of 6 seconds. You move the red frame to the paragraph you want to use. After choosing the part you like, then Click Save in the top right corner to save.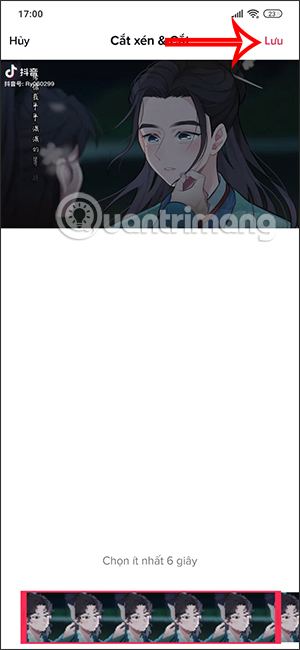 We wait for TikTok to upload the video and soon the TikTok account will use the video as the avatar.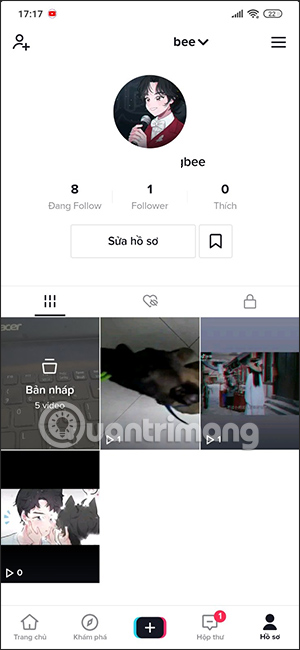 If you don't want to use the video as your TikTok avatar anymore, then click Change photo again to select a still image as your TikTok avatar.
.