If you already have a number of Google smart home devices installed throughout the house, controlling them from a Windows PC might be easier in the long run. Unfortunately, the Google Home app only supports Android and iOS devices.
However, there are some workarounds you can try to control your smart home devices from your Windows laptop.
1. Create Google Home App Using Android Emulator
Installing an Android emulator is the best way to control a Google Home device from a Windows PC or laptop. With an Android emulator, you can run almost any Android app, allowing you to enjoy the functionality of your phone right on your computer.
There are several Android emulators available on the Internet. But by far, BlueStacks is still the most popular tool thanks to its reliability and user-friendly interface. It is also free to use.
Setting up BlueStacks on Windows is relatively quick and simple. To get started, download the BlueStacks installer from the official website. Click on the downloaded file and wait a few minutes for the installation to complete.
Once the installation is complete, BlueStacks will launch automatically. Click the icon Play Store on the homepage. Here, you will be prompted to sign in to your Google Play Store account. Make sure to use the same account you used before for the Google Home app on your phone. The app then guides you through typical setup steps.
After you finish setting up the Play Store, enter "Google Home" in the search bar and click Install. You can now launch the Google Home app from BlueStacks. Simply sign in to the app and set your location preferences to start accessing smart devices.
The advantage of BlueStacks is that you can use the features of the Google Home app exactly the same way you would on your mobile device.
2. Cast media via Google Chrome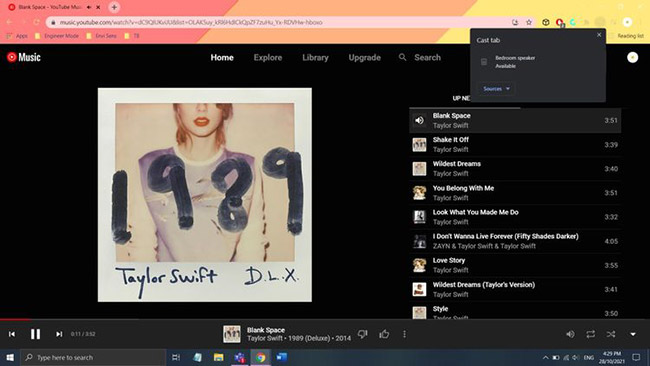 If you currently use Chrome as your preferred web browser and want to bring Google Home features to your computer, you'll be happy to know that casting and streaming functions are available in the Home app. This means you can stream video to your smart display or stream music from your PC to your smart speaker.
To get started, verify that the latest version of Chrome is installed on your computer. Next, connect the PC to the same WiFi network that Google smart devices use. Make sure your smart device is also set up first.
After opening the browser, you can right-click in an empty area or click the three vertical dots in the upper-right corner. Click Cast and a pop-up window will appear, showing the available devices that you can use.
You can then start streaming your video or music content. If you click Sources, you can also choose Cast Tab, Cast Desktop or Cast File.
It's worth noting that using Google Chrome's cast option won't allow you to control other devices such as doorbells, thermostats, or lights. You also can't use Chrome for Google Assistant. However, this option is a great alternative if all you want to do is stream web or local media content from your PC to Google Home devices on the network.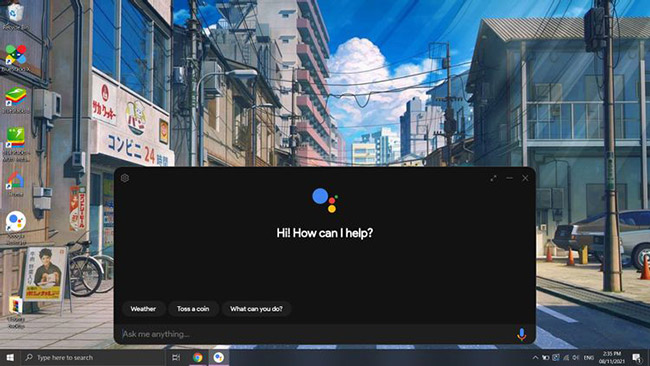 You can install the unofficial Google Assistant from GitHub to control your devices from your Windows PC. However, there are only some basic commands in this version, such as stopping the music and setting the volume to certain levels.
The installation process is also quite long and tedious. But if you're comfortable doing more advanced settings, then Google Assistant for Windows is definitely worth a look.
Once the unofficial desktop application is installed and configured, it will work in exactly the same way as it does on a smartphone. You can then issue some voice commands to your Google Home smart devices.
Although there is no official Google Home software for desktop yet, there are several methods that allow you to use smart home gadgets from your PC. The option you choose largely depends on what Google Home capabilities you want to bring to your computer.
.