When you want to zoom in on a specific subject while taking a photo, especially on a smartphone, the digital zoom feature can create unwanted image noise. To solve the problem, current high-end smartphone models have been equipped with a dedicated zoom lens, which supports large optical zoom capabilities. This article will show you how to use the optical zoom feature on the iPhone camera.
Does your iPhone support optical zoom?
Take a look at the iPhone's rear camera assembly and you'll probably see interesting differences. All iPhone models released in the last few years have a basic wide-angle lens, with a focal length of 35mm equivalent to about 26mm. This can capture the camera's field of view which can be slightly expanded than what you can see with the naked eye.
Alternatively, you can also have a telephoto (zoom) or an ultra-wide lens. Some iPhones, especially the new generation iPhone Pro models, have all three types of lenses mentioned above. Although the term "optical zoom" is often used when it comes to "zooming in" a distant subject to see it better. But in practice, any increase in focal length that uses optical textures (rather than software or digital zoom features) is considered "optical zoom," or "optical zoom." .
For example, the iPhone 13 model usually only has one wide-angle lens (26mm equivalent) and one ultra-wide lens (13mm equivalent). The move from ultra-wide to wide-angle can be thought of as a 2x optical equivalent of zoom, since you are doubling the focal length simply by using the optical mechanisms.
Learning how to use optical zoom can be of great help in practical use, especially when you want to photograph a distant subject in the most optimal quality possible. Of course, Apple also allows you to "pass" the limits of optical zoom by using the digital zoom algorithm. But as mentioned, this often creates noise, which greatly affects the quality of photos.
Use optical zoom on iPhone
First, launch the camera app on your iPhone and keep the view in portrait orientation, with the shutter button located near the bottom of the screen. Just above the shutter button there is a yellow "Photo" which indicates the shooting mode you are currently using, you will see some numbers, for example, 3, 1x and .5.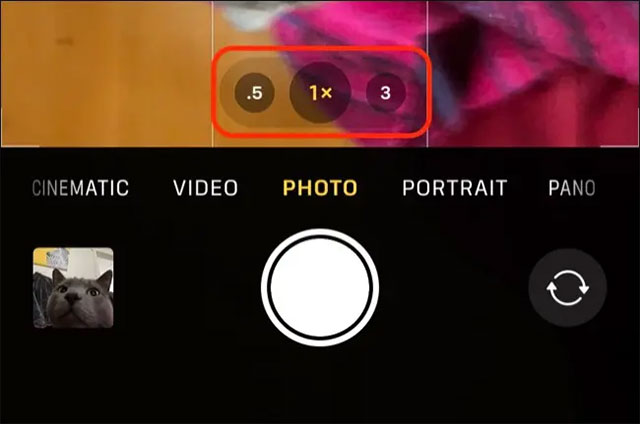 Tapping these numbers will let you toggle through the different focal lengths the camera supports. Tapping the ".5" option will make sure you're using an ultra-wide lens at its native focal length, and the same goes for wide (1) and telephoto lenses (2 or 3). This ensures the best possible zoom image quality.
Digital Zoom
If you drag these numbers with your finger, you'll see a dial that allows you to gradually increase the zoom level. This feature can be used to shoot between different focal lengths more fluidly (through some software help), while also helping to overcome the maximum optical zoom of a long lens Best. You can also pinch open to zoom, like for web pages or photos.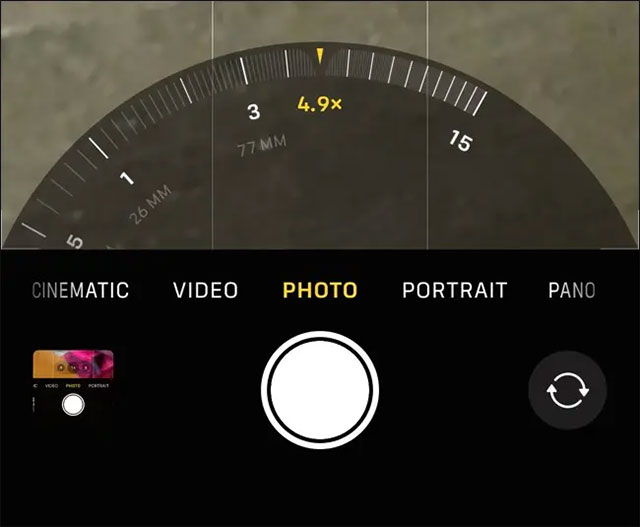 On iPhone 13 Pro models, the zoom level can be extended to 15x (or 15 times the focal length of a standard wide lens). The reach is impressive, but the image quality will also drop severely. All in all, Digital Zoom is an interesting feature and also essential in certain situations. But this is a bad choice if you're trying to take a photo for print or other formal use.
.