The Poet.so website will transform Twitter posts in the form of unique, interesting images instead of just post content in the traditional way. The site will turn your post into an image with a macOS-style background. Twitter post images can be changed in color, size to your liking and then posted to Twitter. The following article will guide you to use Poet.so to edit posts on Twitter.
Instructions for posting Twitter as photos using Poet.so
Step 1:
First of all, we access the Poet.so website by following the link below.
https://poet.so/
At the website interface you will see Post Twitter post link for paste the link of the post on Twitter to the web interface. You can choose a photo post or a regular post.
Step 2:
Next below are icons with customizations for Twitter post images.
Color: Change the external color for the post image.
Card: Change the background color to light/dark for the background containing the post.
Response: You can hide replies, shares, and likes buttons.
Size: Change the size of the background containing the post.
Copy: Copy the image to the clipboard.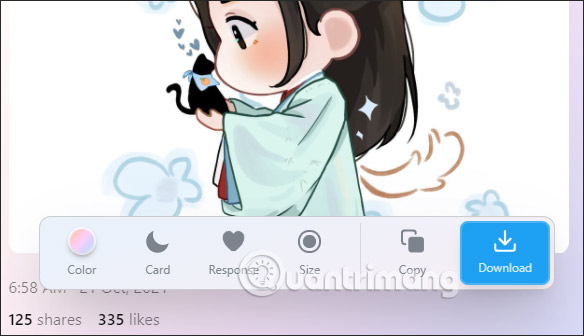 Step 3:
There are a total of 6 colors for you to choose from to change the background color for the post border as shown below. We can press Card to use a dark background for the inner border of the image.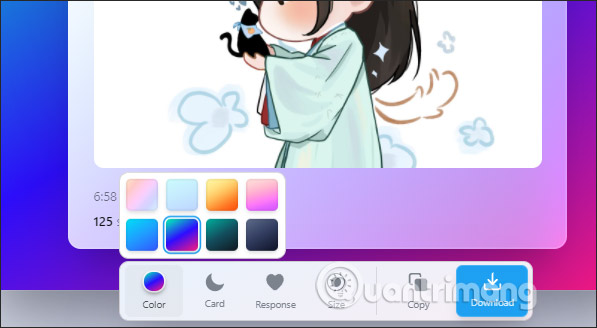 Step 4:
After changing and customizing the Twitter post image on Poet.so, the user clicks on Download button to download the image and post it to your Twitter account.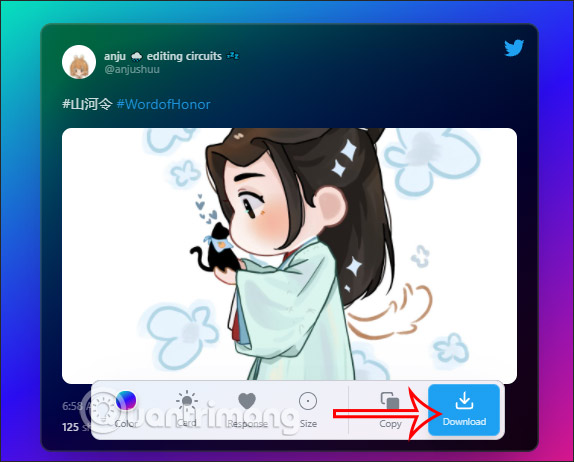 .